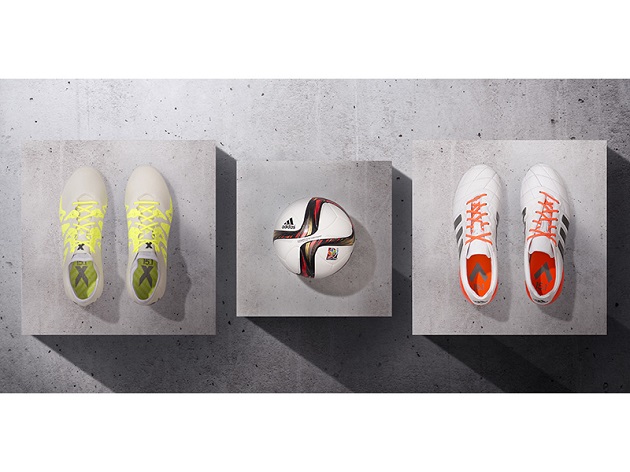 Adidas have really started their soccer revolution off right with stellar performances from some of their top male athletes in the Champions League Final. But now it's time for the women to continue the revolution of cleats on the pitch in the World Cup. Adidas have released women's versions of the brand new X and ACE with signature colorways only for the women.
The X, which is designed for the players who cause chaos in the course of the game, is being headlined by US international Becky Sauerbrunn. It has a white upper with yellow being the only other color found on the boot, mostly just on the X cage. The X cage is designed to keep your foot locked into placed and give the player a more seamless feel between the boot and the ground. The X-Claw stud pattern is made for both FG and AG surfaces which is prefect for the artificial turf surfaces the women are playing on this year. The upper has NSG (Non-stop grip) across the boot to, you guessed it, help with grip in all playing conditions. The techfit collar is designed to help the women feel more support around the ankles when playing.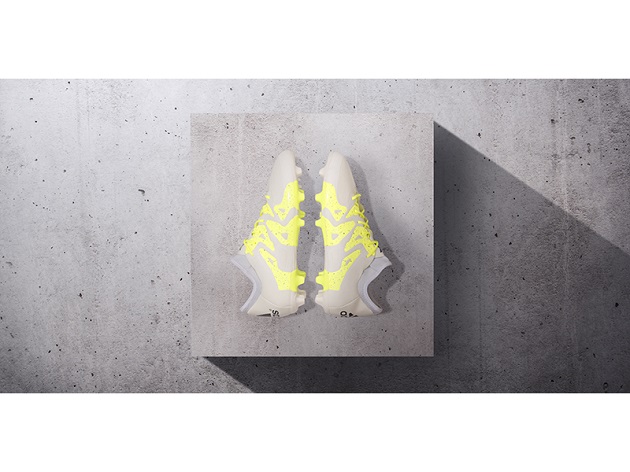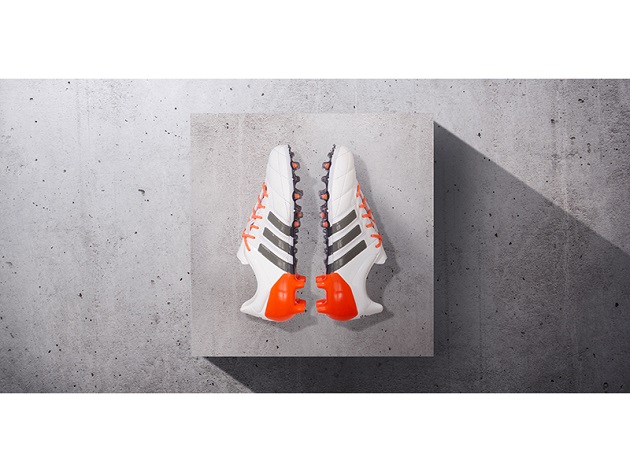 The ACE is only made available in the leather version for the women with adidas stating "For women, control and touch is vital, so this version of the ACE15 is made of leather, to provide the most comfortable touch and control of the ball." Morgan Brian of the US and Aya Miyama of Japan will sport this silo during the World Cup. The heel fit is designed to help the players have the best fit all over the boot by keeping the heel locked in place. The outsole on the ACE is also suitable for both AG and FG with the new ground control soleplate being introduced for the control silo. The white leather upper is only interrupted by 3 black stripes and the hell counter which is orange.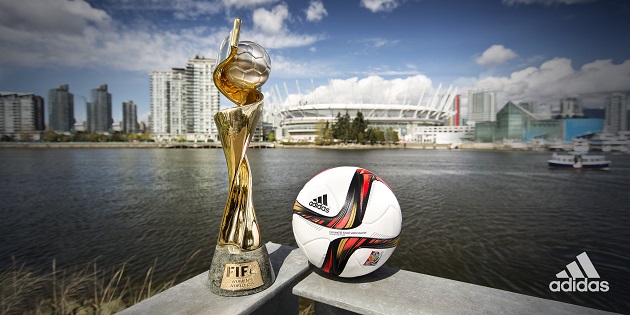 Not only have adidas introduced some game changing footwear, but have also launched the Conext15 Final OMB. The ball is made of the same design and tech found on the Brazuca match ball that was used during the World Cup last summer. The design is inspired by Canada and has very bright red color in the band wrapping around the ball and has gold trim to represent the Final in which the ball will be used in on July 5th.  I personally think this is one of the cooler match balls adidas have released in awhile.
A lot of cool stuff coming out from adidas made just for the ladies. What do you think? Do you like the colorways better than the men's? I personally like the look of the womens X 15.1 over the men's.  Be sure to be on the lookout for these over the course of the next month!