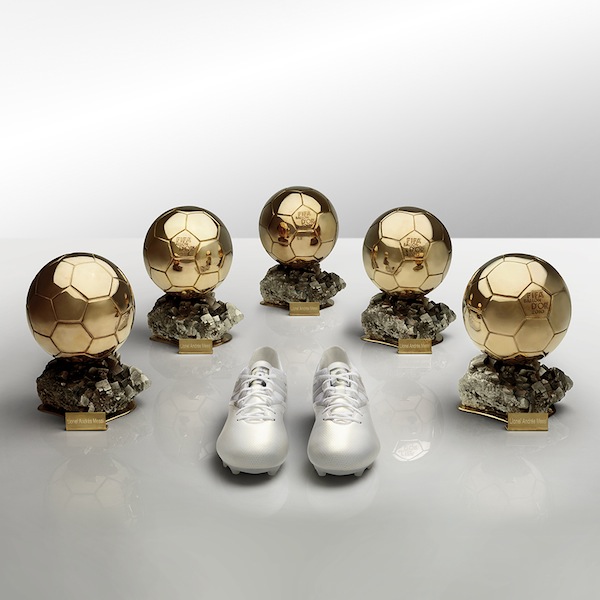 With a record fifth Ballon d'Or, Lionel Messi just further stamped his place in history. The Argentine star has given us plenty of breathtaking highlights over the years, and his hard work is paying off in the form of awards. Adidas is creating a special Platinum Messi 15.1 boot to commemorate "The Magician's" success on the pitch.
These boots are pearlescent Argentinian premium leather, based upon the current Messi 15 model. The boot has a clean, pure look that aptly illustrates Messi's skill. On the insole of the boots, there is a Spanish phrase "el mas grande de todos los tiempos", which means "the greatest of all time." The logos are made of platinum, while the back of the boots is embossed with four gold and one platinum embellished dots, symbolizing his 5 Ballon d'Ors.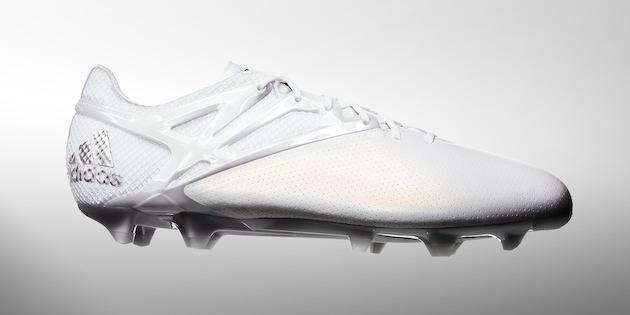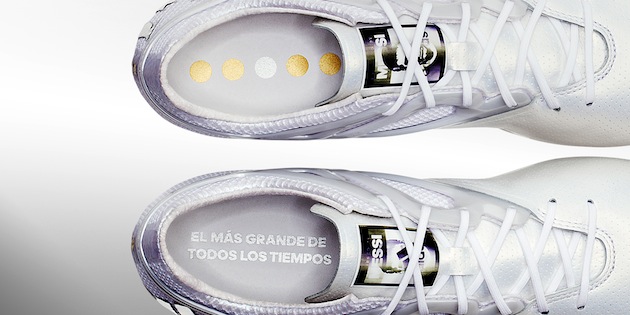 Despite all of this, the Messi 15 isn't about the awards or trophies, it is all about creating and changing the game. The campaign title is "I'm here to create". Messi is the greatest creator, not only goals, but creating moments and achievements that haven't ever been seen before. His playing style will be studied for generations, a true template of an evolving game.
It is hard to believe that Lionel Messi is still in his 20's and likely to be a mainstay in the world game for quite a few more years. These boots are an amazing symbol of all that he has already accomplished, but there is still plenty left in front of him.