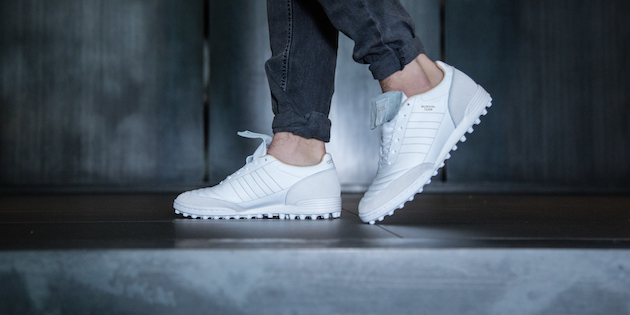 Adidas is making sure to end 2016 with a flurry of releases and a big build-up to what everyone expects to be an extremely busy 2017.  The newest boot to hit the market from the German giants is the new Mundial Team Modern Craft.  A new addition to the "Limited Collection," from adidas, this boot is sure to find itself flying off the shelves.  A boot adidas is updating for the 21st century, there isn't much under the Adidas umbrella that wouldn't be considered extremely modern…and, now, the Mundial Team is joining the revolution.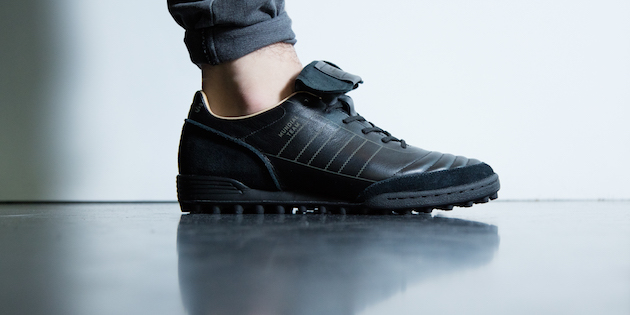 For anybody that is unfamiliar with the Mundial Team, it is the Copa Mundial crafted for use in the short-sided game.  The same build and materials used on the Copa, but with an indoor sole to allow you to be able to use the boot once you step off the pitch.  Not only is the boot being updated, but the boot is also getting some swanky new paint jobs.  Whether you want the boot in a stunning blackout, or a regal all-white look, adidas has you covered.  The iconic stripes are ever-present on the sides along with gold eyelets to help the boot, in either color, pop.
Whether you're hoping for this boot to take your short-sided game to the next level or merely wanting to kick your shoe game up a notch, these definitely have you covered.
Adidas is launching this shoe in limited quantities, so you're going to have to move quick if you're wanting to bring a pair home.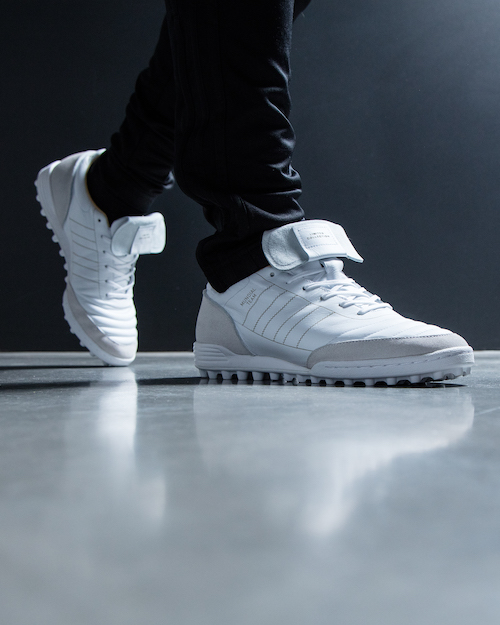 One thing that adidas has made an incredibly brilliant move with is blanketing all of their boots underneath this "Limited Collection" moniker.  This has ensured that anybody that merely gets one boot from the collection, will want to continue bringing in boots from the collection.  You can't just snag one, or you'll feel like your personal collection is incomplete.  It's an inspired move, and we're anxious to see how long adidas tries to keep everything they do that's limited under this umbrella…or whether another brand tries something similar.