In what is seemingly becoming a trend for adidas this year, we see another new color update for their control line. The ACE is made for player who wants to boss the game in the midfield with the ultimate amount of control on the ball. Whether you boss the game in the PureControl, Primeknit, or the 16.1, the new Shock Blue colorway has arrived on your favorite ACE boot.
The PureControl receives the least colorful update as the boot is Shock Blue all over the upper from heel to toe except for the white three stripes and the Semi Solar Slime tabs. Sometimes keeping it simple is the best way to go and in this case I completely agree. The Shock Blue color looks great on all 3 boots but the simplistic PureControl may take the cake in terms of updates. Also, what a great colorway for Paul Pogba to debut in terms of standard PureControl releases.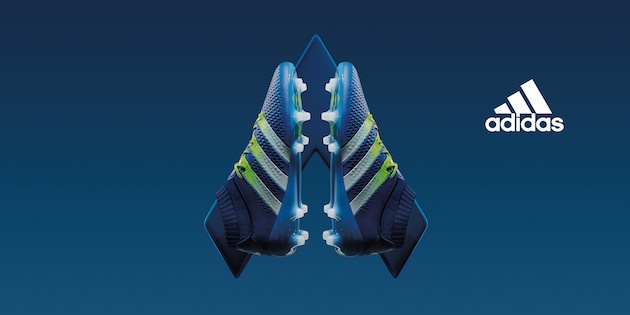 The Primeknit receives the same Shock Blue upper, which looks a bit darker on the Primeknit, compared to the Purecontrol. The stripes continue the new ACE trend of combining two colors into a fading design. The White starts at the bottom of the stripes then fades to Semi Solar Slime at the top of the stripes and stays Solar Slime across the middle of the cleat then fades back into white again on the other side. The laces are also the Semi Solar Slime and the ACE branding is white in the middle of the cleat. Not a bad looks from adidas, but I am still not sold on the fading design.
The ACE 16.1 has the exact same design from the Primeknit in terms of looks. The Shock Blue color is bit lighter on the 16.1 than the Primeknit but overall the colorway looks the same. Depending on your stance on how each cleat looks, you can't go wrong with any of the three releases.
So which one is your favorite? The simple PureControl or how the Semi Solar Slime fades on the Primeknit and 16.1? You can pick up these and more adidas ACE cleats at SoccerPro.com today!