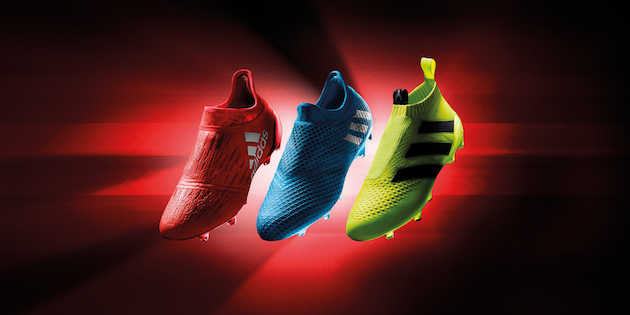 Adidas pulled out the most vibrant and bold color palette the German brand has ever used to color their boots with the new Speed of Light Pack. The entire silo receives some completely colored boots that will undoubtedly stand out on any and every pitch. The lineup features a Solar Yellow ACE line, Solar Red X line, and a Shock Blue Messi line. All in all, this pack isn't made for the shy, it is made for the bold.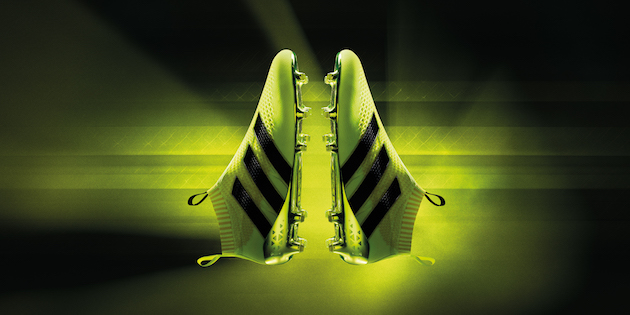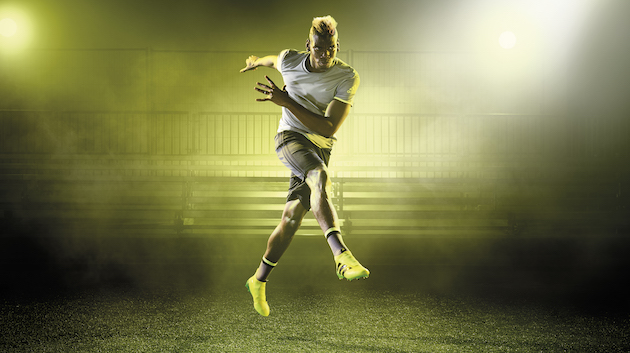 The ACE 16 silo is decked out in one of the brightest yellows I have ever seen in my life. However, it strangely works well. The PureControl is one of the biggest leaps forward for adidas innovation with the boot featuring no laces. Worn by some of the greatest midfield maestros in the world, the Purecontrol creates the most amount of space for controlling the ball with the entire cleat being a clean touch.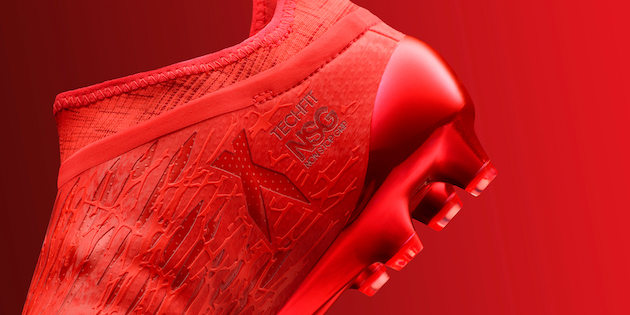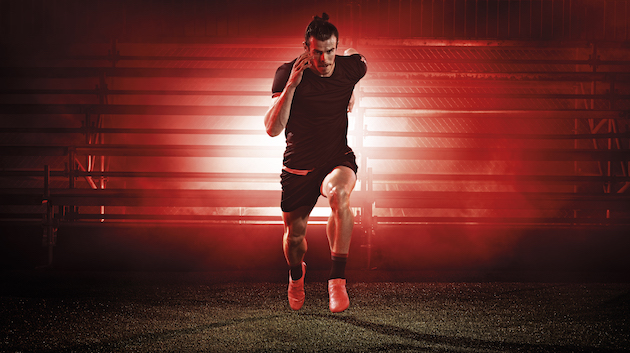 The X 16 has been completely revamped this year and has been a nice improvement for the lineup designed for chaos. The Purechaos features an all Solar Red upper with accents of Silver Metallic on the giant adidas branding and the more subtle NSG branding on the instep. The Purechaos is designed for the players who want to cause chaos with every touch on the field. Gareth Bale wears the X Purechaos and with his skillful and fast paced play, he causes chaos all across Europe. The X 16 has been a huge favorite among professionals and amateurs alike and the latest pack will be no exception.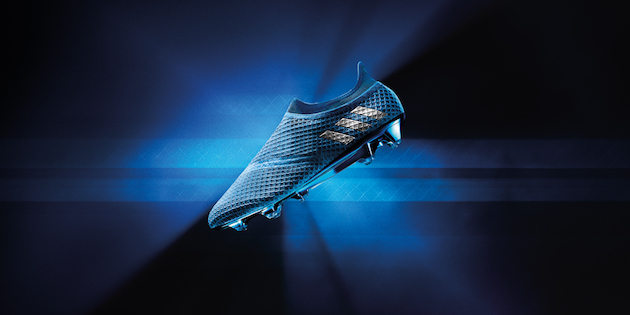 Last but not least, the Messi 16 Pureagility. The Pureagility is dressed in a nice Shock Blue colorway. The blue fits the Messi silo well and I have always been a fan of well-colored blue boots. Even though it is a more metallic look at it, the colorway is somewhat similar to the Shock Blue Ace 16 which was a more subtle look at the Shock Blue color. The Messi 16 is the first signature shoe lineup from adidas and it was crafted specifically for Leo Messi himself. The Messi 16 is an improvement from the polarizing Messi 15 boot. However, the Messi 16 will be perfect for any attacking player looking for that extra edge in the attacking third.
The new Speed of Light Pack is made for the bold. The brightly colored cleats will be colored perfectly for anyone who enjoys rocking some awesome boots. The Speed of Light Pack is available for pre-order now.