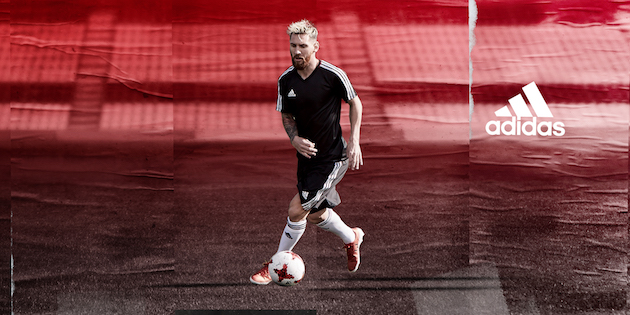 Adidas isn't letting 2016 fade away without making a massive statement of intent that they are going to charge straight through into 2017.  With the recent launch of the new ACE PureControl, the ACE 17 series, and the new Copa, the Red Limit Pack wouldn't be complete without the inclusion of the new X and Messi for this pack.  Considering how well received the colors for the new ACE has been with its homage to classic Predators, the X and Messi certainly have a high bar to live up to.
Starting with the Messi PureAgility, the boot has, while still being predominantly red, a fairly different look to the rest of the pack.  It looks like the entire boot was red and then got dipped down into a vat of white, giving the boot a look that it's almost split one inch above the soleplate.  With the Messi logo and the three stripes being black, it completes the look that will definitely make Messi's feet stand out from the crowd (as if he needed any help with that).  Considering that Messi will be wearing the 16.1 version, this might be the first colorway that we kinda hate that he won't be wearing the top-tier version simply for looks alone.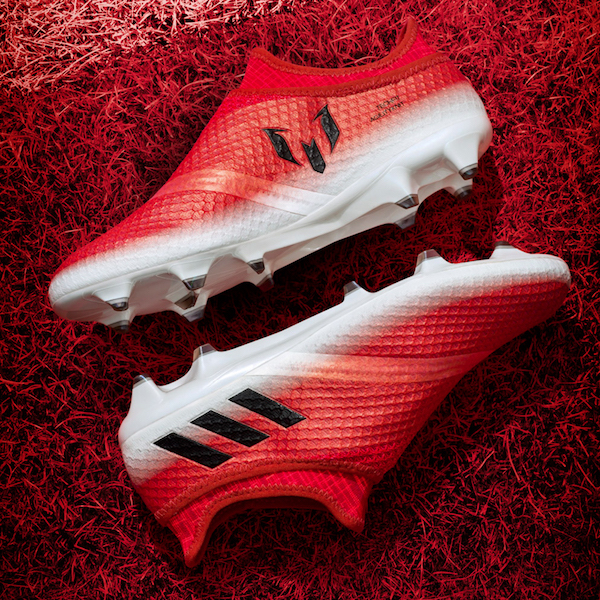 Stepping away from Lionel's boots, we see the new X 16 Purechaos Red Limit, and we think we're in love.  A predominantly red upper fades to black in the heel, the techfit collar is mostly black with red flashes, and a bright white adidas branding leaps off the boot.  The only real break from that set-up is that the tips of each stud has been done in a bright white.  It's a great overall look, and a boot that we're seriously considering adding to our arsenal.  The X PureChaos might actually be our favorite of the "Pure" series with its nice padded touch and great fit, and we're anxious to see if the new PureControl stands up to the test here.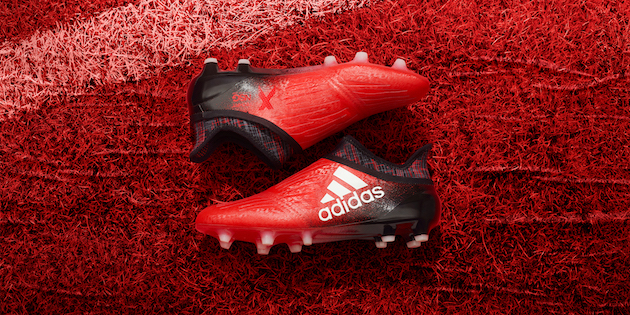 Considering how much press the new Copa and ACE will receive, it will be interesting to see how much focus the new Messi and X will be getting.  Sadly, these might be two of the better colorways we've seen for the boots, making it a slight bit saddening that these won't get the headlines that they deserve.  Still, adidas looks locked and loaded heading into 2017…the revolution rolls.