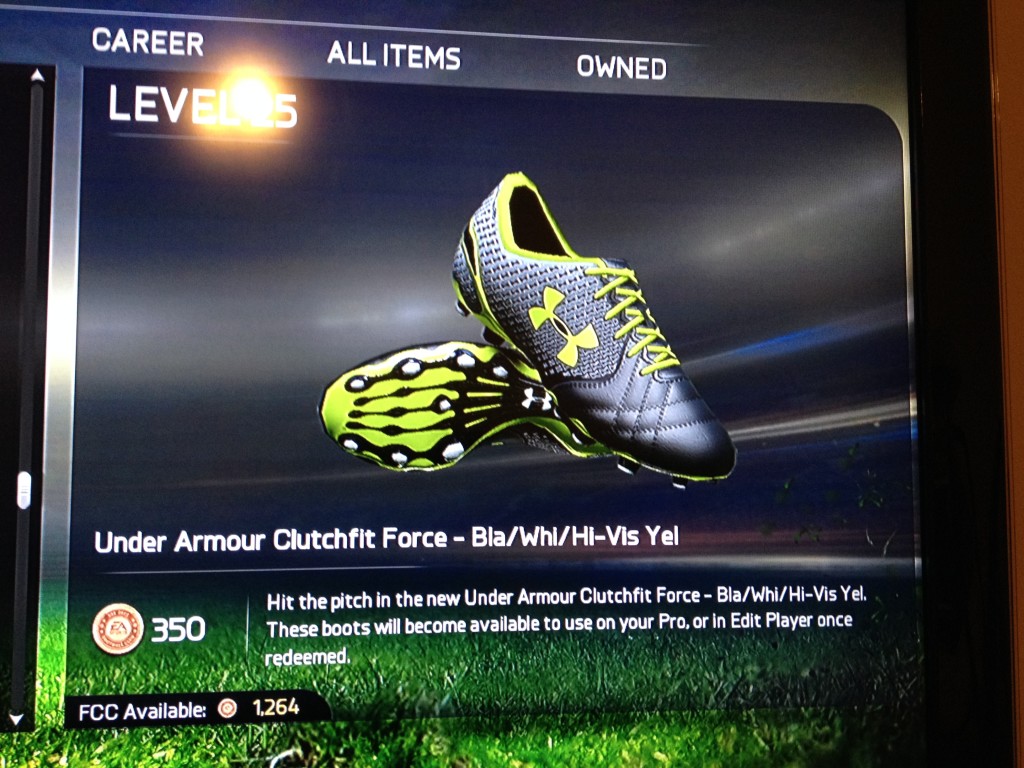 The Christmas break has created plenty of time for other (non-work) pursuits. Getting to watch a ton of stuff on Netflix, teaching my dog how to catch a treat from about 10 yards away, and finally catching up on my FIFA15 Manager Mode all factored in, but it was the last item that actually turned me toward the content of this post. As I was downloading all of the new boots off the EA catalog, I noticed that there was a slightly odd looking ClutchFit in the mix. Upon closer inspection, it seems that Under Armour has decided to "leak" a boot via FIFA15…and I love it!
The ClutchFit has gotten rave reviews from us here and even found its way into the "Boot-ies" awards within the last few weeks. However, one of the biggest reasons for the ClutchFit's success was the impressive synthetic that UA placed on the upper…so, how would a leather variation stand up? From the images, and we have to remember that this is from a video game, it looks like the back half of the boot is merely taken from the standard ClutchFit that we are used to and the front half looks very similar to the stitching on the Tiempo IV or an older adiPure.
Considering that nobody has posted a picture of this on the internet merely speculating or the fact that there are not any online retailers with this boot in stock has us wondering if we will ever actually see this boot in real life. We noticed that the now-defunct Pele Sports had made a similar move with last year's FIFA14, with the Pele Sports Manipulator never actually hitting the market. So, will the leather Under Armour ClutchFit ever be anything more than a virtual boot that you can place on a virtual player? I suppose only time will tell…but with the constant improvement that Under Armour has shown with each boot release, we would certainly welcome the launch of an alternate ClutchFit.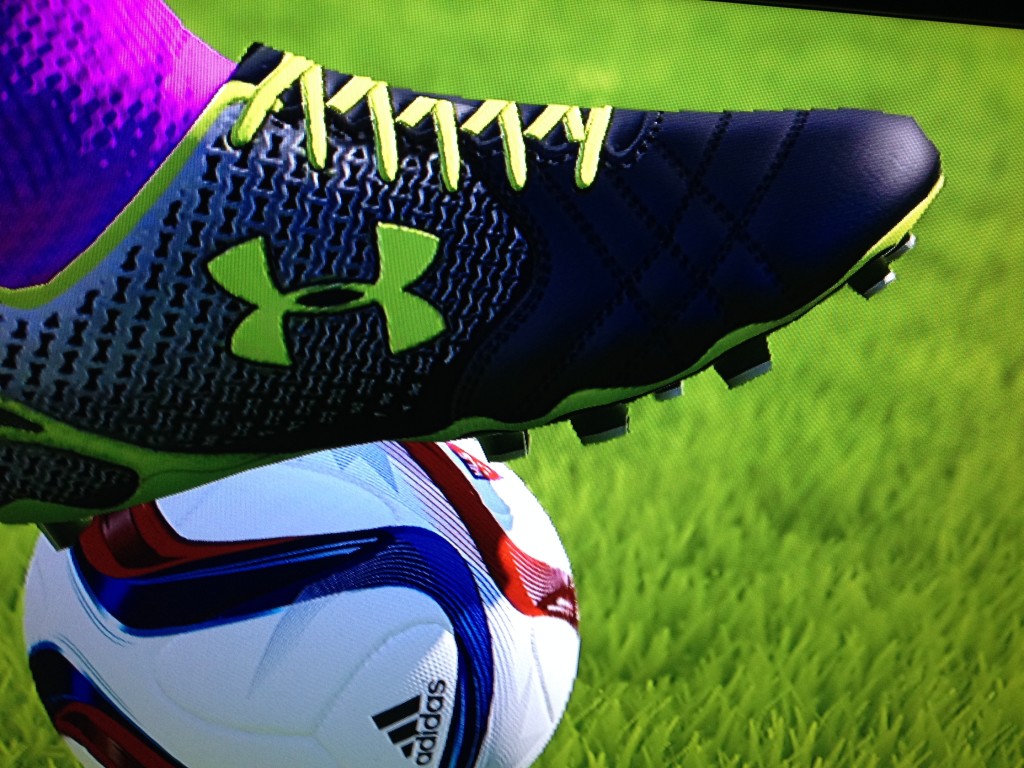 Do you like companies possibly launching their boots via a video game? Would you be interested in a leather ClutchFit?