So many new boots! We had the adidas Turbocharge pack start dominating pitches, the Nike Motion Blur pack replacing the Radiation Flare pack, and some intense action across the entirety of Europe. We usually try to head towards players sporting old models that we greatly miss, but there was just so many shiny new toys running across various pitches that we had to focus on them as the highlight. Hopefully, you didn't fall for any terrible April Fool's Day jokes that would prevent you from buckling up and enjoying the best way to start your week…with some Instep Boot Spotting!
Nike Tiempo Legend VI
Juraj Kucka (AC Milan)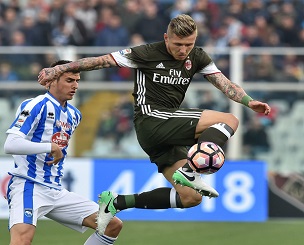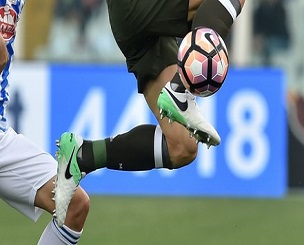 ---
For some strange reason, the Tiempo from the Motion Blur pack doesn't quite inspire us the way that the other members of the pack certainly do. It also doesn't bear as close a resemblance to the Euro pack T90 that it shares a color scheme with, and the color doesn't quite pop off the back of the boot like we would hope that it would. Still, it might fit right into what some people want with their classic heritage boot…mostly a plain color with some slight color additions. What are your thoughts on the newest Tiempo?
Adidas X 15.1
Bastian Schweinsteiger (Chicago Fire)

---
This boot will not die! We're sure that Bastian's version of the leather X 15.1 is heavily modded to sit closely to his beloved adiPure series, but we still do not understand the love affair that the professionals are having with this boot! We're also seeing this colorway as the predominant version of the 15.1 X that is still walking across major pitches. Much like other top-notch professionals that have made the journey to the MLS, the German legend notched a goal in his first appearance for his MLS club. After a few months in Chicago, will he miss Manchester United or be happy in the Windy City?
Nike Mercurial SuperFly V
Leroy Sane (Manchester City)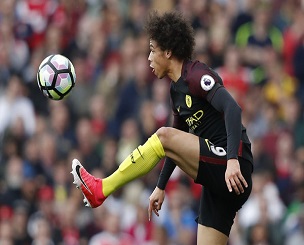 ---
Manchester City and Arsenal walked away with a point that neither club will see as acceptable, especially considering that several other members of the "top six" were able to snag all three points at the weekend. However, Sane is currently going through a period that seems to be a pattern with most major City signings…slightly disappointing on arrival, sudden burst of "Oh my GAWD, they are going to be amazing," and, usually, followed with a slight lull in production. Sane is currently letting the Premier League know that he is going to be part of some serious talent that City will be able to deploy for years and years on the attacking line. Oh, and his boots are the best homage to the Euro pack of them all…by far…
Adidas Messi 16.1
Patrick Roberts (Celtic)

---
We aren't really sure what bronze has to do with Turbocharge, but Roberts rocked the newest Messi boots as Celtic brought home some silverware on the weekend. Much like the Argentine Maestro himself, Roberts has opted for the 16.1 over the PureAgility (we've tried them both…the choice to use the 16.1 is more than justified). Do you think that Brendan Rodgers would rather be at Liverpool fighting to snag a top four finish or being in charge of a team that is champions-elect nearly every year? Something tells us that he's quite happy where he is…that Liverpool job…it'll age you in a hurry.
Nike Mercurial Vapor XI
Sadio Mane (Liverpool)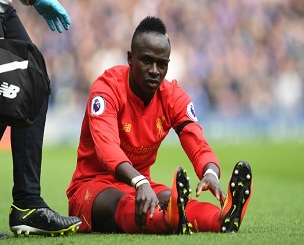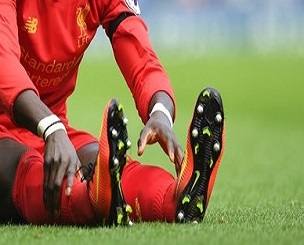 ---
Speaking of the red side of Liverpool, Sadio Mane showed that he is incredibly attached to his launch colorway version of the newest Vapor. His exit from the Merseyside Derby might not have been too positive, but Liverpool is now faced with what every Liverpool fan fears the most: a run-in that is the easiest possible for them. Against the top six? Liverpool could start selling Champions League tickets now. Against teams outside the top six? Liverpool might have the most likely path for ending the season outside the top four. A long running issue that has only aided in the continuance of Liverpool's title drought and struggles, Klopp's biggest test will be finding a way to get this squad to beat teams that they should beat.
Umbro Medusae
Adam Perry (Central Coast Mariners)

---
Umbro has a killer lineup as 2017 rolls on, and it might just be the most underrated on the market. The Medusae is one of the best leather options in the entirety of the market, and it executes that feat while still being an incredibly light boot. Perry and all his compatriots in the A-League are some of the best when it comes to finding a quality spot, and serving up the Medusae is exactly the type of spot we would have been looking for. If it's time to give something new a try, the Medusae should be near the top of your list.
Nike Tiempo Legend
Kyle Reid (Coventry City)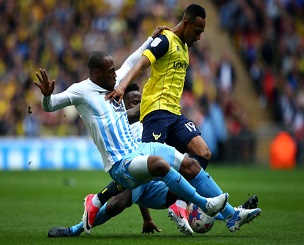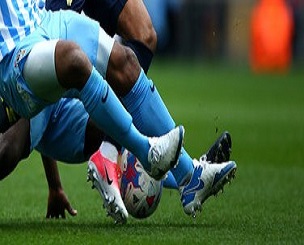 ---
Dear brands, pay homage to awesome shoes/boots/products from your company's past, and we will all start to drool and open our wallets. The Air Max Tiempo Legend looks like we should walk out onto a basketball court back in the day or add it to our favorite pair of jeans, but it definitely looks perfect out on the pitch. We kinda hate that the special edition Nike boots have gotten overshadowed by the Motion Blur pack, but that just means that they're even more special when they do make an appearance. It certainly feels like a pack of boots that we'll love to see sneak onto pitches for years to come…
Adidas F50 Supernatural
Steven Berghuis (Feyenoord)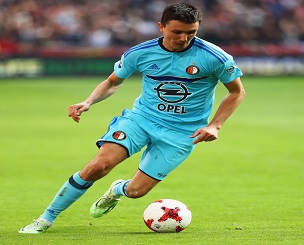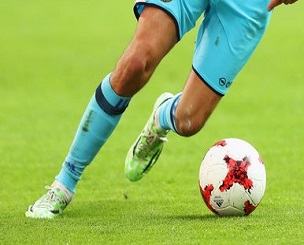 ---
The Supernatural pack might have only involved two boots (Predator Instinct and F50), but it was still one of our favorite looks. It came back during the days where adidas got really addicted to "slime" on their boots, but matched it with pink/grey/and dark blue in order to make it really launch itself off the boot. Berghuis couldn't have opted for a better F50 from the past in terms of how it performed and felt, and we're glad that he pulled these out of the vault and gave them a run-out.
Nike Tech Craft HyperVenom III
Jay Rodriguez (Southampton)

---
We end our spotting with a pair of HyperVenom spots that caught our eyes. We start with Southampton's Jay Rodriguez sporting what appears to be the Tech Craft version of the HyperVenom III. A pack that we imagine professionals would love the option to use (if they aren't using disguised versions anyway), Alegria leather on top of a great build for the newest HyperVenom is a set-up that could draw in any boot enthusiast. Whether Rodriguez saw this as easier than giving his boots the total black marker treatment or has just decided to wear boots that he likes, we wish more of the Tech Craft boots would make an appearance. Is Tech Craft something that Nike will release with their silos forevermore? Our heart says, "Yes, please," but our wallet says, "It's just leather buddy!"
Nike HyperVenom III DF & HyperVenom III
Allan (Napoli) & Kwadwo Asamoah (Juventus)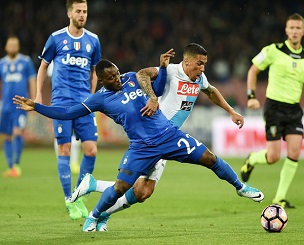 ---
Is there a better kit match-up for the Motion Blur HyperVenom than Napoli's kit? It doesn't look half bad with the blue Juventus option either, and getting all of that together in one image, coupled with both top-tier options of the HyperVenom made this picture a shoe-in (boot-in?) for getting into the spotting. It's always tough to sell me on a primarily white upper considering how quickly they lose their brightness and can get stained, but the pads on the upper and the gradient nature of the blue makes me think this boot would be perfect as an item that had the old Windows logo emblazoned on it…you know, the one from Windows '95 up to XP, or so? Still, we doubt Napoli players could make a better choice to match with their kits…
So, you've wasted another bit of your day zipping through our boot spotting and find yourself extremely satisfied. Perhaps it's now time to eat a small snack, take a short nap, or simply leave a comment about how amazing the boot spotting was this week (or, how bad…we're not picky). If you get a spring break, we hope you enjoyed it/are enjoying it/will enjoy it, and if you didn't, we hope that our spotting was a quick getaway from your normal weekly struggles. Thanks for joining us and leave a comment down below telling us what we missed, what we got right, and how you'd get psyched for a match if your team was already guaranteed relegation. Have a great one!