There isn't much we can say about this weekend that hasn't already been said. To sum it all up, English football is crazy, adidas Parley can't quite separate grey and white yet, Germany is…still kinda odd, and Messi is king. Since we know that it will be tough for your week to stand up to the craziness we saw this weekend, we've tried to craft together a fairly fantastic spotting to get you through your Monday blues. Sit back, relax, and enjoy yourself!
Adidas ACE 16+ PureChaos
James Rodriguez (Real Madrid)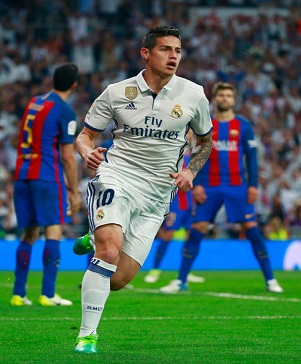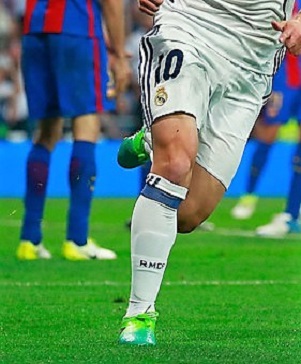 ---
Look, this obviously isn't the main focus from the incredible showdown that we saw yesterday, but there is no way that James stays at Madrid over the summer. He has two options going forward, and with the number of suitors that will want the services of Rodriguez on the books, the more appealing option certainly involves him not staying in Madrid. However, he does the option of waiting out CR7 in order to see a spot in the starting 11…which is anybody's guess as to when that will occur. Still, James is one of the few top-tier X athletes to actually choose the PureChaos. We still don't quite understand why the X 16.1 seems to always get the nod, but James is a prime adidas asset, a FIFA 17 cover star, and the star for his national squad…he won't be on the sidelines for long.
Nike Mercurial SuperFly V
Christian Pulisic (Dortmund)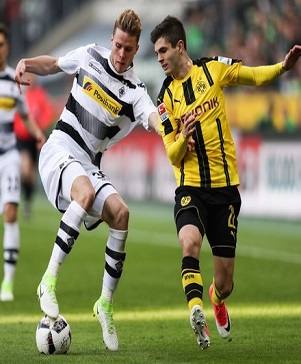 ---
The curse of America's "next big thing," has yet to descend on our "next big thing." Perhaps the biggest notable difference for the young career of Pulisic is that he is experiencing actual success at one of Europe's highest levels at a very young age. If soccer continues to grow in America and Nike still want the biggest piece of the pie, you can have no doubt that there's big plans for the Swoosh in this kid's future. With Nike's premier boot already on his feet, it won't be tough for Pulisic to stand next to Neymar as quite a marketing monster for everything Mercurial. The Brazilian runs the Vapor, and Pulisic rocks the SF…a dream for Nike's marketing department.
New Balance UNKOWN
Aaron Ramsey (Arsenal)

---
Let's take a short moment of silence for Hunter's weekend. I'll be abstaining as my time as a Liverpool fan means that I've been suffering through similar feelings since I first made the decision to root for the reds. In a game where City looked superior, a man named Sanchez ensured that Arsenal might still make something of this season, after all. Aaron Ramsey continued his residence in an unknown New Balance boot that is neither Furon nor Visaro. Considering the recent departures from the NB books, it does seem like they want to retain Ramsey's services, but a smaller brand allowing one of their biggest faces to wear a heavily modified boot is a strange one. Perhaps there's something just over the horizon that will let us all see behind the curtain…
Nike HyperVenom II Phinish
Callum McGregor (Celtic)

---
Arguably the most wonderful HyperVenom II colorway (not much of an argument, but we're trying to be unbiased), McGregor doesn't care that the new HyperVenom III boasts one of the most incredible experiences we've ever seen (Just ask Hunter's review). Callum has chosen to stick with a gorgeous boot, a quality upper, and a season that means that these boots might very well be lucky. I have to admit, it doesn't quite flow with the standard Celtic colors, but that might be exactly what McGregor is wanting…for a boot to stand out. I do wonder how the old HyperVenoms will fit into the history of the equipment world, and I know that this colorway will stand out for the duration of the silo.
Adidas ACE 16+ PureChaos
N'Golo Kante (Chelsea)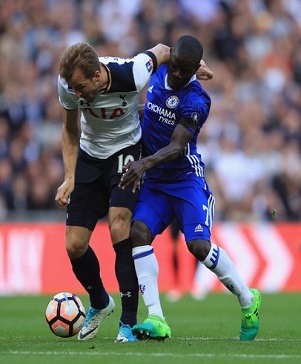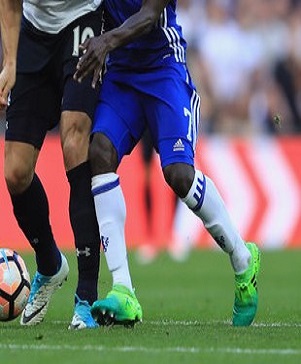 ---
We couldn't leave out this year's PFA Player of the Year award winner…especially after helping his club advance to an FA Cup semi-final. Is a double in the cards for Chelsea this year? No matter how the story ends, Kante is experiencing the best two year stretch in English football. If Chelsea hold course, he'll be the only player on the roster with two Premier League winner's medals from the last two years. A mean feat for a player that probably thought merely playing in the Premier League in Leicester could be the height of his career. Kante's boot choice, in terms of mere boot marketing, is a fun one. We don't think adidas will mind a player on their books doing so well, but we'd bet money that they'd love for him to be in the ACE.
Puma EvoSpeed SL-S
Antoine Griezmann (Atletico Madrid)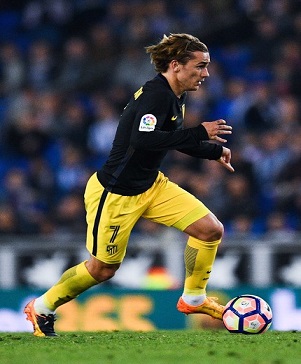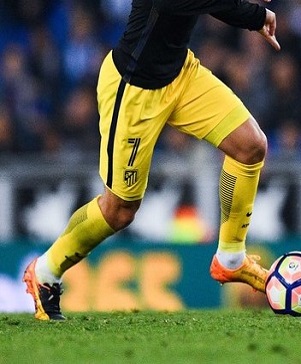 ---
Manchester United must have quite a dilemma with this one. They chose to end the spending spree after Pogba and co., but a striker they've long sought has crafted a season that makes sure the Red Devils won't be the only one making a phone call to Griezmann's agent. Puma would love for their key striker to be rocking a Puma kit next season (perhaps the recoup purchase for Arsenal if Sanchez bolts?), but they'll settle for Griezmann being as high profile as possible when the next season rolls around. Considering the punishment we've seen strikers take in La Liga, it's not surprising to see Griezmann probably opting for the SL-S…but with the same love that we all have for the standard SL.
Adidas F50 adiZero
Lucas Ocampos (Genoa)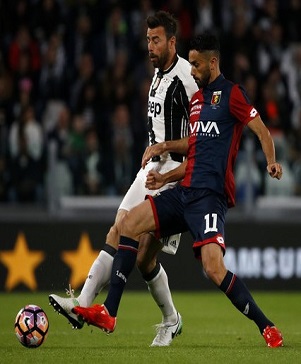 ---
This generation of F50 is still one of the most intriguing boots in the recent history of adidas. So short lived, and killed right before the revolution that now sees adidas riding new success…it was an odd move to see such a high profile boot have such a short lifespan. Still, fans of the F50 will find excuses to bring out their favorite version of the adiZero. For us, it has to be the yellow, green zest adiZero IV…or maybe the F50 Prime from way back in the day. I wonder if the 99 gram is the last F50 we'll ever see…or if we will ever see the lightweight wonder back on the market.
Nike Mercurial Vapor XI
Jill Scott (Manchester City)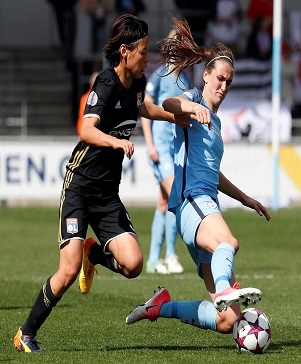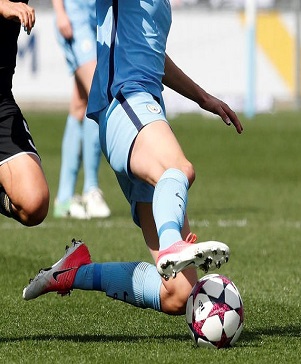 ---
I understand that the main focus, given that this is a bootspotting, should be Jill Scott not choosing to wear the Women's Motion Blur pack. While the men's version doesn't seem out of place being worn by anyone, it also isn't that odd that Scott would opt for a boot build and style that she's probably been dealing with her whole career. No, our actual focus is derived from the idea that it seems that City and Lyon got to use an alternate colorway of this year's Champions League Finale ball. While the option we've seen is stunning in blue, we can't help but think that this pink/purple option might be a tad bit more amazing. We need to find out how we get this ball, and where adidas has it hiding. Which do you prefer?
I hope that this has gotten your Monday started off on the right foot, and that it kicks off your week in the perfect way. We aim to please here at The Instep, and we don't mind running a Netflix marathon in order to craft a great spotting in the early morning hours. What spots did we snag, what spots did we miss, and what is the airspeed of an unladen swallow? Hit us up in the comments!