It's boot spotting time! Crank up "Feliz Navidad," admit that The Carpenters have some fantastic Christmas tunes, get a tree big enough to tie some of your favorite boots to some limbs, and create a random tradition that's equal parts humorous and delightful for the foreseeable future. Once you've taken care of all that, it's time to dive into a pile of boot spots. From the Manchester Derby to the final game of the MLS season, there were boots on show and quality footy being played. Guess what, we got you an early present! Rip it open!!!
Clint Dempsey (Seattle Sounders)

---
Clint Dempsey has given us one of the most intriguing careers to follow for players from the United States men's national team. However, the most recent MLS title game will not be a fixture that Dempsey wants to add to impressive resume. Dempsey's Sounders looked outgunned and outplayed, leaving a path to victory for Toronto that has many now debating on whether Toronto may have been the greatest team the MLS has ever seen. No matter which debate you're finding yourself in, Dempsey's Fire + Ice combo is a great look and we wish more players would have matched the boots up together.
Jozy Altidore (Toronto FC)

---
Constant clutch goal-scoring throughout the playoffs now has seen Altidore bring home the biggest prize in the MLS. The star power in Toronto has paid off, and it will be interesting to see if this group of players is able to craft some sort of dynasty in a league that usually feels rather dynasty-proof. Puma's newest signing is certainly looking like a steal for Puma, but we really wish that some of their star FUTURE athletes would utilize some of the crazier lacing systems. Sure, we want them to be careful, but Altidore finding the back of the net with his laces in some eccentric design would push the boot into rare air.
Cristiano Ronaldo (Real Madrid)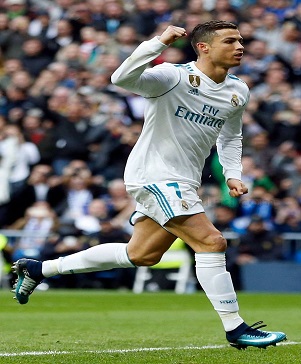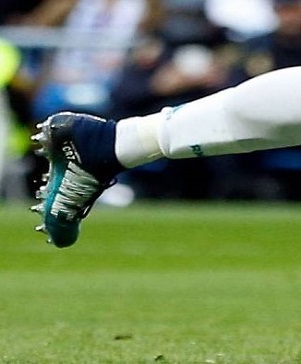 ---
You bring home another major award, proclaim yourself as the best player of all time, and Nike gives you a special edition boot to commemorate the moment. However, it looks like it's going to take some time before Nike's #1 man slips into his special edition boot. Sticking with the ICE version of the SuperFly, CR7 notched a brace and made sure to continue reminding us that, despite his outrageous claim, it's a bit difficult to argue with his personal opinion of himself. We're sure Nike would have loved to see the Portuguese wonder scoring in his limited edition boots, but Real will definitely take what they can get.
Adidas Glitch 17
Dominic Solanke (Liverpool)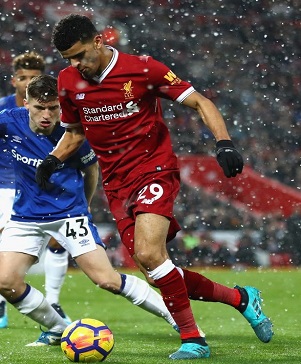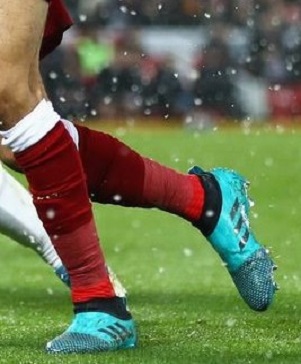 ---
So many aspects of the Liverpool vs Everton match-up that could be discussed. Why did Klopp choose Everton to field an extremely different line-up? Why did Salah change boots at half-time? Why is Lovren still making professional footballer level money? Why is this almost an unsurprising a Liverpool result? No matter which answer you choose to go with, Solanke seems to have become a fan of the adidas Glitch! A boot that has a deathly allergen to any country outside of Europe, but we'd sure love to see what it has in store.
Puma evoPower Vigor 1
Olivier Giroud (Arsenal)

---
I've been waiting for Giroud to get an extended run-out a few weeks after Puma moved to a two-option catalog of the ONE and FUTURE in order to see what boots the Frenchman would be wearing. Interestingly enough, Giroud has opted to stick with the EvoPower and avoid both silos that Puma now has on the market. It will be interesting to see how long Giroud stick with something that Puma has now deemed obsolete, and surely Puma will try and convince their player to switch up long before he gets a shot at Russia in the summer. For me, the Vigor is an incredible boot…maybe Puma could continue it in the background?
Adidas F50 adiZero
Griffin Dorsey (Indiana)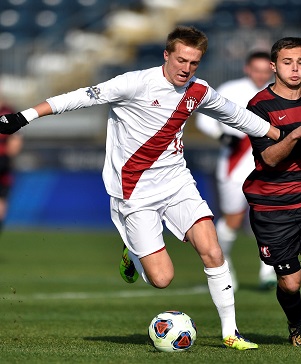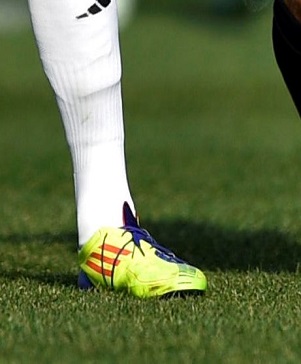 ---
The final of the College Cup was held Philadelphia and eventually saw Stanford run out winners (their third title in a row), reminding us that there's no better spot to bring in new and young fans than a freezing northeastern city in one of the coldest winter months. Outside of the NCAA continuing to showcase their mountains of intelligence, there were some fantastic boots on show and Indiana's Dorsey might have had the best of the bunch. Dorsey's old-school F50 takes us back to when the F50 Prime was an incredible innovation and even the standard F50 was stealing our imaginations. Sorry for the result Mr. Dorsey, but your boots are always winners.
David Silva (Manchester City)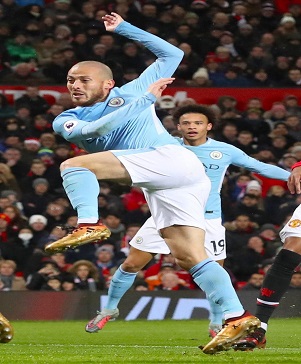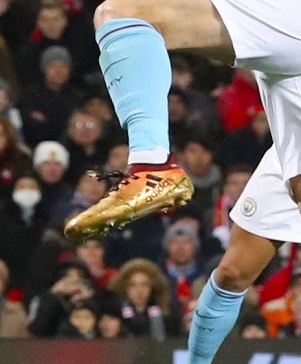 ---
Manchester is blue. Hunter will be floating on cloud 9 for a while, and I'm not sure there's ever been a league race in England (during my lifetime) that has truly felt over in December…much less only 10 days into December. Outside of the result, Silva continues to shed light on a boot that has divided opinion for some time here at The Instep in the 17.1. Silva's boots clearly are two different materials from the midfoot to the forefoot (made extremely obvious by the color change on the upper), and we wonder if it's a leather material or just a different synthetic. No matter what it is, it continues to muddy the waters surrounding the X…
We hope that we've given you a bit of December cheer to get you through your week and can't wait to saddle up the horses for another round next week. Tell us which boot spots you loved, which spots left you wanting a little bit more, and how exactly that darn ol' Grinch stole a whole dadgum holiday? EVEN THE ROAST BEAST!!!