There are just some things in life that you can count on. Life…death…taxes…a Ramos header at the death of the match…and a new boot-spotting for your Monday! We circle the globe for great spots so that you don't have to sift through your Monday without something to look forward to. Want the newest from adidas, Nike, and Puma? Done. Another trip down to the W-League in Australia for a cracking spot. Sorted. Someone from adidas to finally explain why the boot in the picture isn't like the one we see on their players? Still waiting on that one. So pull up your chair, pause that YouTube footy skills compilation video, and get your Monday started right!
Edinson Cavani (PSG)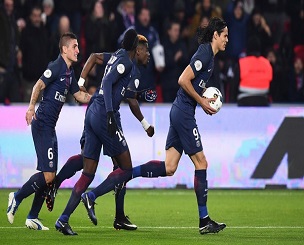 ---
While most folks are saying that Robert Lewandowski should be the next face of the Nike Hypervenom, some of those folks need to look at Cavani's life after Ibrahimovic. The Uruguayan striker is showcasing what made him such a winner at Napoli as he thrives in the main striking position. PSG might have needed a little time to find their groove this season, but the French behemoth is starting to get everything together. Cavani would be a very dynamic face for this boot, and also a player that Nike could have in their kits while he sports one of their premier boots. Still…what to do we know…
Dele Alli (Tottenham)

---
We pointed out how Dele Alli was one of the major faces for the original adidas ACE PureControl, and we were wondering when he would finally make the shift into the newest version. Well, despite not getting the result that the Englishman would be hoping for in his new boots, Alli has finally made the switch. Once again, we notice that the upper here is different from what we are seeing online from retailers. However, having received the Firm Ground and Turf version, we actually see that the upper resembles the set-up that is on the Turf version. We've only been testing for about a week, and the Turf version does stand up above the 16+…and we're hoping that we feel the same way about the FG version once we've finished with it.
Alexandre Lacazette (Lyon)

---
SO, this is something that I've wanted to address for months of spottings, and only got around to it just now. This version of the leather X 15.1 must have really (REALLY) struck a chord with professionals. Despite the X 16.1 being around for months and us thinking the X 16+ Purechaos was a real winner, a large portion of pros have stuck around with the leather 15.1. On top of that, most of those professionals have stuck with this colorway. Lacazette has added some pink laces to customize his boots a bit further, but adidas did something right with these boots and a wealth of professionals latched on.
Silvio Romero (Club America)

---
A boot that has gotten a bit covered up by the Puma evoTouch and a big push on the evoSpeed, the evoPower almost feels like a forgotten boot. With rumors about a new version resting just over the horizon, it feels like this gorgeous colorway didn't get a lot of focus. It is almost becoming a disappointing trend for Puma to constantly have the boots that are underrated. At some point, the public should catch on (i.e. Mizuno)…but, Puma, despite having a fantastic roster of boots at every corner, just feels like they're losing the foot race to adidas and Nike by some margin. Let's go big cat! Get it in gear!
Daniele Baselli (Torino)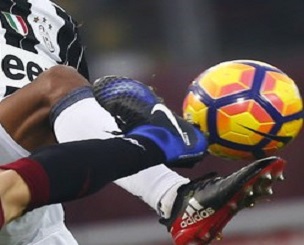 ---
The recent Nike Dark Lightning Pack should be something that immediately won me over…with its flashes of volt and dark colors. However, it has taken some time to grow on me. The first two boots to really win me over have been the Hypervenom and the Magista. The heat map as a constant colorway is an idea that other brands have to be kicking themselves over, and it's something that will let this Magista feel unique for years and years to come. It will be very interesting to see if Nike continue with this look for the duration of the boot or if they find themselves heading to more conventional waters…
Divock Origi (Liverpool)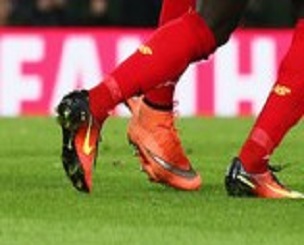 ---
So, if you think that Arsenal getting fourth is predictable, or Sergio Ramos scoring in stoppage time is predictable, then you obviously haven't paid attention to Liverpool over the past decade. Match away at teams in the top four? Impressive performances…points gained. Matches against teams that are near the bottom of the table? Struggles…points dropped. Sadly, it's a recipe that has led to a generation of Liverpool "almosts," and feels oh so near to becoming the story line again. Heading back to the boots, Liverpool's attack has made some interesting boot choices…Mane refuses to leave the launch Vapor XI, Origi still sports the Superfly IV, and Firmino has dropped the PureControl for the laced PrimeKnit ACE. Never conventional…always heart breaking.
Keagan Dolly (Mamelodi Sundowns)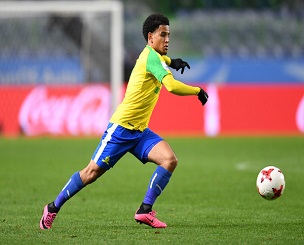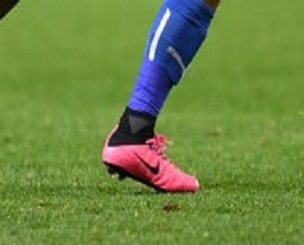 ---
There are certain tournaments that always are good for a few high quality spots. The Club World Championship is definitely one of those tournaments. Beside the fact that Dolly's club name sounds like something someone would name their club in a recreational adult league, his Nike ID boots show that Dolly is a fan of pink. While it would definitely have a fan-base, going with such a massive block of pink would be an interesting move for a standard release. We saw Nike flirt with it on the original Tech Craft, but Dolly obviously wasn't content with just a splash of pink. Braver than us Dolly…braver that us…
Helen Petinos (Western Sydney Wanderers)

---
Did you honestly think I'd go a whole spotting without returning to the hallowed ground of the W-League? These ladies have such fantastic taste in boots, that I'm actually getting a bit jealous that more leagues don't offer this type of showcase. In games where we saw the evoAccuracy, the Copa Mundial Samba, Nike Premiers, and a host of other awesome and unexpected spots, Petinos gave us another winner from this league. Sporting the Neymar/Jordan Hypervenoms (are they more intriguing now that Neymar has jumped ship? Or, less?), we're sure that Petinos must be a fan of either the Barcelona forward or His Airness…or, quite possibly, both! Seriously ladies…our hats are off to you…keep it up!
That's it for this week ladies and gents. You better start getting that Christmas shopping taken care of, decide whether it's worth it to create a FIFA Pro Club that's Christmas Themed (don't use Reindeer FC unless you all change your names to reindeer…dedication folks!), and bundle up as the temps drop. We'll be back next week so jolly and quick…you'll know in an instant, we must be…well, you get the idea.