MONDAY MONDAY MONDAY! It's everyone's favorite day of the week, so let's just add on to all of the enjoyment by tossing some boot spots into the mix. Sure, perhaps Monday doesn't quite do it for you, so there's some boot spots added in here for you as well! We found some futsal magic, got tossed around like a Sergio Ramos red card, and bundled our way into some other great boots before De Gea got installed as a site blocker and just started blocking everything. So get ready for craziness on par with Liverpool defending, Manchester City level prowess, and strap in for the spotting!
Umbro Velocita 3
Michel Antonio (West Ham)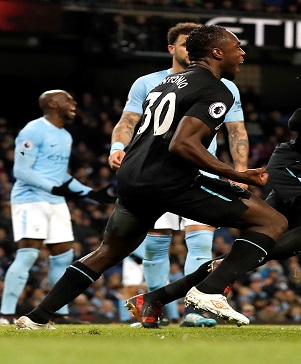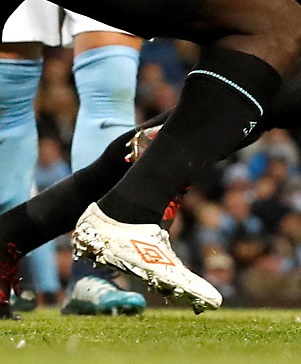 ---
Manchester City has definitely set a ridiculous standard for the opening of the season. Teams already claiming, in the beginning of December, that they'll need City to stumble in order to catch them. Results that pundits point to at the end of seasons and point out that champions pull out points from some of these difficult fixtures. Add in goals being scored from everywhere and a defense that was once the only issue between City and domination, and you've got a recipe for City to bring home some serious silverware. Outside of that, Antonio will have been hoping to end the City run and help propel West Ham into the second half of the season. No matter the result, Antonio's Velocita is gorgeous…and we need a dozen.
Nike HyperVenom Phantom III
Mauro Icardi (Inter Milan)

---
Icardi is quickly entering into a world of footballing enigma. The captain for an Inter side that currently is tops in Serie A, it will be incredible if some team doesn't start banging down the door with some major offers for the attacker. We wish that he had stuck with the Venom GX and continued carrying the torch for that underrated release. It's also really tough to see anything other than the Swoosh as the ICE Venom blends really seamlessly into Icardi's home socks. Do you think that Inter can hold on to their goal machine? Would a Serie A title lock him down or see him leave for greener pastures?
Adidas X 17.1
David De Gea (Manchester United)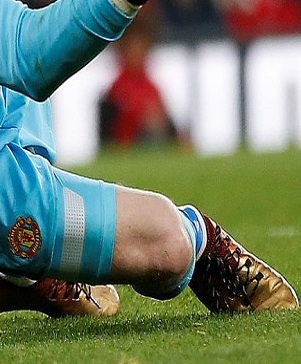 ---
Perhaps considering myself public enemy #1 for the adidas X 17.1 (a club recently joined by Hunter after he reviewed the boot), it seems that there might have been some sneaky changes made by adidas to the professionals wearing the X 17.1 over the 17+. Note that there's a seam separating the midfoot and forefoot of De Gea's boots, meaning that players have the 17+ materials instead of the 17.1 the public gets…or perhaps a leather forefoot. Either way, it's starting to look like professionals aren't wearing the 17.1 that you or I can get. No matter what happened with his boots though, De Gea continued to prove his importance to Manchester United…he's irreplaceable if United want to continue challenging for titles.
Nike Mercurial Vapor XI Neymar
Neymar (PSG)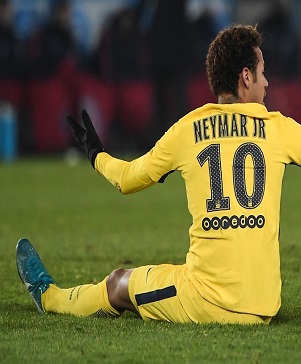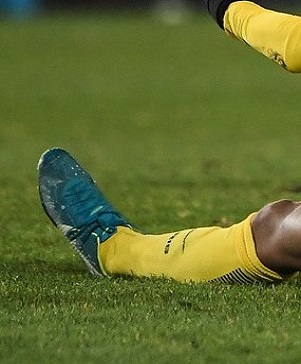 ---
If it's possible to bet on what boots a player will be wearing next week, I'd give great odds that Neymar will slip back into the FIRE Mercurial Vapor XI that he has been flirting with. Having already used the FIRE Vapor once, something has caused Neymar to slip back into his customized Vapor. However, PSG's first league stumble would be a great excuse to update his footwear. Also, not that it hurts the performance in any way, but this colorway really starts to get dark after wear…it isn't quite as bright blue as it once was, and Nike would want one of their brightest stars wearing one of their brightest boots.
Puma FUTURE 18.1
Jozy Altidore (Toronto FC)

---
One of the worst kept secrets over the last few weeks was that Jozy Altidore had joined Puma. However, we've been enjoying Altidore's brand switch for several weeks now and we are excited that he has been moved into the FUTURE instead of continuing with the Puma ONE (it just didn't look right). A boot that boasts a custom set-up for the fit feels like it hasn't really exploded onto the scene the way we would have liked it to. We're anxious to see what players besides Altidore and Griezmann start rocking the FUTURE, and we also can't wait to see what the boots have in store (Puma? The ball is in your court).
Adidas Nemeziz 17+
Roberto Firmino (Liverpool)

---
Liverpool is one half of a starting 11 from being an incredible squad. Sadly, that half that is missing is responsible for keeping goals from being scored. If Mignolet doesn't get incredibly lucky, the result at the weekend could have been another case of Liverpool squandering a lead. Luckily, the cookie crumbled a bit differently this week and Liverpool's attacking trio gets all the praise. Salah has finally moved into the newest adidas X colorway, but it appears that Firmino is sticking with an older Nemeziz colorway. I think the newest Nemeziz would look incredible with the Liverpool home kit, so the Brazilian might be missing out a bit here.
Nike Mercurial FlyKnit Ultra
Eden Hazard (Chelsea)

---
Eden Hazard is continuing where he left off in the last FlyKnit Ultra with the ICE version. To be perfectly honest, it's amazing to me that Hazard hasn't been lured away from London by a massive bid from some other club. Willian would be an automatic selection for most clubs within Europe, but Hazard has made sure that the Brazilian winger is usually relegated to the sub's bench. Do even Chelsea fans think that Hazard will be wearing Chelsea blue until the end of his career? No matter what, Hazard's boot choice is impeccable, and everyone should get a chance to wear the Ultra (perhaps we'll get a chance with the Vapor XII).
adidas Predator 18+ Tango IN
Sandro Jurado Garcia (Germany)

---
Whenever there are major indoor tournaments between countries or larger clubs, it's a ton of fun to see what boots are extremely popular. While certainly not dominating the court in terms of players using them, Garcia's Predator 18+ looks great on the court. The indoor game certainly doesn't feel as dominated by Nike as it once was, and adidas beginning to lend their top options to the short sided game has certainly made the market much more competitive. We've got the short-sided Pred coming in this week for testing, so we can't wait to see how they stand up to all the other indoor options in the world.
adidas F50 Messi
Paul Anderson (Mansfield Town)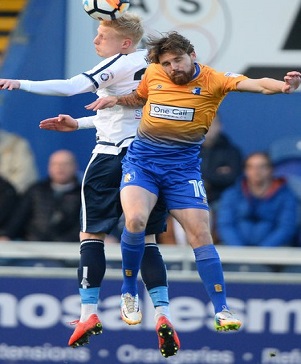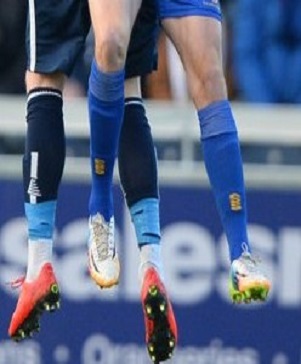 ---
I apologize for the blurry picture, but it's tough to get massive images of Mansfield Town. However, Anderson rocking one of the most unique Messi signature colorways in his game was too fantastic to pass up. Back when adidas was testing the boundaries of Hybridtouch (it was pretty stinkin' good stuff), they started using the material on their F50 series. Hybridtouch actually seemed to die sooner than it seemed, as it was fairly well received…but anybody that still has one of these F50's sitting around is enjoying a very enjoyable boot.
We hope that you guys enjoyed the boot spotting this week and that it was up to your boot spotting standards! We can't wait to see what the next few weeks hold with the Puma Future, the updating adidas boots as we roll through 2018, and whatever Nike is planning to showcase before we make our way into Russia next summer. Until then, let us know what you guys liked, didn't like, or any random emotion you felt about the spotting…and, tell us who will get transferred first: Eden Hazard or CR7?