Ladies and gentlemen, it's President's Day! In honor of ol' Washington's b-day (and his awesome array of teeth), or all the past and present Presidents (depending on how you celebrate), let's get the boot spotting on! Brace yourselves, because we're going totally, 100% throwback…old boots, old colorways, and serious winners. Am I going to get in trouble? Definitely. The newest Nike HyperVenom 3 is flowing onto pitches and Blue Blast, Radiation Flare, and whatever Puma is calling their current selections were everywhere to be found…but, we'll get back to those next week. This week is all about boots gone by and the players that wear them. We'll handle the heat from upstairs, you get a great start on your week! Game on!
Adidas ACE 15.1 PrimeKnit
Calum Butcher (Millwall)

---
Ah, the FA Cup. A competition always ripe for a giant killing. I mused with a friend and wondered what type of odds you could have gotten a while back if you had walked up to a bookie and said "I want Leicester to win the league, then, shortly after, be in a relegation battle, probably sack Ranieri, and lose to Millwall in the FA Cup." I bet you could have walked away with quite a bit…either way, Butcher was rocking one of our favorite boots of the past with his 15.1 PrimeKnit. An incredible pair of boots, and we feel like this was the best boot on show for quite some time for the three stripes (which is why we still have a pair stashed away).
Nike HyperVenom Phantom I
Tom Cairney (Fulham)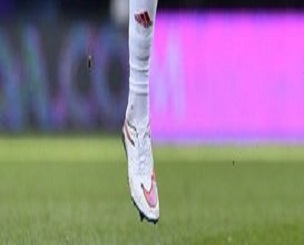 ---
With the newest HyperVenom making serious waves (seriously, they're amazing), it feels like Cairney's boot was the rightful predecessor to the HyperVenom 3 (let's just forget that whole "HyperVenom 2" thing that supposedly happened). The footy life that Cairney enjoys might not be in a place where Nike sends him the newest boot every single update, but we'd love to think that the HyperVenom 1 would be his boot of choice anyway. It will be tough to imagine that soleplate going extinct or Nike moving beyond the NikeSkin upper they finally shifted onto the "boot that shall not be named." Still…we're over it…(seriously guys…the new HyperVenom is amazing).
Adidas X 16+ PureChaos
Diego Costa (Chelsea)

---
We really lucked out here. First, this is the greatest photo of Diego Costa ever captured. Second, adidas just absolutely cannot get Costa to wear their newest toys. The Blue Blast PureChaos would look fantastic with the Chelsea kit, and it isn't like Costa could risk going scoreless for a while (the title's tied up, right?). While it took Costa forever to get over the X 16.1 that we are STILL seeing all over the place, it seems that he just can't get with the times. Perhaps he'll stare at this picture for long enough to make himself feel uncomfortable, and head for the Blue Blast…
Adidas adiPure 11Pro III
Nabil Bentaleb (Shalke)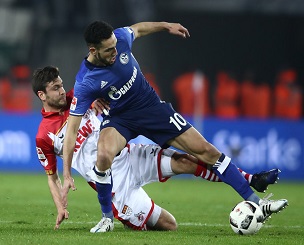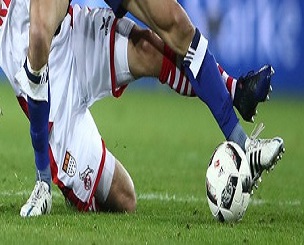 ---
A boot that was definitely gone too soon. The adiPure line built up to one of the most impressive versions that we'd seen in quite some time. A thin, fantastic kangaroo leather upper that sat on top of a fantastic conical soleplate. If there was anything that had us thinking that the line-up of adidas boots was going to last for a while (and not lead to some type of ill-conceived revolution), it was the line-up from when the 11Pro III was around. A strong F50 (it spawned the CrazyLight!), the NitroCharge (eh, we can see that), and the Predator Instinct (a true Predator) combined with the 11Pro III for a fairly strong group. It's tough to imagine adidas parting ways with all of that to start the revolution that we now have today…crazy…
Nike Mercurial SuperFly V
Joey Barton (Burnley)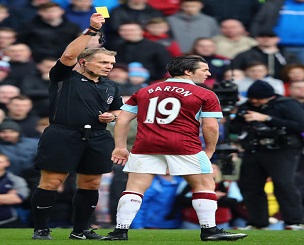 ---
So, this is probably the youngest boot on the list, but we included it because Mister Barton has long been outspoken about "modern" soccer boots. Which makes him stepping out in the SuperFly V a rather odd decision. It doesn't hurt that he snagged a yellow card for being himself, was part of a massive loss in Burnley's history, and will always have one of the oddest legacies in world football. For a player who once spoke about SuperFly style boots in a way similar to how we speak about…well…things we hate, we wonder what happened to get Barton into Nike's collared flagship.
Puma EvoPower 1.3
Mario Balotelli (Nice)

---
The odds of Balotelli snagging a red card is somewhere in the realm of "will I eat lunch today," in terms of probability. It should come as no surprise that Puma doesn't feel quite as obligated to get the Frenchman in the latest and greatest footwear from the big cat. Still, it's weird to think that Balotelli wouldn't be wearing the evoPOWER Vigor…for some strange reason, we feel that the boot (especially with the launch colorway) would suit Balotelli well. Balotelli and Barton should have a reality show together…we're sure that the fifteen seconds that it lasted before someone stormed off would be great!
Nike Mercurial Vapor XI
Nick Fitzgerald (Melbourne City)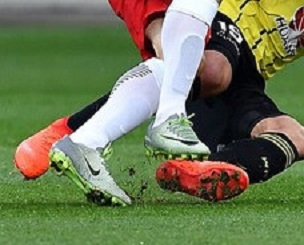 ---
Yeah, time for us (and by "us," I mean "me") to gush over the Elite Pack again. Fitzgerald is rocking the Vapor XI, and we feel like the boot might currently hold the title of "most underrated" within the Nike roster. Add in the awesome colorway that the Elite Pack was, the fact that Fitzgerald didn't care that Nike said the boots were only for the 11 best players on their books, and the idea that we always find an awesome spot from Australia…it's a definite winner whenever and wherever someone goes "Elite."
Adidas Gloro 16.1
Ref (FC Barcelona vs CD Leganes)

---
SO, this might be a first. I'm not sure if you know, but photographers don't really focus on referees during high profile matches. It's tough to find a good photo of a man tasked with making sure our world's most valuable asset (Messi's beard) stays safe…especially if he's rocking the adidas Gloro 16.1 in one of my favorite colorways the boot ever had. Plus, I genuinely hope that you saw the cover photo and thought to yourself that this spot was going to focus on Messi…being sneaky is the best! Still, we think it would be fun to see what refs would wear if they had the freedom to choose any boot…
Yay! Monday! Boot spotting! Boots! Spottings! We hope that this was a fantastic group of spottings for your Monday. Leave a comment down below telling Drew to be nice to me for not including a wealth of new boots for the spotting, and maybe ask for a raise…I'd be ok with that. Now, if you'll excuse me, I'm going to go to sleep, turn off this nearly constant binge watching of How I Met Your Mother, and snag a few hours of shut-eye before the work hours of Monday begin (for you mortals…I have today off).