The footy world was absolutely filled to the brim with awesomeness this last week. Luckily, the spots were right there to stand alongside the footy and make our weekend almost perfect! While Manchester United/Liverpool didn't produce the goals that people were proclaiming for the entire week (were you really surprised?), there was drama abounding everywhere else. Strap yourselves in and welcome the week with another round of our famous spotting. Game on!
Adidas Messi 16.1
Nyasha Mushweki (Zimbabwe)

---
The African Cup of Nations got its start this weekend and the journey to crown the best footballing nation in Africa began. While some fans might not enjoy the idea of their best players departing in the middle of the season, the AFCON has long provided quality soccer, big-time drama, and a host of good spots. Mushweki has decided to represent the best player on the adidas roster by rocking the Messi Space Dust while he plays for Zimbabwe. We're right there with Mushweki in terms of choosing the adidas Messi 16.1 over the PureAgility, but this wasn't exactly our favorite colorway of Messi's boots. Still, check out the match ball that Mitre made for the tournament…now THAT is gorgeous.
Nike Mercurial Vapor XI
Romelu Lukaku (Everton)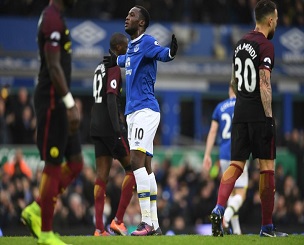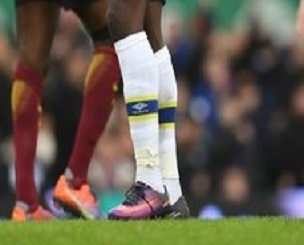 ---
I feel like I should apologize to Hunter for referencing this fixture in any way, but it feels like the Lukaku boot drama might have dried up. Although most might think it's because of a contract between the Belgian and Nike (which is likely), we think Lukaku might just be wearing what he's had success in recently. Switching out of the HyperVenom II in early December and even shifting into the newest colorway of the Mercurial Vapor for one half of play against Leicester, Lukaku has stuck with this boot and this colorway because he keeps finding the back of the net with them. It's still a situation that will be fun to monitor, but we'd love it if Lukaku wears these particular boots until his goals fade or they fall apart…it's always interesting to see how superstitious players are, and we'd love to how it turns out.
Nike CTR360 Maestri III
Neal Eardley (Northampton Town)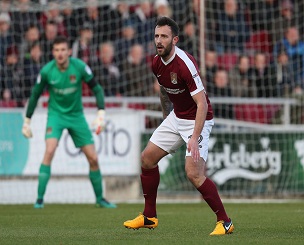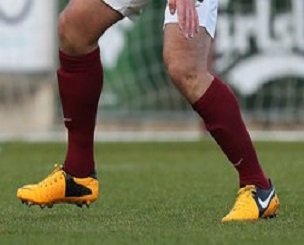 ---
As long as I'm doing the boot spotting, the CTR360 III will always be a route for near-immediate entry. Eardley's orange/black Maestri was an interesting colorway from Nike as it felt like the slightest of changes from the yellow/black launch…almost to the point of being seen as lazy. Still, this boot was one of the few that saw multiple pairs hit my doorstep and the hi-vis version is still ready to hit the pitch at a moment's notice. This boot was when Kanga-Lite truly hit its stride and showed that a control boot didn't have to be covered with different control elements to be a winner for players hunting that style of boot. Good show Eardley.
Adidas ACE 17+ PureControl Pogba
Paul Pogba (Manchester United)

---
While his first appearance in his custom adidas ACE 17+ Purecontrol won't go down as an incredible performance by Pogba's standards, it should take some of the sting out of his performance by simply looking at his custom boots on his feet. After becoming the first soccer player to get their own emoji this week, Pogba debuted his new Paul Pogba signature ACE. Although I'm a big fan of the look, I'm anxious to see if adidas are capable of outfitting Pogba in something that doesn't involve black/gold. Still, we're sure that these would do very well with boot fans worldwide, and is certainly a boot that Pogba could have massive performances in. Pogboom!
Adidas X 15.1 Leather
Fernando Torres (Atletico Madrid)

---
After flirting with the X16+ PureChaos, Torres has now switched back into a boot that might be able to claim the current biggest cult following in the professional ranks: the X 15.1 leather. While I enjoyed the boot when I tested it, it still surprises me that this boot finds itself somewhere on the pitch in nearly every major fixture that we've seen. We've covered a host of players still rocking the X 15.1 on a near weekly basis on the spotting, but it still baffles me how we're able to find a different high level player week-in, and week-out wearing them. The 16+ PureChaos was one of my favorite boots of 2016, but something about the leather 15.1 keeps players from making (or, just staying with) the switch. Anybody have any insight into this?
Puma EvoPower Vigor
Sebastien Siani (Cameroon)

---
Brace yourselves for the newest toy from Puma, and get ready to pencil it into the 2017 BOTY finalists. The new evoPower from Puma has boot fans mentioning it in the same breath as the original evoPower, and the Vigor comes equipped with all the bells and whistles of modern craftsmanship. Siani isn't probably going to be in any trouble with Puma as this colorway for the Vigor is going to be launched any moment now, but we're appreciative of the player for showing this off for us. Keep an eye out for all the major Puma players to start rocking these bright beauties this week and into the near future. Time for you to snag your own, and embrace the magic from the big cat.
Nike Mercurial SuperFly V CR7 Vitorias
Cristiano Ronaldo (Real Madrid)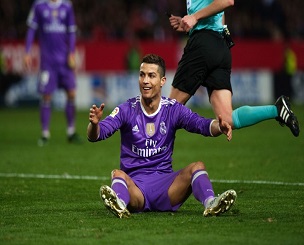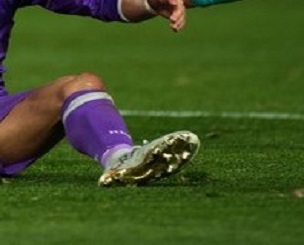 ---
Either the kit man down at Real Madrid is amazing at making these boots look brand new OR CR7 is rocking a new pair for every fixture. Either way, we're not only jealous of his gorgeous Superfly CR7 boots but also at how dirty any white boot we own looks after 15 seconds on the pitch. A boot that sold out moments after being launched, Nike knows exactly what they're doing with their star man and will certainly be milking the next few years of success before the spotlight gets handed to the next big thing from the Swoosh *cough* Neymar *cough*. Do you think we will welcome re-released versions of Ronaldo's boots the same way that other past stars boots have been received? We can't wait to find out, but his current releases are certainly incredible. Shame about ending their streak, but we're already over it.
Adidas Copa 17.1 and Nike Tiempo VI Custom
Newcastle Jets

---
---
The gift that just keeps on giving is the Australian W-League. There isn't a single fixture that doesn't have unique spots happening all over the pitch. Luckily, the lady Newcastle Jets put the ball in the back of the net and gave us this fantastic duo of spots right next to each other. The new Copa 17.1 might face one of the biggest uphill battles on the market today by convincing us that its worth our time, but adidas has given their updated classic some great opening colorways. For the custom Tiempo VI, we LOVE the blue/gold combo on this boot with so much clean white on the boot. The "Tiempo" branding has even been cleaned up on the soleplate with all the white that's been used. Well done ladies…maybe the fellas will take a nod from you guys and start upping their boot game.
We hope that you guys had a fantastic weekend and that the spotting absolutely hits the spot (ha!). Let us know which spots we nailed and which spots we absolutely whiffed on. Make sure you tune into the rest of the AFCON tournament for some really high energy footy, brace yourself for a crazy run-in in our European leagues, and realize that the weekend is only a few days away.