Yeah, it's a Tuesday and it's a spotting…I do have a life, you know! Still, the powers that be and my conscience couldn't let a week slip idly by without delving into the vast array of match pictures to find you a handful of spots for your viewing pleasure! We found ourselves a few classics, a limited edition or two, some new releases, and even some more wonders from down under! It's not Monday, but it's still a spotting…dig in!
Andres Guardado (PSV)

---
The recently launched Blue Blast collection from adidas didn't get a ton of on-field support this week (including a big spot that we found a bit later down the page), but Guardado made sure to give the Blue Blast ACE Purecontrol a good run-out. Not our favorite of the first three colorways available, but it is, somehow, the loudest of the bunch. We're sure that adidas will give us something over the next few months that hurts our eyes, but all of the adidas colorways for the PureControl are fairly conservative. It might match a bit better with PSV's opposition in this picture, but we're anxious to see who decides to sport the Blue Blast over the next few weeks.
Dino Djulbic (Perth Glory)

---
Ask anybody and they'll tell you, the Nike Hi-Vis collection is, to this day, unparalleled in my book. Any picture that involves the collection is a shoe-in for the spotting. Even though the Vapor was probably my least favorite member of the Hi-Vis group, it's one of the few sets of boots that I would actually consider collecting. Djulbic's boots work a treat with his Perth kit, and we've definitely seen that players in the Australian leagues now how to make their way into the spotting.
Aleksandr Kokko (Newcastle Jets)

---
The Puma evoPower Vigor might have just dropped, but it's never too late to throw it back to the originator of the silo: the evoPower 1. A boot that was a big winner at The Instep's Boot-ies, it's still a boot that we see as a contender in today's market. If you're looking for one of the best colorways ever, hunt down the tuxedo evoPower 1 (black/white/red). Unlike the Hi-Vis from Nike, I was smart enough to hide one of these bad boys away. The evoPower set the stage for some of the best Puma products we've seen! If that bit of AccuFoam and AdapLite had been any better, I'd have stopped testing and reviewing boots just to keep using the evoPower 1 constantly. Was that a bit much? Ok…I'll cool it down…
Lotto Zhero Gravity
Andrea Masiello (Atalanta)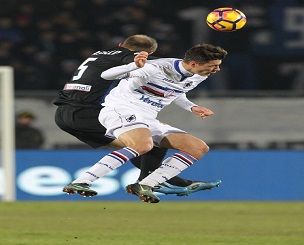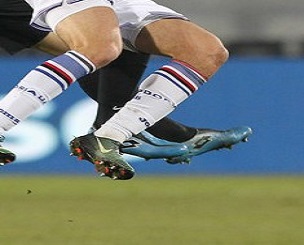 ---
The laceless boot that the ACE Purecontrol erased. Despite being a boot that everyone wanted to try, the magic quickly faded once you had the boots in hand. The synthetic was incredibly unforgiving, and was going to be a recipe for blisters unless your foot was a perfect fit. The "Twist-and-go" stud got clogged with dirt after one play and wouldn't work, and was a bit of a wonky bit of tech in the first place. A great idea from afar, and something that certainly pushed the boundaries of the boot world of the time…but the execution was a bit lacking. Still…look how far we've come!
Mahmoud Abdel Moneim (Egypt)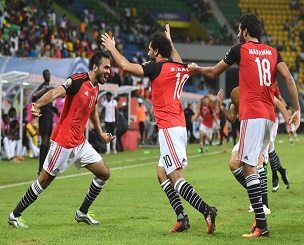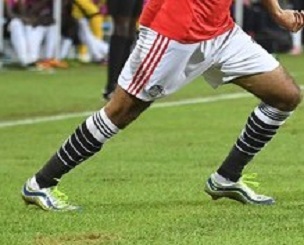 ---
A boot that absolutely flew off the shelves, but always gets a shot at the limelight when we see it on major European pitches: the R9 Vapor XV. I'm still not entirely sure why it's a Vapor XV, especially given how we haven't even made it past XI yet, but we'll forgive this number mix-up simply because of Nike taking full advantage of footy nostalgia…and, it doesn't hurt that we loved it. Nike would give this color set another lifeline through NikeID, but the two studs in the heel show that Moneim had to snag these quickly before they were all gone. We're still not entirely sure what it says that Nike offered a set color/pattern boot through NikeID (a boot customization service), but we'll get over it.
Pierre Emerick Aubameyang (Gabon)

---
So, let's just check the books…Nike has released two HyperVenoms in the last two weeks that are custom made for a player…boots that would probably fly off the shelves for collectors, fans, and enthusiasts alike…but they released them in a boot style that would be rendered obsolete within the month? The Rooney 250 is beautiful, but it's getting overshadowed by the HyperVenom III…the Aubameyang HyperVenom is gorgeous, but it's getting overshadowed by the HyperVenom III. Although Nike can save a little face by the BVB man's boots not being made a public release, it still would have made more sense to just update the colors onto the new boots. Oh well…
Riyad Mahrez (Algeria)

---
It's bright. It's loud. It's the newest boot around. After letting Puma and adidas run the show in 2017, Nike decided to start their assault on the new year with this beauty. It will be interesting to see if Mahrez is still sporting these for Leicester once the season is over (what would Mahrez/Vardy's value be this coming summer versus last summer…that would be a number worth seeing), but his boots will certainly be making a statement wherever he plies his trade. While the new HyperVenom might not lure you in with it's nuclear watermelon colors, the all FlyKnit upper will…
Adidas ACE 16+ PureControl
Mesut Ozil (Arsenal)

---
This is never a good sign. While we thought Ramsey wearing the limited MiUK One from New Balance was the spot to feature, Ozil opting for an out-of-date ACE+ averted our eyes. It's never good when your headliners aren't just leaping into your newest boot, and, after our testing of the new ACE 17+ Purecontrol, we're really curious to know what they don't like. The lockdown is improved, the fit is improved, and the collar is better…yet, Firmino opted for the 17.1, Alli took a few weeks to get switched over, and, now, Ozil has gone back to something a bit dated. The alarm bells probably aren't ringing for adidas yet, especially since the launch of Blue Blast will probably cover all this up, but getting Ozil in their newest toy has to be a high priority.
Concave Volt+
Jemma McCormick (Canberra)

---
Did you really think that the spotting would any anywhere else? McCormick knows how to pick them as she is sporting the new Concave Volt+, a speed boot that packs a wallop. A brand that's gone to great lengths to redefine how they're perceived, Concave looks set to make 2017 a standout year as they've updated the Volt, their storied Halo, and added in a new toy with the Aura. It also doesn't hurt to launch all these boots with predominantly black uppers and white accents…we'll be needing a dozen or so of each.
We hope that you were able to suffer through your Monday without the spotting, but we tried to make sure that it helped you get to hump day. It might have gotten the spotlight on a Tuesday, but it'll still give you that tender lovin' that we all need after a long Tuesday. Monday might get the worst rap, and Wednesday might get the odd nickname, but Tuesday's can be a real…tough day. Let us know in the comments if you missed us…if you even noticed…or if we did something wrong (we probably did). Spot on!