It's a brand spanking new year folks! Sorry that my picture searching and keyboard pounding needed a week off to enjoy some holidays, but we're back to continue spreading boot cheer to one and all! We don't care if you were naughty or nice, enjoyed 2016 or were happy to see it fade in the rear view, it's time to see what people chose to wear on their feet and make comments about it! the 3rd round of the FA Cup means spots abound for us to find, and another excuse to head down under to my new favorite league for spots. We hope that your year got off to a killer start and that we help you get through your Monday struggles. Let's get it on!
Bradley Wood (Lincoln City)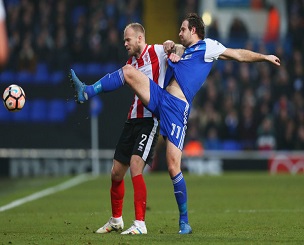 ---
The early rounds of the FA Cup are absolutely glorious in terms of serving up quality boot spots. Players below the top tier of soccer aren't usually bogged down by a sponsorship or capable of switching boots/colorways on a whim, but tend to choose boots based on what they like. Mr. Wood has chosen the oft-overlooked adidas Gloro 16.1, and in one of the colorways that I thought wouldn't end up on anybody's feet. The Lincoln City player is a fan of the iteration that took away the fold over tongue and continued offering itself up in a quality leather, and we have yet to meet up with a version of the Gloro that we wouldn't immediately toss in our boot bag. Not our favorite colorway, but kudos to Mr. Wood for choosing a winner.
Olivier Giroud (Arsenal)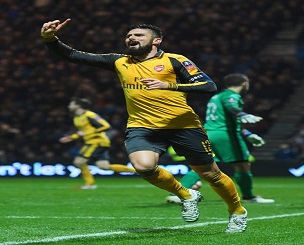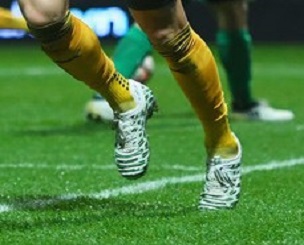 ---
If we rewound about six months back and walked up to any Arsenal fan with the words "Giroud is going to be a scoring machine for you this year," I'm fairly certain they would have laughed at us and asked if we had heard of a Chilean named Sanchez. Giroud is definitely the running face for the Puma evoPower with his current exploits, and the newest version of Puma's power boot is already starting off whispers about being a possible contender for BOTY in 2017. The evoPower has yet to make a big misstep (the 1.2 wasn't the best, but it was still impressive), and Puma is continuing to look like a brand whose wait to join the collar game was totally calculated and paid off exponentially. We can't wait to get our feet in a pair…
Marc Benduhn (Saxony)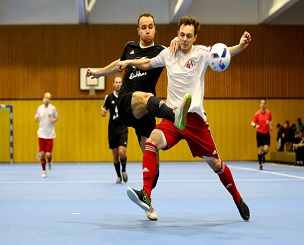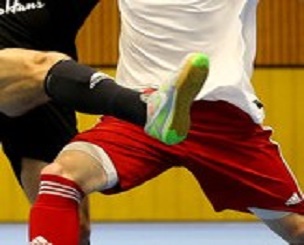 ---
The world of indoor soccer rarely gets a day in the sun (possibly because it's inside), but we finally found an excuse to stare at some quality indoor footwear. While we were tempted to point out some of the newer options out there on the market, this absolutely horrendous colorway of the original Nike Lunar Gato had to be shared. Almost an off-shoot of the Tiempo and long before the Tiempo Legend was an indoor option, the leather Gato was the beginning of what Nike has turned into an incredible lifestyle boot range. Can you believe the lifestyle gorgeousness we have today was spawned from these? Believe it…
Umbro Medusae
Steve Morison (Millwall)

---
The boot world is currently playing host to more quality second-tier brands than we've ever seen. While Umbro was once up there with the big boys, their current line-up feels truly ready to help them try and sneak back into the conversation. The Medusae, for us, might be the pick of the bunch with its incredibly supple leather forefoot and a build on the back half of the boot that makes the boot have an incredible lightweight feel. This colorway might also be our favorite that Umbro has released so far. With the Accuro-X, Velocita 3, Speciali, and the Medusae ready to charge into 2017, it feels like Umbro is ready to take on all comers.
Daniel Sturridge (Liverpool)

---
Daniel Sturridge might be one of the biggest enigmas in English soccer right now. Will Liverpool allow him to leave or will he find himself becoming integral to Liverpool's plans once again. It's still incredible to think that a piece that had such an impact in Liverpool's rise back from the depths is now struggling to get match time. Much like teammate Sadio Mane, Sturridge is sticking with a boot that he is comfortable inside. Once Nike gave us the old-school upper on the new-school Hypervenom, it's been a massive hit with anyone willing to give the boot a shot. It will be interesting to see, when another release meets with opposition about one aspect of the boot, if other brands are willing to make such a major change to a boot midstream.
Shawn Billam (Perth Glory)

---
Adidas recently decided to follow the path of the Swoosh and release boots in women's specific colorways, but the three stripes claim to have taken it a step farther by shaping the boot for women specifically. It also didn't hurt that I got to travel back to my happy hunting ground of the W-League in Australia to find this spot, but it didn't hurt that this colorway was fantastic. I cannot imagine living in a world where 98% of boot releases weren't really made for me, so it's great to see brands begin this journey, but I'm sure that they have a long way to go. I think it will be interesting to see which brand makes the first step into also releasing women's specific colorways into their lifestyle soccer shoes. Game on!
Chris Lines (Bristol Rovers)

---
The Predator SL line, from the adiPower through the Instinct SL, has always been a big personal favorite of mine. Each boot worked to find that blend of classic power with extremely lightweight natures, and the LZ SL's might have found that blend better than the other options. The colorway for this boot is also one of the most interesting that adidas ever released, with a rainbow of colors for the shooting elements placed on a blackout upper. Chris must have loved this boot for it to have lasted since the days of the second LZ version up through now. Good job Chris! We love our LZ SL's too!
Nike HyperVenom Phantom I
Tom Cairney (Fulham)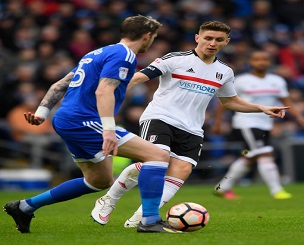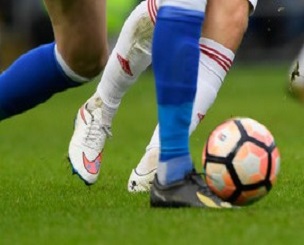 ---
The original HyperVenom will go down as a gem of a boot that was surprisingly divisive. The upper and striking surface of the boot made masses of fans find themselves with multiple pairs to stave off the eventual shredding that so many players experienced at the edge of the toebox, but there were a wealth of detractors that never found a happy home with the Hypervenom. In fact, it's amazing that Cairney's pair look so fantastic, given the storied durability problems with the original. For me, I really struggled wearing a pair of boots that had a skull and crossbones on the upper, but I was still a huge fan. Also, notice the black/gold Concave boot in the spot…not a bad way to end proceedings here.
We hope that this spotting hit the spot for you and that you take the time to peruse some of the other fantastic write-ups that we have on The Instep. Keep an eye out for a ridiculously fast paced 2017 from us here at The Instep HQ with a review for the ACE PureContol 17 on the docket, coverage for every new boot release, and an ever flowing array of opinions that Drew (for some reason) lets us post here. Comment below about this boot spotting, why The Instep is awesome, or why there's always that one guy at indoor footy that tries to slide tackle at some point.