As July comes crashing down and we can finally start to see the major European leagues heading straight towards us at breakneck speeds, there's nothing better to fix a bit of Monday blues than a mad dash through the bootspotting. The boots, the goals, the games, and the attempt to derive any actual knowledge from preseason…it's all the madness that helps us continue to be madly in love with this crazy game! So, let's pull up a screen, sip on our favorite beverage, and dive straight in to a heaping helping of spotting! Get in!
Chris Willock (Benfica)

---
Have I mentioned how much I enjoy the current Phantom colorway? While I would have personally opted for the version that is sans Dynamic Fit collar, Willock is enjoying one of the best FlyKnit creations to ever be crafted by the Swoosh. It's tough to imagine where Nike could go in the future with this boot (it is still a young release…so it will be a while)…it isn't like they could add more FlyKnit…could they? Although, to be fair, odd numbers haven't been the friend of the HyperVenom…
Theo Walcott (Arsenal)

---
Theo Walcott suddenly doesn't look like a pre-pubescent 12 year old. Maybe it's the haircut or actual muscle definition, but Walcott actually looks a little bit like a professional footballer. The early dawn of the new adidas colorways have started to trickle out onto major European pitches, and Walcott is already enjoying the blindingly bright upcoming version of the X. While past iterations of Walcott's boots have been heavily modified, his PureSpeed might look standard…but we bet there is something special going on under the hood. What are your thoughts on the new boots and the colorway? As a confirmed volt addict, I'm certainly a fan…
Mizuno Morelia Neo II
Manuel Scavone (Parma Calcio)

---
Mizuno has been/will be/is a brand that constantly brings boot nerds to their knees. Their standard boots are incredible, and yet they offer a level of quality ABOVE that with their MIJ line. Scavone is enjoying a boot that is still one of my absolute favorites from all my years of testing. The Neo is a ridiculous blend of lightweight and leather that some brands are still searching to craft, and Mizuno seems to make the magic happen with all of their leather silos!
Jeff Hendrick (Burnley)

---
As I mentioned with Walcott, we're starting to see the first wave of this new adidas colorway rolling out onto professional feet. The bright yellow X will certainly split opinion, but the newest Nemeziz is absolutely gorgeous. That aqua greenish blue color might look like a bit much if an entire boot was covered with it, but the stripes break up the boot and make it look fantastic. When the initial Nemeziz launched, it definitely took a bit of time to get used to the set-up, but we're very anxious to see how long adidas sticks to the striped set-up on the Nemeziz.
Ruben Neves (Wolverhampton)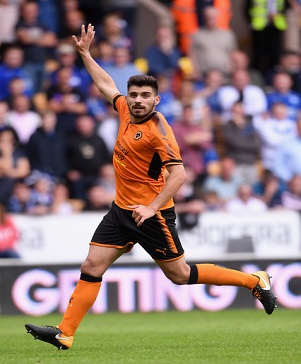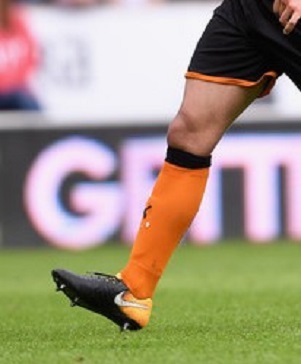 ---
If there was a bet about which boot would hold out the longest until it snagged some FlyKnit, the Tiempo certainly would have won. However, if anyone had been willing to bet that the Tiempo would have any part of it comprised of FlyKnit…that person would probably have won a considerable amount of money. Now that Nike has continued the FlyKnit rollout, we've really enjoyed our new Tiempo wheels and feel like we'd be willing to try FlyKnit mixed in with anything.
Puma One & Puma EvoPower Vigor Graphic
Josephine Henning and Anja Mittag (Germany)

---
Puma has always had a strong grip on teams coming from Germany, and it certainly looks like all their latest and greatest toys get a good walkout any time that the national women's team from Germany hits the field. The Puma One looks great with a clean white kit, and I'm a massive fan of the EvoPower Graphic. The EvoPower was already a big hit here at Instep HQ, so dressing it up in a boot befitting a power silo will always be a big win.
Anthony Martial (Manchester United)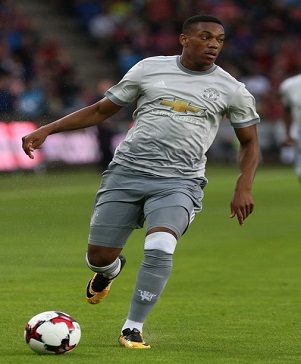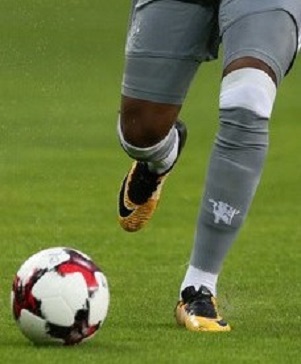 ---
While I've definitely warmed to the big NIKE callout on the instep of the newer versions of the Mercurial boots, they feel a bit like the odd duck in these new colorway packs. The HyperVenom is still riding high from a strong launch, the Obra still feels new, and the Tiempo is brand new…making the Mercurial almost feel old (it's not old). The other reason for this spot is simple: this United third kit is so grey that it's practically depressing. Brands might eventually realize that drab colors masking some type of homage to something that you'd need a microscope to see won't sell a kit. Let's truly hope that United can avoid wearing this kit or playing in a style this boring for the entirety of the season.
Lionel Messi (Barcelona)

---
The reason for this spot's inclusion is simple. Adidas just released the Messi specific version…yet Messi isn't wearing his specific version. Considering Neymar was wearing his new Nike boots, it seems odd that adidas didn't make sure that Messi was in his newest toys during his time here in the United States. Perhaps they're saving that for the beginning of the new season, but the Argentine would have sold a lot of boots if he'd been wearing his new kicks during the U.S. tour.
Leon Britton (Swansea)

---
Anybody that has been following the spotting for any amount of time has to know that I'm absolutely enthralled by people still holding on to their old X 15.1…and, surprisingly, almost always in this colorway. There's not much more I can write about my curiosity…so…WHY? Explain it to me!!!
Parting is such sweet sorrow! Let's us know which spots we nailed, which spots we missed, which spots magically appeared on other websites only a few short hours after they appeared here! We hope that this helps your Monday be a bit better, and we can't wait to see you guys next week!