We're BACK! I apologize for the slightly lengthy layoff from our spotting! However, we've gotten together some great spottings to get us right back on track. After a wonderfully relaxing Father's Day and some much deserved R&R to start the summer, it's time to see what boots got our attention and what boots deserved to be showcased on our spotting. Sit back, relax, try to forget that it's Monday, and enjoy The Instep's Boot Spotting (patent pending). Let's go!
Gary Medel (Chile)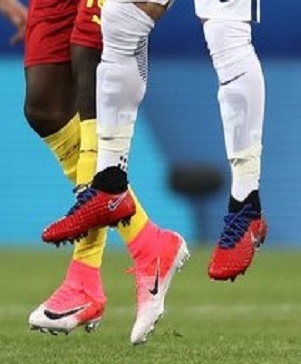 ---
Nike has continued giving out NikeID customs to match up with certain national teams and give them a truly inspired colorway to sport on international match days. Chile had a wealth on display with Sanchez sporting a custom SuperFly, Vidal showcasing the Obra II, and Medel seems to also have an affinity for one of Nike's FlyKnit marvels. It's always been a bit of a conundrum for the American brand on how much they should showcase their customization service and still balance colorways that are available to the public…will this signal a bigger push for NikeID, or is this simply a short series from the Swoosh? Either way, we like the end products that we're seeing.
Romero (Corinthians)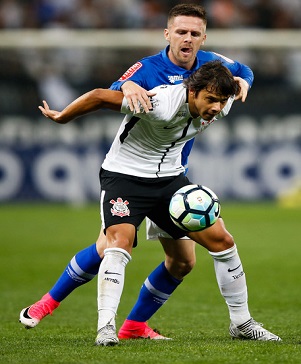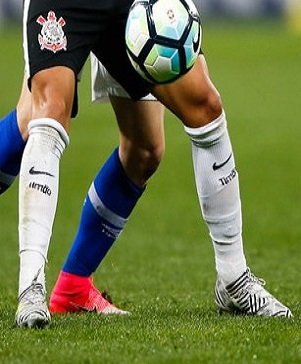 ---
The Adidas Nemeziz is an extremely intriguing proposition for the future of adidas. The Messi signature boot series never quite made the inroads that adidas probably wanted, but the Nemeziz seems like it has a much broader appeal and has gotten an impressive start. Adidas seems to be trying to make laces a thing of the past, but I have serious doubts that the three stripes will ever completely abandon laces. Romero has opted for the laced version of the Nemeziz, and many are already singing the praises of the 17.1. The boot will certainly have the opportunity to steal the headlines over the summer, especially if Nike doesn't update any of its silos until after the summer…but, though Nike might not be updating, there is one major brand that just dropped a major update…
Joseph Onda (Cameroon)

---
If you have fallen in love with the evoSpeed or evoTouch from Puma, then you might be walking into this week wondering what you'll need to do for your future boot. In a rather shocking move, Puma has ended those two silos in favor of the Puma ONE. We have so many questions, and we can't wait to see what the boot has on offer. Will Puma offer an SL version? Will Puma stick with the two silo formula for a while? Onda has slipped into the new boot, and we can't wait to see how many other professionals head for the collared offering from Puma. If the ONE can sit alongside the incredibly impressive evoPower Vigor, then Puma will have an impressive lineup for the upcoming season.
Cristiano Ronaldo (Portugal)

---
While those of us that are boot fanatics would think that his custom Portugal themed Nike boots would be the biggest headline for Ronaldo this week, some shock waves in the football community overshadowed his new kicks. Rumored to be looking to depart Madrid this summer, it's anyone's guess where Ronaldo may end up. If he goes back to England, it's tough for me to see him anywhere besides United…if he stays in the rest of Europe, PSG might be the only club with the wallet to land the Portuguese maestro. It's everyone's favorite rumor from years past…and we can't wait to see how it ends. On the boot front, we think there's no way Nike doesn't find some way to cash in on this boot…right?
Luan (Gremio)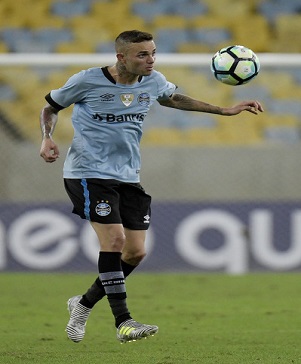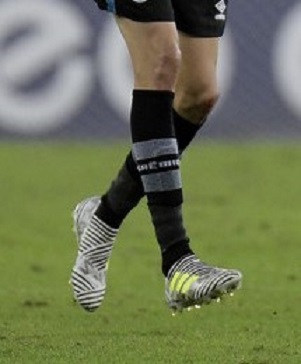 ---
The Pure boots from adidas have all been impressive in their own right. However, they all offer a feel that can only be appreciated after a long time on the pitch…not just slipping them on in your local boot shop. The Nemeziz is no different. With an impressive fit right out of the box, it takes a proper run out to get to see how adidas has found a second way to present a laceless boot that might stand above the other members of the three stripes. Is it only a matter of time before the other major brands take a shot at a boot that is sans laces? Nike got everyone to follow them down the collared route…it would certainly show that adidas is helping lead the pack to new heights if other brands join the laceless fray.
Scott Pendlebury (Collingwood Magpies (Rugby))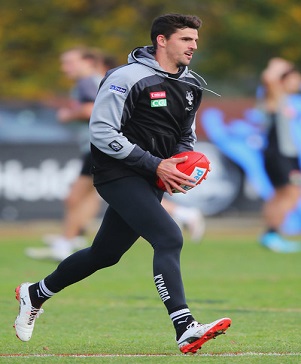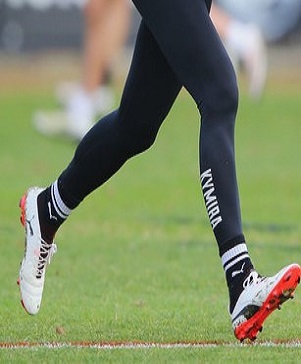 ---
Unlike products for some sports, soccer boots have a much greater appeal within the world of sport. Despite only being recently launched, the Puma ONE is already showing up on rugby pitches across the globe. With the comfort of evoKnit providing the collar and Puma's incredible record with leather on boots gone by, we have no doubt that this boot is going to be a winner. It's really just a matter of seeing if Puma has really moved past all the different versions of evoSpeed that were once on the market. What's the bet that we'll see and SL ONE before too long? Surely they wouldn't give up the crown of having the lightest boot on the market so easily…
Can Karatas (Bayern Muenchen Juniors)

---
Although the 17+ PureSpeed is now the face of the X silo, we couldn't miss an opportunity to look back one of our favorite colorways of the X16. The Cardiff Final special edition, along with the Cardiff Final match ball, shows that we're never against blending some of our favorite nerd loves. Brands should have known that putting a fearsome dragon on some footy products would have a fairly broad appeal. Maybe we'll see boot that take this type of combination to another level in the future. It doesn't seem like too long ago that there were quite a few adidas boots with animals on them…anybody remember those?
We hope that this spotting gets you through the week and helps ease your Monday woes. We hope that you had a Father's day to remember, and that you're just as excite about the prospect of some quality footy this summer. Plus, who doesn't love playing the beautiful game in ridiculously high temperatures! Game on!