After a crazy weekend of footy, the craziest thing to imagine is that it's only going to get crazier from here. Sure, Bayern finished their yearly stroll, but Spain is coming down to the wire, England is ensuring that survival and Champions League qualification will end in a mad dash, and there's a league happening somewhere with your name on it. If you can't find some soccer that gets the blood pumping over the next month, then you aren't looking at all! Still, that's not what we're here for…let's get to the spottings and see what the players were sporting as they took part in some epic weekend clashes. Game on!
Dom Dwyer (Sporting KC)

---
This spot is borne out of a rather humorous conspiracy theory we have here at Instep HQ. Mr. Dwyer was once an avid adidas player, and would often praise them on various forms of social media (big F50 and early X iteration fan)…however, now that Dom has tied down the extremely talented Sydney Leroux (a big-time Nike athlete for the USWNT), he seems to have made the switch to the Swoosh. Perhaps we've got a professional version of "happy wife, happy life," happening in Kansas City…? Believe us, that saying is worth cross-stitching all over any married couple's house, so it wouldn't surprise us a bit if Leroux is 99.9% of Dwyer's recent brand allegiance switch. Thoughts from the outside world?
George Francomb (AFC Wimbledon)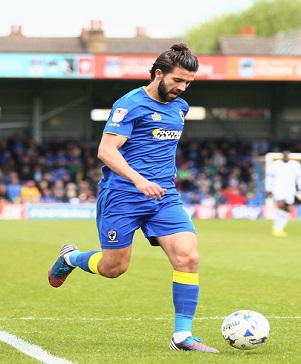 ---
It's still odd calling the Lethal Zones a "Predator" release. However, it certainly showed just how much stuff you could put on a boot's upper and still have it be quite comfortable and functional. Francomb still has the launch LZ colorway, and we'd be tough to think if what's on the market today that would be an easy transition for him. There aren't really any synthetics as thick as the LZ was, no boot with as much tech across the upper as the LZ had, and definitely nothing with a similar style that carried as powerful a moniker as a Predator…maybe hand him a Magista II and see how he gets on? If he doesn't like that, maybe the Umbro Accuro X? No matter what, top spot from Francomb.
Francesco Totti (Roma)

---
This whole image is a piece of art. The ruler of Rome wearing one of the most beautiful kits we've seen in a long time, and a pair of boots worthy of such a player shining on his feet. If you were lucky enough to get a pair of the Totti Tiempo (has Nike released a dud for their limited Tiempos yet? We think not…), then you have truly obtained a fantastic piece of the game. The player, once again, has gotten a larger tongue than what we see on the standard release, with the boot fanatics of the world left wondering how long we'll have to wait before we get a tribute boot that is truly built to the player's specifications. No matter the qualms we have with minor tweaks, these boots will live long in our minds, as Totti will in the hearts of Roma's fans. Bellissimo.
Olivier Giroud (Arsenal)

---
A derby to forget for Giroud and Arsenal as they certainly feel like the outside chance in a top four race that only continues to add intrigue and drama. However, no matter the result, Giroud's boots are show-stoppers that deserve the spotlight and would be welcome in any Champions League fixture. The iconic Arsenal cannon lends itself to a boot in a way that other club crests certainly cannot, and the red/white combo reminds us of the amazing St. George collection from Umbro several years ago (a big-time personal favorite). While Giroud might not have found the back of the net, these boots will definitely be finding the bottom of people's shopping carts. Will Giroud only give these the one appearance, or let them grace the pitch again? We're certainly hoping this isn't the last we've seen of them…
Munich Mundial 210216
Gemma Gili (Barcelona)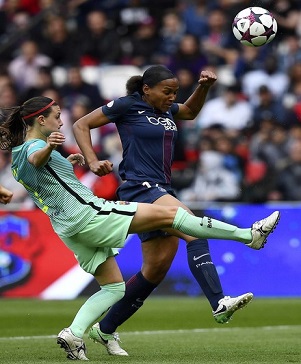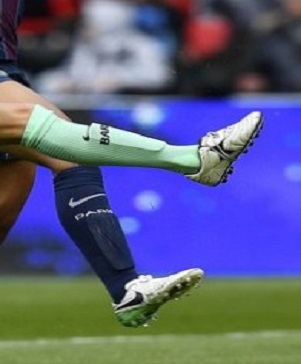 ---
As the women's game continues to grow in a wealth of ways, we continue to notice that the ladies of the world's game might give us better spots than their male counterparts! Outside of our intense desire for the women's version of the Champions League ball (come on adidas!), Gili is rocking these Munich boots in a world absolutely dominated by adidas and Nike. A brand known more for their indoor and lifestyle options, we have no doubt that these leather boots offer a premium feel that any Barcelona player would demand. If you're on the hunt for some seriously incredible boots on display, you don't need to look any farther than the NWSL and other women's leagues in the world. These ladies know how to put an outfit together!
Julieta Acosta (Mexico U16)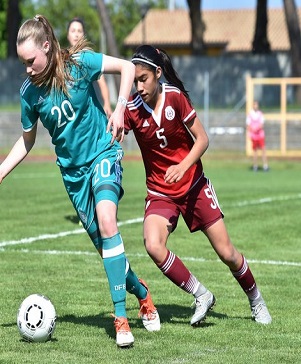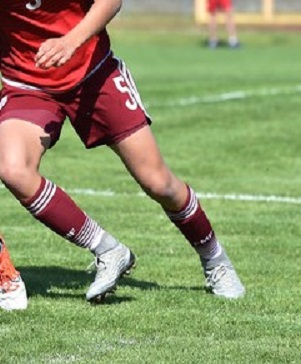 ---
Nike Mercurial Vapor XI CR7
Nicole Soto (Mexico U16)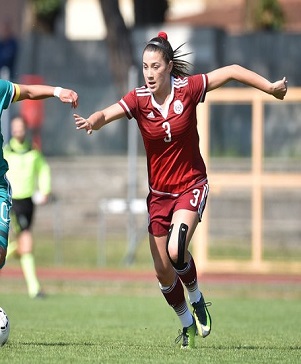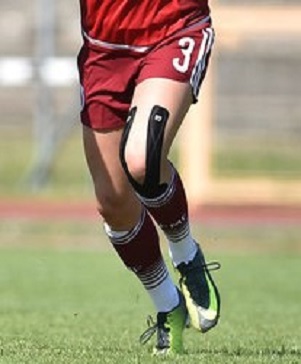 ---
Fatima Beltram (Mexico U16)

---
Ok, so…we might have to root for this group of Mexican ladies as they work their way up the international ladder so that they can showcase some sweet boots when they make it into the WWC. Acosta has made a great choice with the heritage Obra II (a boot that has gotten a criminally small amount of pitch time), Soto is enjoying the CR7 Discovery in Vapor form (if it's possible for a Nike boot to be underrated…), and Beltram opted for the CR7 Discovery in SuperFly glory. Do we even need to mention that there was another CR7 Discovery being sported on the Mexico U16 team? I think it's safe to say that Ronaldo might be able to count a fair few of the Mexican U16 team as fans. We tried to narrow it down to one spot…but we finally decided to just include three!
That wraps up this week's spotting! Puma can always give us a bit of Derby Fever, Nike can drop a signature model anytime, and adidas will never ever ever ever ever NOT be able to slap something with the Predator tag and see us flock in droves. Which of our spots did you enjoy this week? Which spots needed to be included that we missed, and maybe drop a little love down in the comments for us…we know that one site that will probably steal most of our spots won't do it, so it's up to you! 😉