The Lane? It's closed. The Devils? Dreaming of Europa. The Blues? Celebrating. So many questions that are asked at the beginning of every season have been answered, and all with quite a few fixtures left on the docket! Still, that's not why you've stumbled onto a spotting to heal your Monday ails…you're here for the boots! So, let's all quietly wonder how disappointing it would be for the Premier League to possibly have five entrants into the Champions League and have zero semi-finalists…crushing, right? DON'T CARE, CUZ IT'S SPOTTING TIME!!!
Tom Cairney (Fulham)

---
Tom Cairney is no stranger to rocking the original HyperVenom, but Fulham is knocking on the Premier League door…so the window for Cairney to be enjoying old school Nike's might be running out. IF Fulham finds their way back in the upper tier of English soccer, then it would be very interesting to see the Swoosh let a player continue being out on the pitch in a boot that is two iterations too old. It's been a long time since the original colorway for the HyperVenom has even crossed our minds, but that boot holds some great memories for any boot fan. We've certainly enjoyed Cairney's fondness for the purveyor of NikeSkin…and we wonder if he is willing to give the third HyperVenom a shot. If he goes low-cut, he won't regret it.
Marco Reus (Borussia Dortmund)

---
The brands that don't have the luxury of Lionel Messi and CR7 headlining their companies seem to be bouncing all over the place with player sponsorships. While most of the "Derby Fever" alums can still be found within the Puma employ, Reus felt like the future heir to a large piece of the Puma throne. However, after recent injury setbacks (and, perhaps, the fact that the German international still is with BVB), Reus doesn't quite feel like a priority for the Big Cat, at least at the moment. Otherwise, Reus certainly wouldn't still be running around in the original colorway for the newest evoSpeed…perhaps waiting on a custom colorway or personalized "Derby Fever" boot before making the switch? Hit us up Puma…you know the number…
Jan Vertonghen (Tottenham)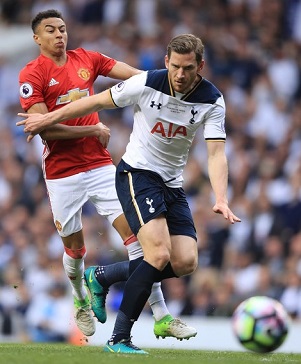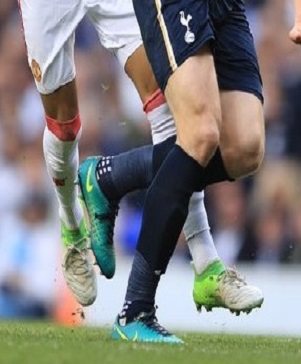 ---
White Hart Lane and Tottenham couldn't have envisioned a better fixture to provide a send-off for their beloved locale…however, it felt like Manchester United chose not to show up. While the scoreline might have suggested a close encounter, Tottenham showcased the firepower that has propelled them to the second spot in the Premier League table. I have to admit, I've spent two full seasons convinced that they're punching well above their weight…might be time to reconsider that way of thinking. Either way, Tottenham does have two players that seem rather fond of the original style of Opus II (Verntonghen and Dier)…it seems odd, especially given the recent upper update and the simple idea that they're now a few colorways behind. If it ain't broke…
Robinho (Atletico MG)

---
Robinho will always be a big memory of when I truly started to dive deep into the beautiful game. So many massive flashes of brilliance, a transfer map that looked like somebody threw darts at a spinning globe, and a key asset for anyone that used Brazil in any FIFA game from '04 to '08. Now, the attacker is enjoying his soccer in Brazil, and it looks like Nike hasn't updated his contract. It's tough to imagine any Brazilian player wearing blackout boots for too long…still, Robinho isn't quite the commodity that he once was…we wonder if the Swoosh will answer the call of the blackout. If they don't, the SF V is quite stunning like that…agreed?
MESSI 15.1 & X 15.1
Maxwel Cornet (Lyon) & Amin Younes (Ajax)

---
Sometimes, a picture just gives us the perfect recipe for the spotting. Cornet seems to have a fondness for a boot that was only successful because of the player that was wearing it. The 15.1 was the weakest of the original revolution, but it definitely enjoyed some fantastic colorways and intriguing moments. With Younes, there seems to be some deep (deep (DEEP)) connection with this colorway of the 15.1 X. Whether leather or synthetic, these boots still get some serious playtime across every major European pitch where they keep the lights turned on. The three stripes definitely started something when they turned to X, ACE, and MESSI…it's fun to know that we've been a part of something since the beginning, although, to be fair, I definitely thought that the "revolution" would already be forgotten. Oh well…
Stefano Okaka (Watford)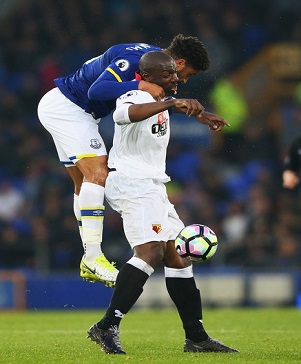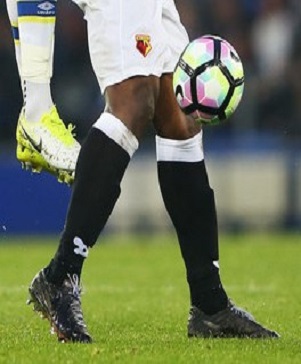 ---
It's odd to see so many players blacking out their boots before a long layoff in the summer. I don't think that Nike or adidas is really going to be rushing to sign players while they aren't a major presence on people's televisions, phones, or computers…so you'd think that players would stay calm until their respective seasons start back up again. Okaka is hoping to get somebody's attention before the Premier League closes up shop for the summer…considering Watford's ability to stay up this season, it will certainly make him more attractive to a potential suitor. Would you sign up the Watford player?
Mark Cullen (Blackpool)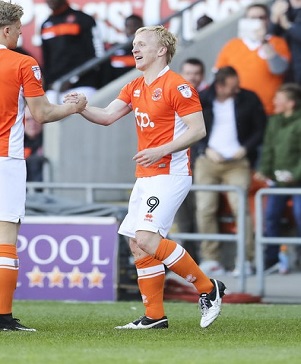 ---
The Nike Premier? I already have a soft spot for them. Factor in the special editions that they ran on the Premier, and you have the recipe for some serious wishlist material. Cullen obviously shares my affinity for the boot, but I didn't realize how fantastic those boots would look on the pitch. The Tiempo that it was crafted in memory of is a classic that will always make me think of Pirlo, and the Motion Blur pack only made me miss this colorway all the more (the white/green of the current Tiempo is a poor imitation). If somebody has a spare pair of these sitting around, I have the perfect spot for them to receive all the tlc that they deserve.
Adidas ACE 17.1 Unreleased
Junior Alonso (Lille)

---
Our apologies for the poor photos, but it seems that Alonso was an afterthought as Monaco ran all over him and his team, meaning Alonso didn't have his sweet boots in any very flattering photos. Alonso is sporting an upcoming ACE colorway, and we just had to include it. From what we can tell, it looks like adidas is going to be giving us a set of boots that are heavy on the black, white, and bright yellow. It will be interesting to see how similar these boots look to the current Turbocharge leather X, but with slight color variations. It's certainly a clean looking boot, and I have no doubt that it will fly off the shelves…much like Alonso's defense when faced with the might of Monaco's attack.
With the seasons, tournaments, and leagues all closing down within the next few weeks…it feels like there's more resolved issues in most of the leagues than usual. Sure, Liverpool still has to choke away top four so that Arsenal can still feel like the season wasn't a mess of unfulfilled promise, but relegation has been assured in most leagues, champions have already been crowned…a weekend that is upcoming that is typically filled with so much on the line feels…well…it might have lost a bit of its charm. Still, no matter how everything pans out, we'll be here with a healthy portion of boots to start your week off right…and, hey, if you don't like seeing them here, somebody else will probably steal all the good ones for their own site. Until next time!