Hands up for anyone and everyone that absolutely despises an international break! Still, I'm sure that there are quite a few folks out there that are excited that their country is now qualified for Russia 2018. We got to see the Telstar '18 arrive on the scene, Spain show that they're always capable of producing a mauling, and that international fixtures better have some WC qualifying drama in order to intrigue us OR they should just be canceled full stop. So, sit back, strap in, and dive into the fantastical world of boots, boots, and more boots!
Nike Magista Opus II
Christian Eriksen (Denmark)

---
Although there really isn't enough space to discuss how far down the pecking order the Opus II sits for me personally, I had to point out how terribly Nike's ICE boots go with the Denmark home kit. One of the main reasons I included it in this week's spotting is that the other looks we've seen from the FIRE/ICE line seems to look great with certain kits…but the danger of going with such stark colors with little else added to the uppers means that some kits just are not going to mesh. Eriksen still doesn't seem right in the Opus…but we'll leave that for another day.
Adidas ACE 17.1
Phil Jones (England)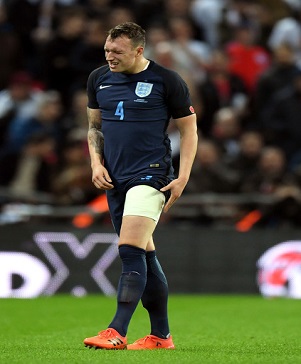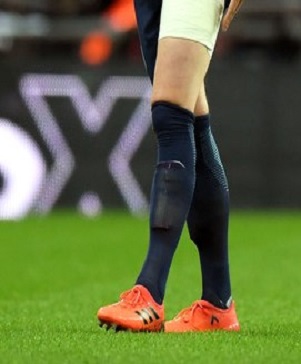 ---
Phil Jones could single-handedly win England the World Cup, and I would probably still see him as a bumbling klutz of a defender. It is truly amazing that he has made himself such an integral part of his club and country, and he seems like he truly loves the game (as he is constantly fighting through injury to get on the pitch)…but he will never make much sense to me. Still, Jones is a defender that has made the jump to the newer adidas technology while other defenders have been fairly vocal about how little they enjoy newer adidas boots for defenders…maybe he's on to something there…
Puma evoSpeed 17 SL
Bartosz Bereszynski (Poland)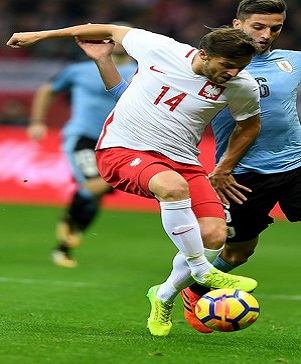 ---
There will never be a time where a surviving evoSpeed SL won't crack into the spotting. A boot that has divided opinion to the absolute maximum, even those of us that love the silo can't say that the boot would be something that lasts a player for several seasons. So, with the evoSpeed SL being dead for several months at this point, it is amazing that any version of the SL is still actually zipping about pitches anywhere in the world. It would have been a fun competition to fore players to use the SL, but attempt to make their pair last the longest…that would have been humorous…
Nike HyperVenom Phantom III
James Henry (Oxford United)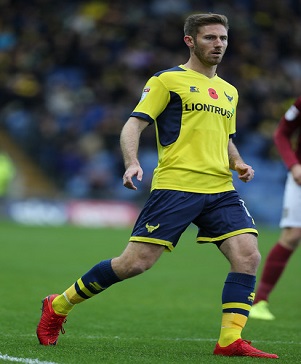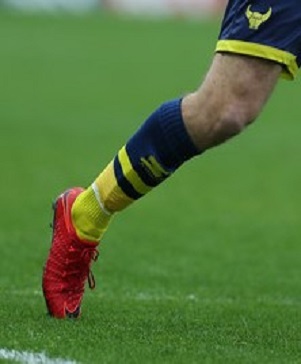 ---
While the ICE version of Nike's newest boot makes me think that there were some extra pairs of the most recent women's colorways sitting around, the FIRE option from Nike seems to be quite the winner. Unless there's a kit that makes this look like someone is hunting an early Christmas, I think it will be tough to make this boot look bad. It has also been amazing to see professionals heading towards the non-DF version as I still think that the Venom might have (accidentally) proven that the collar is a bit of a gimmick.
Puma evoPower Vigor
Olivier Giroud (France)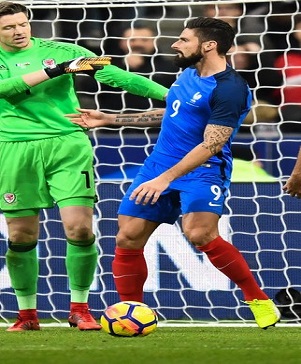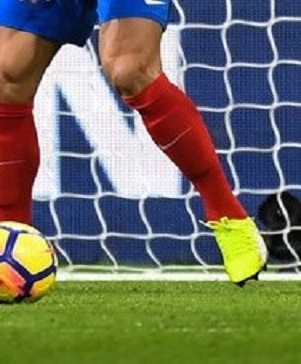 ---
The Vigor seems poised to end the year as one of the best boots we have on the market. It also, as Puma boots seem to find themselves, is vastly underrated. No matter how many times Giroud seems to remind us that he is, in fact, a rather talented professional player, we never cease to need reminding. It feels similar with Puma's evoPower silo…no matter how many times the boot wows us, it keeps getting lost in the shuffle. There are rumors that the evoPower might even shuffle off this mortal coil…and we will be the first to wipe a tear from our eyes.
Nike Mercurial Vapor X
Yasir Alshahrani (Saudi Arabia)

---
The purple sheen of this particular Vapor has always felt like an homage to Vapors gone by. That slight purple (without going full purple dinosaur) along with a slight shimmer to the upper…it seems like we've gotten to enjoy some version of that for nearly every Vapor version. I don't know if the current Vapor really lends itself to this type of color, but Nike has already given purple a bit of shot with the XI…so I doubt we will see it again before this Vapor folds into a newer version.
adidas X 17.1
Thomas Meunier (Belgium)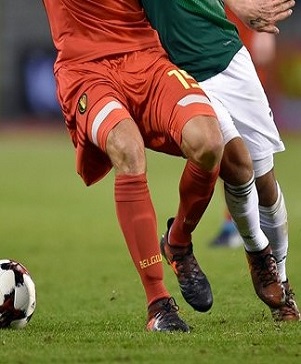 ---
As adidas gears up for a World Cup year, it's anybody's guess what boots will get the axe in 2018 and what toys from the three stripes will get an upgrade. Considering their "yearly" labeling of their boots, we feel fairly confident that there are many updates in store over the next several months. Still, in the midst of all this, every single one of us here at Instep HQ cannot understand why players continue to choose the standard X over the vastly superior X+. One thing we do hope for the next iteration of the X, is that the uppers are a bit more similar than the current versions.
Nike HypperVenom Phantom III
Josh Lambo (Jacksonville Jaguars)

---
If you haven't had a chance to see the video of this kicker for the Jaguars doing an incredible knee slide after hitting a game winning field goal, then you must head over to YouTube yourself and check it out this very second. Then, you'll realize that the fields for professional footy players are built a bit differently than what the NFL enjoys…let's just say that Lambo doesn't quite glide the way that our favorite players do when they celebrate a goal. Still, Lambo might be enjoying one of the most updated boots that we've seen on a professional kicker for quite some time. Considering the Venom III has only been available for a short while, it stands to reason that Lambo has made light of, what at least appears to be, one of the cardinal rules for a kicker…and that is changing boots in your career. Still…it worked for Lambo on Sunday!
I hope that everyone enjoyed this week's spotting! I do apologize that some of the pictures are a bit blurrier than usual, but I absolutely must blame the international break as I tried to make a nice bit of lemonade out of some really low quality lemons. Perhaps this will make your Monday slightly less horrendous, or it might help if I simply mention that the international break is almost over…? No matter what, please enjoy these pics and the simple fact that it allowed me to get through several 30 for 30 films that were stored in the DVR. Which spots did you hate, which spots did you like, and why do I feel the need to defend Miss Congeniality as the glorious masterpiece that it is?