Boots, boots, boots! While a bit of a system hiccup kept us from being ready first thing on Monday morning, we're still here trying to bring a little bit of footy boot warmth to your week! Zoom down to Australia for some classics, stop in some international action for new and old-school boots, and just let your eyes blur to see the 3D image that we hide in each post (one of those three things isn't actually in this post). Have a fantastic week, and get it started off right with some boot spotting!
Nike Mercurial SuperFly CR7 Chapter 3
James McClean (Ireland)

---
If there's any professional footballer whose collection would make most of us drool, it would certainly be Mr. McClean's. We aren't quite sure how far back his stash of Nike Mercurial boots would go, but we know that he snags every new version. Does McClean care that these boots are the newest feature in the Ronaldo storyline? Probably not…it's all about being the latest and greatest Mercurial. Perhaps the Irish international will one day let us get a peek into his horde of Vapors and SuperFly boots. Until then, we'll just continue to salute a player who wears what they want instead of what they are told to wear.
Under Armour Spotlight
Memphis Depay (Netherlands)

---
Puma goes camo whenever they launch a new boot or silo. Nike chose to put a different style of camo on each of their particular silos. Under Armour decided to join the fray, and give the ClutchFit and Spotlight a fantastic camo look. With Depay being the face of the Spotlight, Under Armour will hope that he gets a few more opportunities to shine like he did for the Netherlands at the weekend. If you can snag a brace on international duty, it would seem likely that you could be successful in the Premier League…but, what do we know. Best of luck Memphis!
Adidas AdiPure 11Pro II
Nabil Bentaleb (Algeria)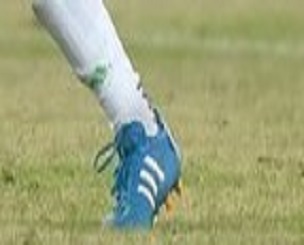 ---
The 11Pro was a boot silo that I disparaged mightily when it first arrived. However, after giving the boot a fair chance, it became one of my favorite boots that flew under the radar. Bentaleb might not be given the focus that Toni Kroos has been getting for continuing to wear his 11Pro's, but he certainly is sticking with the boots that he enjoys. Although we were made to think that the current revolution didn't have room for a heritage silo, anyone that has found their way into the Gloro or is still clinging longingly to their Copa, it seems the three stripes will never forsake a classic leather option.
Mizuno Morelia Neo
Hlompho Kekana (South Africa)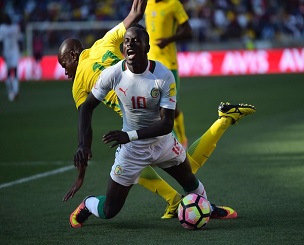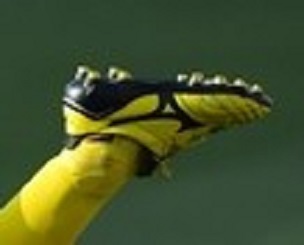 ---
We'll never turn away a chance to talk about the Morelia Neo. Add in that the South African kit works a treat with the Mizuno colorway, and you've got yourself a serious winner on the feet of Kekana. While Sadio Mane might not look like he's enjoying his encounter with these boots, we think that he just hasn't given them a good look. Of course, it's not like Mane seems to really care…he's been in the launch Nike Vapor XI colorway since it launched. The buttery waters of the Neo would be a great stop for the Liverpool attacker…
Adidas AdiZero F50
Tarek Hamed (Egypt)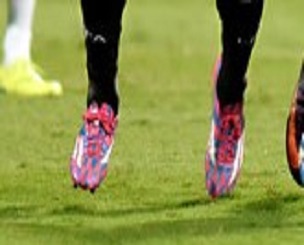 ---
This boot colorway has always been an odd one for us. Blending the pink and the blue just never felt like a winning combination, but there was no doubt that it stood out on the pitch. Hamed's F50 is a little worse for wear, but it still pops. Adidas hasn't shied away from outrageous colorways since the death of the F50, and we're sure that they won't stop any time soon. Although it feels like only a matter of time before adidas reaches back for a relaunch of the Predator, would a non-99 gram F50 have a big enough following to resurrect it? It would be interesting to see…quite interesting…
Puma EvoTouch Pro & Puma EvoSpeed
Rosie Sutton (Perth Glory) and Summer O'Brien (Brisbane Roar)

---
This weekend showed us that the A-League doesn't hold a lock on the best spots down under. The Australian W-League has some fantastic boots on show, and we've found a few. Our first look is a handful of Puma releases, containing the Puma evoSpeed and the gorgeous evoTouch Pro. While we weren't a fan of the Halloween inspired evoTouch Pro when it launched, these look amazing out on the pitch. Perhaps we judged a bit too soon…or, perhaps we just haven't gotten enough of the evoTouch out on major pitches! It's such an amazing boot, but we think that its growth has been stunted a bit. Give it a chance!
Adidas Gloro 15.1
Marianna Tabain (City FC)

---
The pick of the bunch for this week has to be this glorious Gloro 15.1. A red tongue with the elastic band would have been enough to win us over, but there appears to be a silver heel counter on this particular boot. Considering that adidas didn't release a Gloro that fits those exact specifications, we think that Tabain has certainly given her boot some personalized customization. If you haven't worn the Gloro up to this point, then you're definitely missing out on the most underrated boot within the adidas stable.
Nike SuperFly V Custom and Adidas LZ II
Marc Vales and Max Llovera (Andoras)

---
Andoras isn't a country that leaps to the forefront of your mind when you're discussing footballing powerhouses. Still, they certainly know to leave the rug alone if it ties the whole room together. Vales is rocking a very red SuperFly ID that definitely stands out, and Llovera is enjoying the adidas Predator Lethal Zones II. Where the new SuperFly silos that Nike brought around have all been well received, the LZ certainly hasn't received the same warm reception. The LZ II might have even snagged more criticism than the original…or, perhaps, it's merely because of how low the expectations were for the three stripes at the time. No matter how you felt about them, it's always fun to see them make another appearance on the biggest stages.
Stay tuned to see scenes from next week's episode of The Walking Dead aka Sunderland's hopes of staying in the Premier League this season. Until next week, thanks again for finding the spare five minutes to see what we found on our journeys around the globe (via the wondrous interwebs). Leave a comment telling us what we did right, wrong, or if there's any way that AMC can kill off Negen in a way that we feel gives us true closure.