Ladies and gentlemen, it's about time to sit back and get ready to eat more than we probably should, and convince your non-footy loving relatives to burn off the extra calories with some short-sided fun or maybe even some soccer golf. Even if that doesn't cut it, you can look around and realize that nearly every major European league is going to be a super intriguing watch. Bayern isn't manhandling Germany the way they normally do, Chelsea now sits atop the Premier League, former Italian giants are showing flickers of making Serie A competitive, and Spain might still be a three-horse race, but it's still a blast to watch. Until we get another round of matches at the weekend, get your fill of the turkey and a glorious spotting. Dig in!
Nike Mercurial SuperFly ID Heritage
Leandro (Coritiba)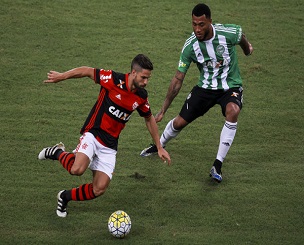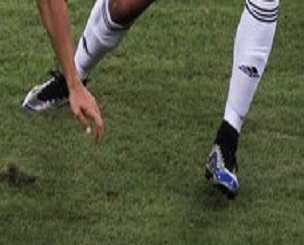 ---
Let's start off with the only spot that we snagged from the Western hemisphere. Down in Brazil, we found Leandro rocking a pair of Ronaldo-inspired Nike Mercurial SuperFly. Considering the source material, it should come as no surprise that these boots are getting pitch time down in Brazil's professional ranks. Although it's odd that Nike would give this boot a run on Nike ID without letting us truly shift the colors around, we don't think that those players that have snagged a pair would complain too much. An iconic boot, an iconic history, and an iconic goal-scorer all attached to your feet with a simple colorway. We're certainly fans, but we do wonder what the template would look like with some different colors…just a thought.
Puma evoSpeed 1.5 Derby Fever
Antoine Griezmann (Atletico Madrid)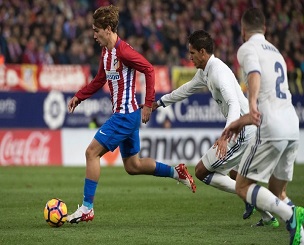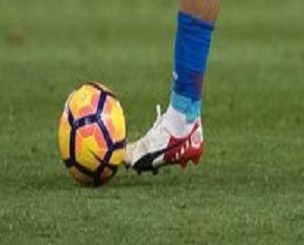 ---
There had to be a collective sigh of relief over at Puma HQ this weekend when their second "Derby Fever" boot finally got to step onto the pitch. With Cazorla's North London Derby boots never even making the sub's bench, Griezmann's evoSPEED boots were looking to make a statement for the second stage of the eight part Puma series. Sadly, despite looking fantastic with the Atletico kit and on pitch, the performance won't be what Puma envisioned for one of their best. Constantly hassled by a defense that constantly made use of their size advantage and playing to recover from a CR7 hat-trick…Atletico will not look fondly on this result. Hopefully the big cat's next "Derby Fever" boot will have better luck…too bad they didn't throw something out over in the Bayern/Dortmund match…if only Reus wasn't injured…
Adidas ACE 17.1
Javi Garcia (Zenit St. Petersburg)

---
Just trust us, in all that craziness in the first picture, that is one Javi Garcia. While we didn't think exile in the Russian tundra was still a thing, Garcia might think that England sounds quite nice this time of year. However, it's not Garcia's chilly winter wonderland experience that we want to talk about here…it's the unreleased Adidas ACE 17.1 that seems to have gotten a run-out before it was supposed to. We fully expect adidas and their upcoming launches to litter future spots, so we went a bit Nike heavy on this one, but we couldn't leave this out. We are all anxiously awaiting to see what the next version of the ACE holds, especially as it feels like almost all of the adidas players have already been spotted wearing a pair! However, we feel totally safe in saying that, by launching a new silo update in a colorway that screams "PREDATOR!!!!," this might be the safest thing adidas has done in years. Excuse us while we line up a few for ourselves…
Nike Mercurial Vapor XI
Eden Hazard (Chelsea)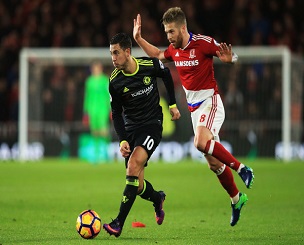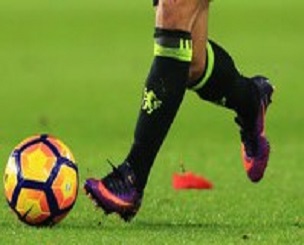 ---
Although I had every intention of including Negredo's New Balance Furon 2.0's from this match, Hazard truly has become the measuring stick that shows where Chelsea can go and what they can obtain. Remember when he looked completely disinterested? Yeah, that was the Chelsea that teams liked playing against. This new blue behemoth won't be looking to relinquish their newly obtained spot atop the table. Conte has to be loving that his team doesn't have to worry about anything other than the league, but this turnaround still feels like it came out of left field. Still, Chelsea has stopped leaking goals at the back and they aren't depending solely on Hazard and Willian to score them…look out folks….and Drew, this just isn't fair.
Nike Mercurial Vapor XI Tech Craft 2.0
Clayton Donaldson (Birmingham City)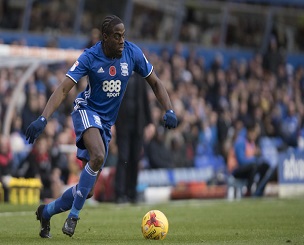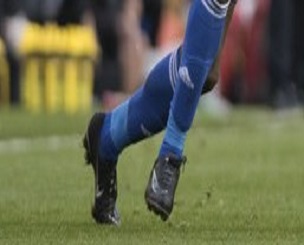 ---
How amazing does the new Tech Craft pack look? Can we just get this colorway set as a standard release for every boot, from every brand, from here on out? Donaldson had been enjoying life in the black/pink original Tech Craft Vapor (the Vapor X), and felt that it was time to upgrade his footwear. Considering how little on-pitch support the Tech Craft pack will be getting, it's great to see it sneak on the pitch somewhere. We're hoping that more players follow Donaldson's lead and showcase what is certainly, at least for us, one of the best releases of 2016 (Boot-ies, anyone?). Can you believe somebody at Nike HQ probably got a bonus and some serious recognition for saying "Hey, let's release them in leather…it'll be brilliant!"…? We've all been saying that for years! Where's our check???
Adidas World Cup (Custom)
Carlos Kameni (Malaga)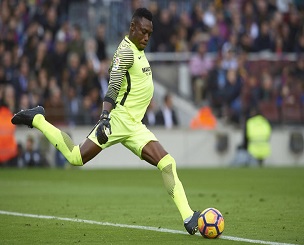 ---
No matter who is actually on the pitch, if you hold Barca to a draw, you've had a good day at the office. Kameni might actually get to field some offers from companies looking to get him to move on from his current boots of choice. We might have shifted from England and the Tech Craft pack, but we didn't step far away in terms of leathery goodness with our move down to Spain. Kameni has modified his World Cups heavily, and we love them. The tongue has been cut back, the stripes have been removed, and, if it wasn't for a few small signs pointing to what the boot was, this might have stumped us for a bit. With the newest Copa hitting the market, perhaps adidas could convince Kameni to make a slight switch? Just a thought adidas…get back to us…
Nike HyperVenom Phinish II
M'Baye Niang (AC Milan)

---
Staying in Europe, staying with a blackout, and finding another fun spot. Niang's soleplate had us trying to decipher whether he was rocking a Tiempo or Hypervenom, but we've settled on the latter because of the indentations in the upper and the simple Sherlock-style sleuthing that showed the Frenchman in the Floodlight Hypervenom only a short while ago. Considering that Niang is 21, playing at a European club that drips with history, and seems likely to be a big factor in the future of the French national team, this pair of blackouts might be one of the biggest discussion points at various brand headquarters today. Although Nike would easily be considered the front-runner simply from Niang's past (and current) boot choices, the stripes, cat, and even slightly smaller names will be rushing to try and get Niang on their roster. We'd love to see him in an evoTouch, pushing the new Copa, or even in something with the Double Diamond…but, considering how much we just love watching Niang play, we'll settle for the Swoosh.
Nike Mercurial SuperFly CR7 Chapter 3
Hannah Brewer (Canberra)

---
Ronaldo didn't wear his boots at the weekend, but we don't mind an excuse to head back to one of our new favorite haunts for great spots: the W-league down in Australia! While there was no shortage of fantastic boots that we could have chosen to showcase, we felt that Brewer's Nike CR7 SuperFly was the pick of the bunch. We have no clue why the boot didn't grace the feet of the man they were created for (in such a high profile fixture, no less), but James McClean from last week and Hannah Brewer from this week are carrying the mantle! We once played against a Hannah Brewer in an indoor league…all we'll say about it is that there were many calls from the peanut gallery about players getting shown up by a girl and a wealth of excuses being employed by the players that Hannah abused. We're not too shy to admit that this Hannah Brewer would probably kick our a$$ too…and her boots of choice mean she'd look quite smart in the process.
Nike Tiempo Legend III
Elizabeth O'Reilly (Newcastle Jets)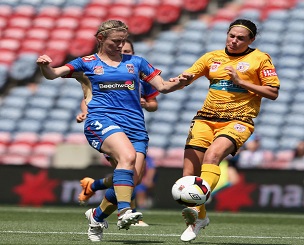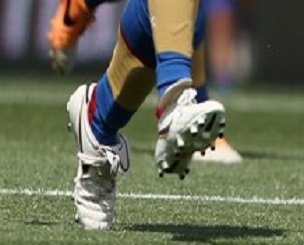 ---
Yeah, so we stayed in the W-league for another spot…and, yeah, we went fairly Swoosh heavy this week, but the new adidas wave of red that's about to hit will mean that they'll get plenty of attention over the next few weeks. Plus, O'Reilly pulled out an absolute classic with the Tiempo Legend III. Not our favorite colorway of the III (that goes to the World Cup versions), but this boot holds a lot of memories for a whole wealth of players. The last ride for the tongue on a standard release Nike boot, but it's a boot that would still garner interest if Nike decided to let it have another day in the sun. Don't be surprised to see us revisit the W-league quite a few times over the next few months. These ladies certainly now how to choose a pair of boots…
We circled Europe, made a slight touchdown in South America, and then wrapped it all up by heading down under…all in a week's work for The Instep's Boot Spotting. Next week, we'll probably see the red dawn of the upcoming adidas launches, we'll hope for more sneaky peeks at Nike's Tech Craft, scour the world for some Velocita 3 spots, and, most likely, still find an excuse to find something awesome from the W-League. No matter how Turkey Day goes down, we'll always have the spots to cure any leftover indigestion…actually, we're not legally allowed to say we'll cure anything…so…maybe toss back a few Tums? Once you've settled back in your chair for that fourth (fifth?) helping of Grandma's cookin', leave us a comment and tell us how we did, what we missed, and what you want us to find next week. I'm out!