Are you prepared for a cleverly worded introduction that both snags your attention and gets you excited to check out this week's spots? Well, we're hoping we can come up with something like that in one of the coming weeks, but you'll have to settle for this…for now. So let's dive straight in to some fantastic spots! We get the hot and the cold takes from Nike and then swing all the way around to a boot that appears to be missing its zipper! Let's make some magic happen!
Puma ONE 17.1
Sergio Aguero (Manchester City)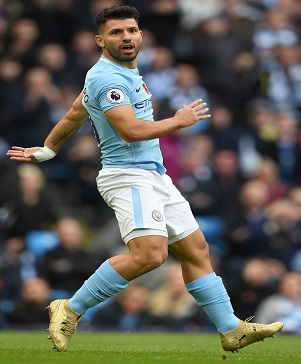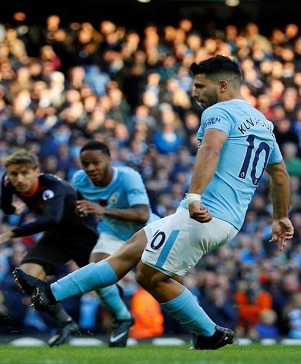 ---
The Manchester City record goal scorer was given a commemorative colorway for continuing to showcase his ability for the world to see. Puma draped a Puma ONE 17.1 in gold and let Aguero shine when Manchester City went up against Arsenal at the weekend. However, the Argentine attacker wasn't too fond of the synthetic ONE, and switched back to his leather, blackout ONE at half-time. Considering he scored wearing the leather version, it wouldn't surprise me if the on-pitch time for the gold ONE ends up only being 45 minutes…
Nike Mercurial Vapor XI
Bakayoko (Chelsea)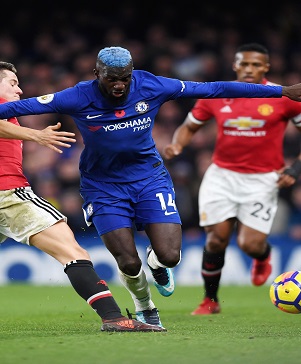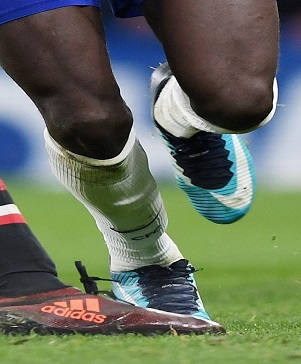 ---
Nike decided to go very bold heading into the winter months…almost as bold as Bakayoko's hair. Instead of merely releasing one new boot pack, the Swoosh decided to give us two opposite ends of the boot colorway spectrum. It will be interesting to see whether boot fans align themselves more with the ice blue or the fire red. It seems that Nike has used the home kit colors to determine what their sponsored players get to enjoy, but I think it would have been fun to have Nike athletes on the same squad rocking opposite colorways. Which side of the new Nike look do you find yourself on?
Under Armour Spotlight 3 (Custom) Dreamcatcher
Memphis Depay (Olympique Lyonais)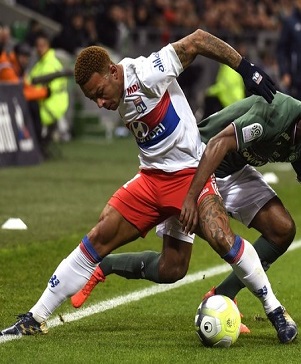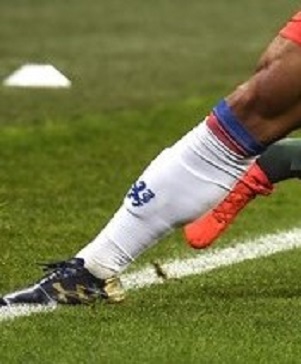 ---
The story continues to be…interesting for the Under Armour Spotlight 3. The headline athlete for the boot has been awarded a gorgeous custom colorway, but the boot has been so heavily modified from the version that the public sees that it offers more questions than answers. We've said it before, and I'll say it again…the upper is great, the liner shows promise, and the soleplate is good…if you take away that zipper and the way it makes the whole boot come together, the Spotlight 3 could be great.
Nike HyperVenom Phantom III
Alex Oxlade-Chamberlain (Liverpool)

---
While it never hurts to net a goal, there's still a fair bit of time before true judgement is passed on the Ox. There's still very few that doubt that the potential is there, but each fixture without Chamerlain setting the pitch on fire sees doubt continue to slowly creep into fans and detractors. Liverpool will hope that the Englishman can provide much needed depth, but it feels premature to think that the Ox will take a starting spot when the entirety of the Liverpool squad is healthy. Still…those boots will look incredible with the Liverpool home kit.
Adidas X 17= PureSpeed
Son Heung-Min (Tottenham)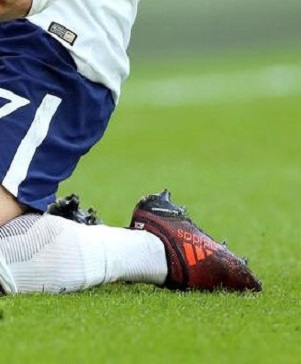 ---
While the main record-breaking plaudits went to Sergio Aguero over the weekend, Son continues to prove that he has really become an integral cog in this Tottenham machine. Two massive wins for the club over the course of the week has Tottenham in absolutely rarefied air. Has there ever been such an air of possibility around the London club? Surely they must believe they can accomplish anything. Adidas has to also be excited as several major X 17+ players are really hitting their stride…between Son and Salah, the boot really sells itself!
Adidas Predator Mania Re-Release
Sacha Kljestan (New York Red Bulls)

---
Sacha Kljestan might have to suffer through the rest of the MLS playoffs from the comfort of his own home, but he certainly was a part of the most dramatic fixture this year's playoffs will have seen. After brutally attacking Altidore on the pitch (Altidore dove), there was apparently a scuffle in the tunnel at half-time. All of this overshadowed TFC rolling towards a final that they believe is theirs to win. Kljestan boot game won the night, however, as he was sporting the absolutely incredible Mania recreation that would sell thousands upon thousands if adidas wasn't so dang selfish with them…
adidas Gloro 16.1
Kyle Bambard (NC State)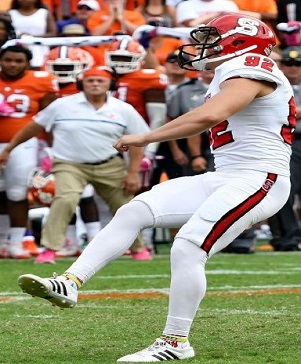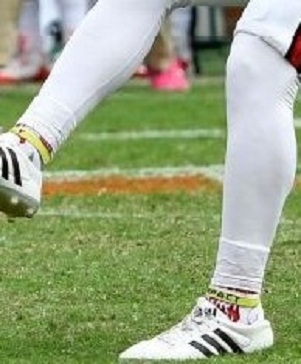 ---
Like I've said for weeks, we love to find some of the kickers within the American football world and the footy boots that they choose for their shining moments. NC State's Bambard has chosen the adidas boot that has to be the boot with the least amount of frills since the original Copa. It's a great look with just about any kit/jersey, but it's not rare to see kickers opting for a classic leather boot. If your touches on the ball were as sparse and as important as a place kicker, what would your boot of choice be? Keep in mind, you've got to spend multiple hours just standing on the sideline…thoughts?
Nike AIR Max
Pal Dardai (Hertha Berlin)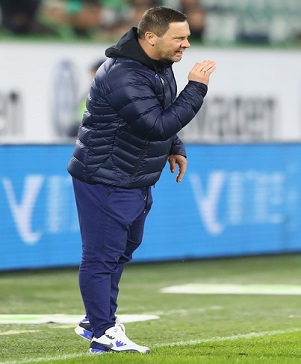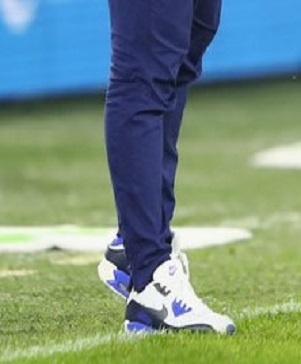 ---
Sure, it isn't a pair of boots, but it is a gorgeous choice by the manager of Hertha Berlin as he roams the sidelines. We are massive fans of anything involved with the Nike AIR Max style of shoes, and we would be sooooo on board for managers to rock shoes that perfectly match the club's crest (whether it was the club's brand or not). Although, if brands did that and then didn't let us have a chance to purchase them, I'd probably lead the riots…
We hope that you guys enjoyed the spotting for this week! We're enjoying the fantastic weather we're getting for footy, but not so excited about the sun going down around 4:30 in the afternoon. Let us know which boot spots you were all about, which boot spots you really didn't care for, and which NETFLIX series can take the place of How I Met Your Mother as I'm creating these posts (I've already hit double digits on times through The Office and Parks & Rec…so not those). Adios!