There's no time for shenanigans this week, it's time for spotting!
Luis Suarez (Barcelona)

---
Wait, I thought that Suarez was enjoying the 17+ and finally stepping up the big leagues? During Barca's first big stumble of the league season, Suarez was able to salvage a point and make sure that Barcelona's ambitions stay on track. I'd bet large amounts of money (money I don't have) that most of the professionals we see running around in what looks to be the 17.1 are really enjoying the 17+ with a modified lace cover. TELL US YOUR SECRETS ADIDAS!
Jese (Stoke City)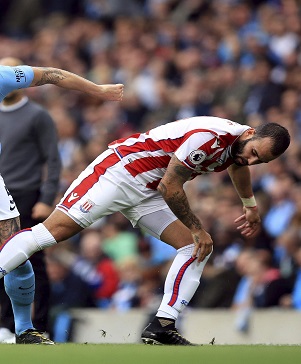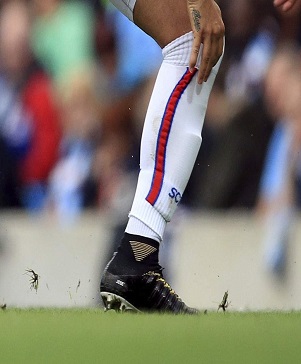 ---
Jese was flirting with a blackout pair of Magista only a few short weeks ago, but it seems that he has now shifted his focus to the SuperFly V. He still doesn't seem to have any type of contract, but it definitely feels like Jese would prefer to be on Nike's books rather than with someone else. Will we see the Stoke City man ever find his way out of a blackout, or will he keep treating us to these sweet custom jobs?
Umbro Velocita 3
Antonio Valencia (West Ham)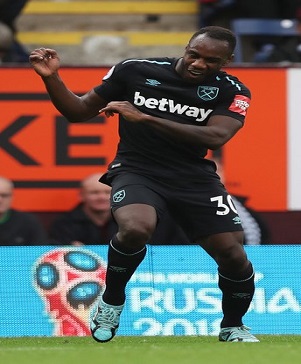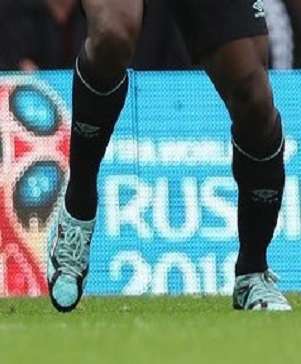 ---
Despite having a consistent line-up and some boots that would help them push up against the best of the best in the business, it feels like the double diamond has kinda backed off of the gas a bit. Hunter was in love with the newest Medusae, but you wouldn't go wrong finding a home in anything with the double diamond.
Adidas ACE 17.1
Johan Cabaye (Crystal Palace)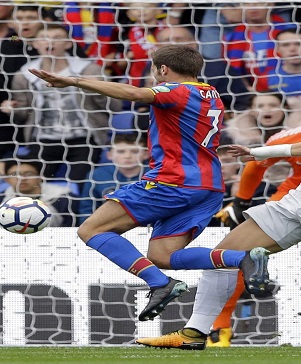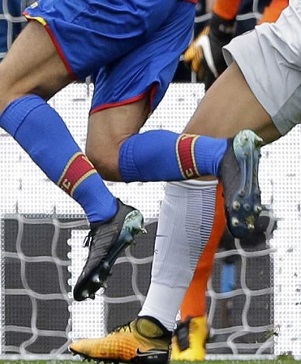 ---
Chelsea got a nasty surprise over the weekend as Crystal Palace saved up their first moments of potent attack for last year's champions. Such is footy life! However, Cabaye has been bouncing around to different boots for the last several weeks and we have several questions. First, what happened to the New Balance sponsorship? Why the ACE 17.1? Why would you ever allow a move from PSG to Crystal Palace to go through? WHY?
Etienne Capoue (Watford)

---
It feels like the Vapor silo is one of the most iconic of all time and, yet, one of the most underappreciated on the market. With so many versions available, so many incredible colorways, and so many versions still to come, it is one of the most storied boots available in the world. What are your thoughts on the Vapor? Underrated? Overrated? Chime in!
Mauro Icardi (Inter Milan))

---
It's always great when brands give their limited editions boots a proper run-out on a major pitch. However, none of those brands could ever expect a return like Icardi gave Nike at the weekend. A hat-trick hero for a set of boots that happen to be a classic homage to one of the best boots in the Nike back catalog.
Wayne Rooney (Everton)

---
In the boot spot heard round the world at the weekend, Wayne Rooney laced up in an absolute classic. Now, we could drone on about a possible contract dispute, but we're going to put our interests in hoping that Nike has a re-release for the old T90 boots planned. They've seen what adidas has been able to do with the Predator, and I'm sure that Nike would love to get a piece of that action.
The boot spotting might keep me up to all hours during the weekend, and it might see me watching a ridiculous amount of Netflix, but hunting down these spots for you everybody is a ton of fun. Let us know which spots you like, which spots you hated, and what we can do better when we make a return to THE BOOTSPOTTING!!!