Folks, it's time to pick the neighborhood with the best candy, decide whether your Ronaldo outfit requires the socks to make it complete (it totally does), toss out that old plastic pumpkin and take a pillow case like the professionals (or a Hefty trash bag), and realize that my front porch light being turned off means I'M OUT OF CANDY AND TRYING TO SLEEP! Outside of those plans, tuck yourself in for a delightful spotting that circles through quite a fantastic array of boots to get your week started off on the right (or left) foot! Strap yourself in, get comfortable, and maybe cut out sugar for the week…you've got a bit coming to you on Sunday night…LET'S GO!!!
Luis Suarez (Barcelona)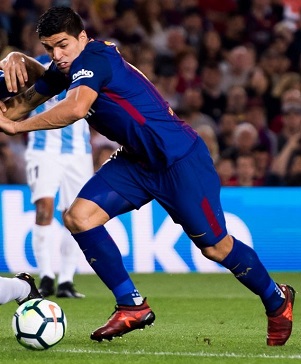 ---
Sir Suarez cracks into the bootspotting for the second week in a row. Perhaps it's the drop in form that the Uruguayan has felt on the club level, but Suarez can't seem to decide whether he wants to stick with the X 17.1 or the X 17+. Considering the alterations that professional athletes get on their gear, it wouldn't surprise us if Luis enjoyed a 17.1 that's identical in feel/material/build to the 17+ (minus the lace cover). For us, it's always been a simple decision (X 17+), but it will be interesting to see what boot Suarez sticks with once he starts scoring again.
Dejan Lovren (Liverpool)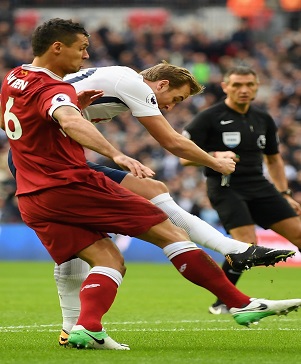 ---
Liverpool has possessed a problem that any footy follower on the planet can diagnose: everything that is involved in keeping the opposition from scoring is garbage. Taylor Twellman has spent a lot of time recently talking about insanity…the idea of doing the same thing over and over, but expecting a different outcome. Liverpool keeps bringing in (and then losing to clubs currently enjoying more success) attacking talent…but, defensively, has decided that Dejan Lovren, Mignolet, and several others can see you to Champions League and Premier League success. Klopp still feels like their manager for the present and future, but if January passes without 3 defensive players coming in…insanity. (Also, how much will Kane sell for?)
Under Armour Spotlight 3 (Custom)
Memphis Depay (Lyon)

---
We weren't too nice with our recent rundown of the Spotlight 3. Brands should be praised for trying to be different, but it's all going to be in vain if the end product isn't a winner. It's definitely going to be tough if one of your main faces for your product is sporting a version that is so heavily modified that it should almost be a different silo. Depay's Spotlight has no zipper, the laces are totally exposed, and I've been trying for hours to see if he even has the odd circles on the Spotlight's soleplate. Dear Under Armour, this looks like a boot I'd be very interested to try…can we make that happen?
Nike T90 Laser II
Wayne Rooney (Everton)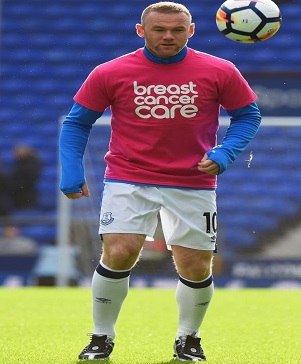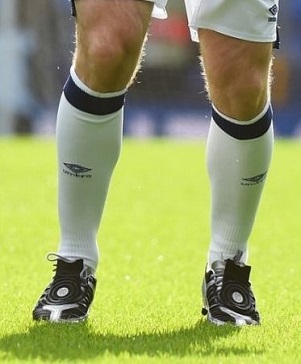 ---
Outside of the fact that Rooney now has multiple records involved with scoring against Arsenal, the boot world has been set on fire with the English striker's recent boot choices. Is he nostalgic? Is he trying to bargain for a new contract? Is he hyping us up for a T90 re-release (Nike better bring back one version of each generation…I need them all)? Whatever the situation is, we would love to see more players dig back into their personal boot archives from time to time. It always surprises me that we don't see more players involved with the game post-retirement doing that…Gerrard in old Preds…Henry in Reeboks…it would be fun.
Juan Cuadrado (Juventus)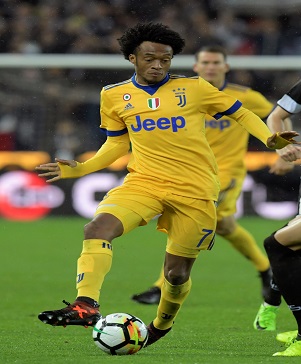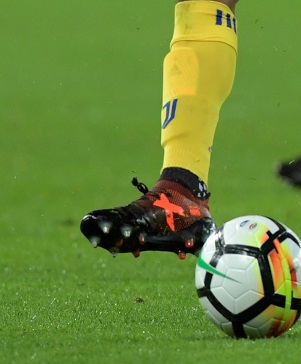 ---
So, it might be because I'm making this late on a Sunday (as I always do)…it might be the image…or it might be my Netflix binging…BUT, something about Cuadrado's X 17.1 leather doesn't quite sit right. The color is spot on (I'm actually amazed how much I like the current adidas pack), but there's something about the area where the boot meets the collar that has me with a few questions. Instead of looking like two separate parts, it actually look like both sections are made of the same material…with the bottom portion just being covered in a synthetic coating to give it more sturdiness and durability. Am I wrong? Right? Too deep into How I Met Your Mother?
Nike Magista Obra II
Lauren Depoitre (Huddersfield Town)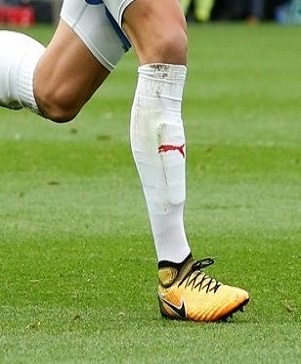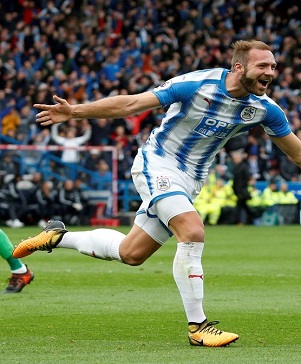 ---
Depoitre piled a bit of misery on Manchester United at the weekend by taking advantage of some sloppy defending to slot home the winning goal against the Red Devils. Mourinho will have to decide which item to feel more awkward about: seeing Tottenham expose a Liverpool defense that he left untouched; realizing he threw his players under the bus for the one loss they've had all season; realizing how many injuries United is accruing; or simply the idea that he hasn't capitalized on the easiest portion of United's 1st half schedule. No matter what, kudos to Depoitre for wearing a boot that most other strikers wouldn't even give a chance…or, the more likely reason, a boot Nike hasn't wanted strikers to wear.
Jozy Altidore (Toronto FC)

---
A story virtually uncovered by the footy world, but the powerful striker for Toronto FC has a new sponsor and a new set of wheels. Puma has swooped in and made sure that Toronto FC and the USMNT has two stars on their books for the future. The Puma ONE is an easy boot to convince a player to switch their footwear towards, and Altidore was definitely looking to snag a new contract as he's been wearing blackouts for some time. It's still an odd boot to see strikers wearing, merely from the silhouette not really matching with what we'd imagine for Altidore or an Aguero…but we'll allow it.
Wyatt Ford (Ferris State)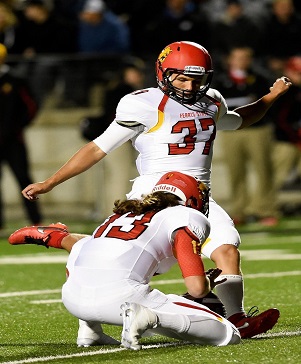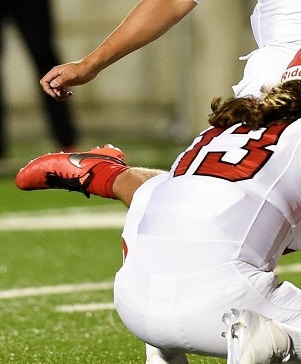 ---
Sure, the second spot in one week for the outdated Tiempo Legend VI might seem excessive, but the math up with Ford's Ferris State jersey is an incredible match-up that had to be shared. Throughout our searches this year into the NFL and college kickers, we've noticed that very, very few of them wear the latest and greatest from any brand. As we've mentioned before, it's a career where you're opportunities are no more than a few dozen in an entire season…so being confident in your gear is a necessity. Perhaps talking to these kickers about what they like would provide some serious insight into the boots we cover…it's an interesting thought.
We hope that you all have a fantastic week leading up to Halloween! We hope that your footy-related costume is on point, and we'd love to see what you all have fashioned for the moment when the Halloween items in the local stores give way to Christmas decorations overnight (with the random Thanksgiving fare mixed in). Thanks again for enjoying our spotting…let us know which spots you enjoyed, which spots you hated, and how long it took before you saw somebody claiming the Puma/Altidore thing as an "exclusive" on some other site. Good day!