Welcome back to another fantastic, stupendous edition of The Instep's boot spotting. We wiggle our way down to Australia, slip down to Brazil, sunbathe in Spain, and still make it back home in time to freak out over The Walking Dead. The boots on show this weekend were still stellar, stood out in the floodlights, and…well…also did whatever Puma's current pack is called. No matter what kind of stressful fun-times you have going down for your Monday, let our boot spotting make it right. Let's get it on!
Adidas X 16.1
Fernandinho (Flamengo)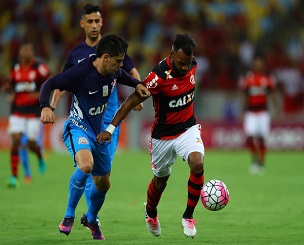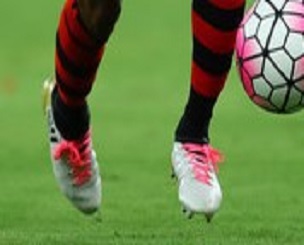 ---
It's always one of our favorite things about sports when we see professional athletes all unite behind a common cause. Fernandinho has taken his adidas X 16.1 and added pink laces to show his support for breast cancer awareness, and we love the look. The boot reminds us of a colorway on one of the early F50 adiZeros, and we're a fan. Of course, the elephant in the room is, GOOD GAWD DINHO, WHAT MAKES YOU THINK YOU CAN PUT YOUR HAND THERE!?!
Nike Mercurial SuperFly V
Carli Lloyd (USWNT)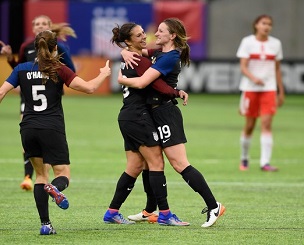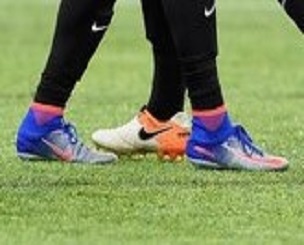 ---
Like Negen with a baseball bat (too soon?), Lloyd unleashed hell from almost 35 yards over the weekend to prove that she is still one of the baddest footballers on the planet. The experiments may continue over the next several months to try and piece together the best USWNT 11 to move forward with, but Lloyd is quickly proving that the time to replace her incredible talent is still off in the future. If you haven't seen the 35-yard rocket yet, please excuse yourself over to YouTube for a moment and enlighten yourself. No keeper is stopping that…and the U.S. colored SuperFly is still one of our favorites we've seen from the Swoosh. More signature colorways for the USWNT captain? Please?
Puma EvoSpeed SL II
Antoine Griezmann (Atletico Madrid)

---
With Aguero and Griezmann leading the Puma strikeforce, it really feels like there should be more coverage of the Big Cat. Maybe it's the slightly safe colors that they have for us heading into the winter months, but it's quite a shame. We've mentioned it before, but Puma has a penchant for never getting the respect they deserve while providing one of the most consistently impressive line-ups on the market. This year, despite us loving the evoTouch and the limited releases we've seen from Puma, the brand almost feels resigned to being the bottom of the "big three" pile. Come on Puma…we know you've got it in you!
Lotto Stadio 100
Roy Krishna (Wellington Pheonix)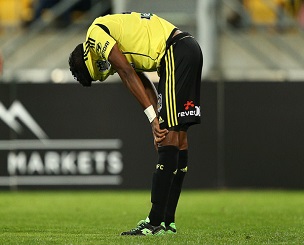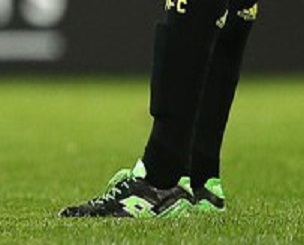 ---
The A-League is always good for some sweet spots. This time, we've headed in that particular direction to gaze upon Krishna's Lotto Stadio 100's. A brand that was never lighting up the headlines, but always good for a few quality boots (for those willing to take the chance). We wish we could walk in at Lotto HQ and ask them what they think about adidas heading down the laceless road. Something tells us that they wouldn't be too keen on the three stripes right now, but there's still some life left in Lotto. Perhaps a resurgence is on the cards?
Nike Mercurial SuperFly V
Cristiano Ronaldo (Real Madrid)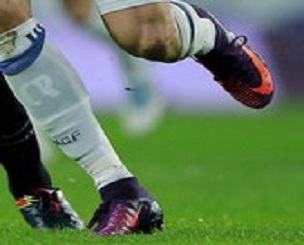 ---
There's something going on within the boot room of Real Madrid. Although Gareth Bale is finally wearing a fairly recent model from adidas, Benzema is rocking 15.1 SL's, Toni Kroos is still wearing his heavily modified adidas 11Pro's, and Ronaldo has been rumored to be moving into his own signature model for a few weeks now…what's the hold up? While we have our own idea of why so many adidas athletes have suddenly slipped back into the SL, perhaps Nike just didn't like the current Madrid fixture list for the next Ronaldo launch. It isn't like Nike to have Ronaldo jumping around to so many different colorways so quickly…perhaps they're not quite as focused on the CR7 as they once were?
Adidas X 16.1
Zlatan Ibrahimovic (Manchester United)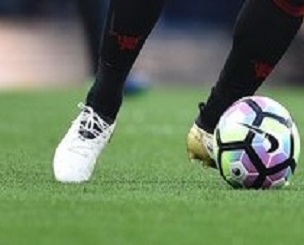 ---
The boot spot heard round the world! Zlatan has been swapping up boots like…welll…like a professional athlete with wads of disposable income and no contract tying him down to a single brand. Things haven't been going so well for Ibra or United, so it shouldn't be surprising to see him continuing to change things up. We imagine that any brand that Ibra ties himself to would have to give the striker quite an offer, and the attacker could also probably squeeze out some signature models with some of the smaller brands. The Under Armour Zlatan? Yeah…we like the sound of that…MAKE IT HAPPEN UNDER ARMOUR!
Nike CTR360 Maestri III
Jason Leutwiler (Shrewsbury Town)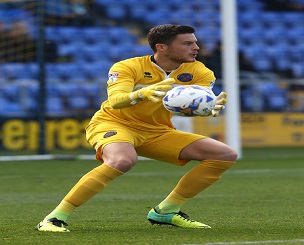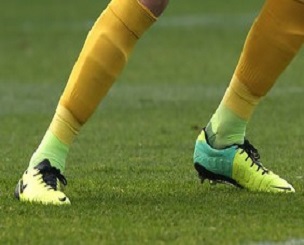 ---
Jayson Leutwiler has given me a very special spot. My stance on Volt? Love it. My stance on the CTR III? Loved it. My stance on the hi-vis pack CTR360 Maestri III? How do I love thee? Let me count the ways…a pack that is still one of my all-time favorite collections and a boot that will almost always crack my top 10. This is the boot where Kanga-Lite truly started to shine and the boot that gave way to the Magista silo. If Leutwiler wore my size, he'd genuinely need to worry about me paying for a plane ticket, finding out where he lives, learning his various routines, and him suddenly finding that his boots just happen to be missing. Don't tempt me…
Adidas ACE 16.1 Leather
Xabi Alonso (Bayern Munich)

---
Several things about this spot stick out to us. One: has Alonso discovered the fountain of youth. Two: in a few months, Alonso will have finished his metamorphosis into Russell Crowe from The Gladiator. Three: if boot reviewers didn't exist, then it would be a good gauge to trust whatever Alonso has chosen for his own game to be a definite winner. The darker side of the Stellar Pack is perfect for Alonso, and…*ahem*…sorry…just…having to fight back emotions of…can't…won't……….LIVERPOOL COULD HAVE HAD ALONSO, TORRES, SUAREZ, AND GERRARD ALL ON THE SAME FIELD TOGETHER IF THE OLD OWNERSHIP HAD POSSESSED ANY FORM OF TESTICULAR FORTITUDE…ahem…excuse me for that…don't know what came over me.
Adidas Yeezy 350 V2
Juan Bernat (Bayern Munich)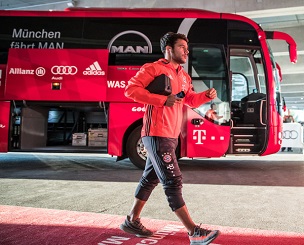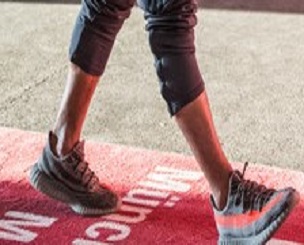 ---
Hey, it's my spotting and my rules! Bernat was rocking a bit of high end footwear as he walked into "work" for the day. To be completely honest, unless a pair of shoes did my taxes, cooked me breakfast, drove me to work, and cheered me up when Liverpool inevitably finds a way to screw up the season, there's no way I would spend the kind of cash a pair of Yeezy's would run. Still…adidas is definitely creating the ultimate sense of "what in the world do these shoes have going on?" Maybe Bernat will be the first to rock some Yeezy's on the pitch…
If you'll excuse us, we're going to cover up our Walking Dead hangover with a quick cure of a Netflix Scrubs marathon…STAT! We hope that you enjoyed our spotting and that we helped make your Monday just a bit easier. Where were the spots we missed? Let us know in the comments…