Halloween weekend certainly gave all us fans more "treat" than "trick" (unless you happen to root for a certain Manchester-based club), and I most definitely didn't take advantage of my two-year old daughter's massive haul of candy without letting her know (these are all the perks of having kids that nobody told me about!). The top teams in the EPL proved they have goals galore in their attacks, the La Liga giants proved the same, and everybody is learning that all it takes for Cleveland sports teams to be successful is for ESPN to make a documentary about how much they've sucked for the last 75 years (I don't suppose they have a Liverpool doc in the works?). Let's pull back the mask, zip through some spots, and sit back down with our mountain of Swedish fish. We ride!
Maksim Tishkin (FC Tom Tomsk)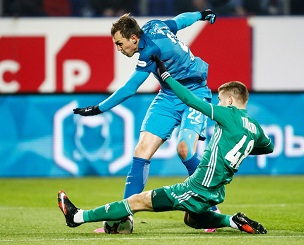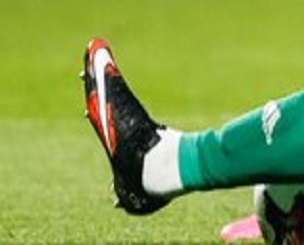 ---
We've seen the Messi Space Dust boots making the rounds, especially considering there are a few players that adidas actually pay to wear them, but CR7's boots also have a group of fans in the professional ranks. Tishkin is rocking the Savage Beauty CR7 in Vapor form instead of the SuperFly IV that we'd see as the true signature model. The Vapor helps the graphic on the boot stand out a bit better than it did on the FlyKnit, and we're definitely a fan. Although it is a cosmetic issue, that does have to be considered one of the bigger flaws of FlyKnit…eh, we'll let it slide.
Nike Magista Opus
Thomas Heaton (Burnley)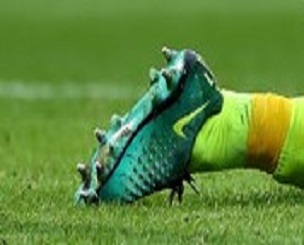 ---
It isn't usually Manchester United that see a game slip away because of a goalkeeper that is absolutely on fire. Having seen many teams walk way disappointed because De Gea decides to be absolutely ridiculous, it's about time that the Red Devils got a bit of their own medicine. Still, it's becoming more interesting by the second what is happening with United right now…has Mourinho lost his mojo? Is Zlatan finally showing signs of being mortal? No matter how this story pans out, Heaton put in a performance for the ages. Against any other keeper, United probably walk away with a victory. If Burnley are unable to stay in this league once May comes and goes, Heaton will mark this day as a major moment in his career.
Puma EvoTouch Pro
Stefan Sensi (US Sassuolo)

---
The Puma evoTouch Pro will easily slip through 2016 as an underrated release, which is certainly a tough thing to do for anything released by one of the major brands. Still, those willing to give Puma's collared release a shot will discover why Puma is still a master of kangaroo leather. From the amazing King Top DI, to the evoSpeed SL leather, and now the evoTouch Pro…the big cat doesn't mess around when they decide to drop some house slippers with studs. If the world of kangaroo leather has always been your lifeblood and this collar sensation has been turning your eye for the past few years, there's never been a better time to bring both together for your new favorite boot.
New Balance Furon 2.0
Kevin Mirallas (Everton)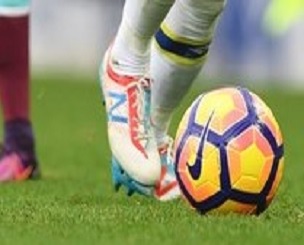 ---
Every single time we see these boots, we get the strongest urge to start chanting "U-S-A! U-S-A!"…but, that type of behavior isn't always acceptable in public places, so we're trying really hard to fight it. Mirallas and Everton might have turned a corner against West Ham, and the Belgian will be hoping to shift himself into one of the biggest faces for the American brand. We really enjoyed the Furon 2.0, and think that New Balance has a really strong 2-boot line-up going towards the end of 2016. If the Visaro takes as big a jump as we saw with the Furon to Furon 2.0, then the new Visaro will be the greatest boot of all time. What about it, NB?
Adidas F50 V AdiZero
Lion Schuster (Austria U-17)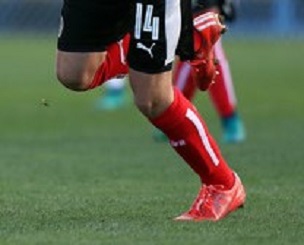 ---
The current world of footy has some amazing names at some of the highest levels. Watford has a player named "Success," and, now, we see that the Austrian U-17 team has a player whose first name is "Lion." If you'll excuse us, we have a new name for our Virtual Pro on FIFA…although, we aren't sure which fits better as a last name. Still, Schuster decided that he wanted to stay in the now-defunct F50 instead of opting for any version of the adidas X. Does this F50 version still hold a record as the shortest lived boot of all time? We should really research that…
Faouzi Yaya (Mazembe)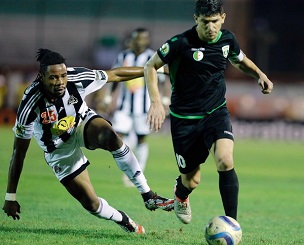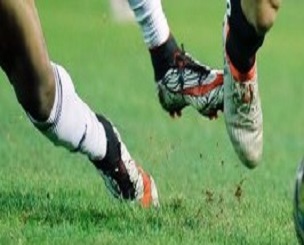 ---
The world of signature boots always provides a wealth of interesting spots. Do you look up to the player whose boots you are sporting? Do you just like the colorway? How did you end up in those boots? Still, we think Yaya chose the best version of the boots that Neymar has sported…especially considering that Neymar doesn't even wear the real Phantom. Should Yaya have chosen the Jordan's? Let us know in the comments if Yaya has chosen his Neymar support boots correctly.
Jacques Maghoma (Birmingham City)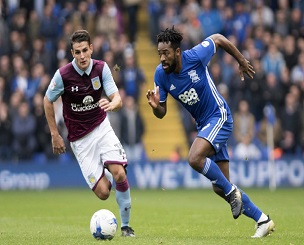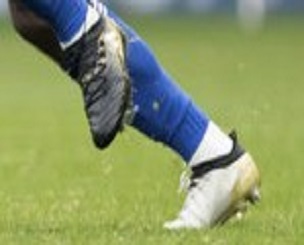 ---
Mismatched boots just happens to be one of the strongest magnets in the boot spotting world. Even more intriguing when those two boots are fairly different, and not just color changes. The dark Stellar Pack X has a k-leather forefoot, and the white Stellar Pack X is a standard synthetic. Those boots definitely have to provide a significantly different touch on the ball, but the look of the two next to each other is truly something special. Maybe mismatched boots don't need to be ridiculously bright? A simple tuxedo look always hits the spot.
Adidas X 16 PureChaos
Diego Costa (Chelsea)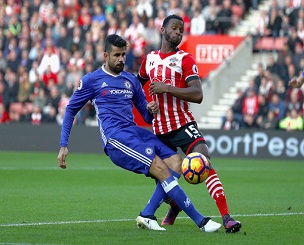 ---
Costa has moved on after his X 15.1 SL. Notch a goal with your new boots? Check. Considering the result and the goal, we're thinking that the SL might have finally been put into storage. Chelsea look totally different when they have a Hazard that looks interested and a back-line that doesn't look like they're reenacting a fight scene from The Matrix. Chelsea will be waiting for the teams above them to start dropping points, and Conte is quickly looking like he might be the antidote to whatever happened with Mourinho. I swear Drew, if your blues cause a second "so close to the title stumble (maybe not so literally this time)," then I'll…well…I'll have to consider what I'll do, but it won't be pretty!
Adidas Glitch
Charlie Colkett (Bristol Rovers)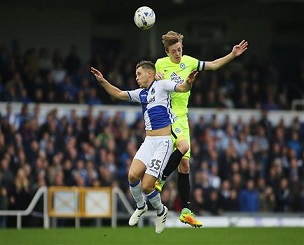 ---
I need help deciding what is currently happening with adidas. Either A) social media has destroyed any chance for boots to remain hidden until they actually release, or B) adidas, like many brands, is starting to use social media as a way to create hype for boots before they release. With the worst secret boot release of all time, Colkett has showcased the adidas Glitch on his Instagram and worn them on field a few times. The next generation TUNiT, this is going to be an amazing (or terrifying) release (mistake) from adidas (adidas). Interchangeable uppers and studs, the Glitch is definitely going to steal some serious headlines over the next few weeks. Our only thought at this point? Naming your boot after something that is generally considered to be a problem with the system. Did they get together with the folks that named the New Balance Signal? How much money are they (not) paying these people?
Spots, spots, spots, spots, spots, spots, spots, spots, spots, spots, spots, spots, spots, spots, spots, spots (EVERYBODY!)…
We hope that this was the perfect way to start off your Monday, and that we didn't slip a glitch into your system. Skip into the warm waters of another boot spotting and let your cares melt away. Let us know which spots we nailed, which spots were sub-par, and which spots are an embarrassment to our spotting? Have fun!