The MLS is heading down to the wire, Madrid is rolling talented young players like they've got an assembly line down there, teams forgot that Barcelona has ten other players, PSG changed a key ingredient to a winning formula, Manchester City will be looking to crack double digit goals in one solitary fixture, and the footy world continues to spin with alarming ferocity. LET'S GET IT CRACK-A-LACKIN'!
Leroy Sane (Manchester City)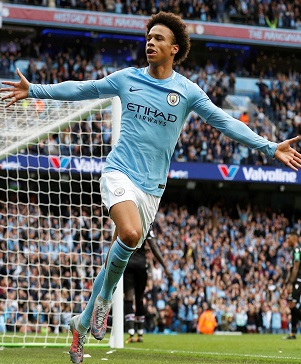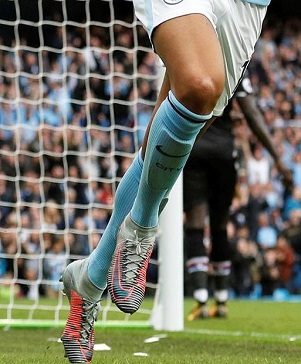 ---
Hunter's Citizens are absolutely running rampant over the entirety of the EPL. While Crystal Palace looks almost as interested as I am to empty the dishwasher, City's scorelines speak for themselves. It almost feels like Sane is a new signing this season, and he's had flashes of brilliance that showcase a player that is immensely talented and nowhere near his prime. His opening goal was from a pass that most players would have given up on or watched as a defender swept it away…it comes as no secret that Nike sees the City attacker as a big fixture in their future.
Coutinho (Liverpool)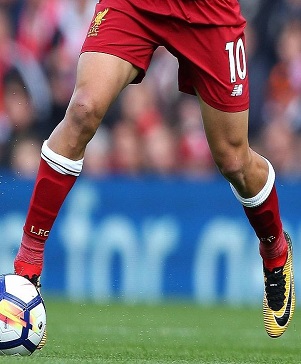 ---
So, funny story. As my bio states, I do root for Liverpool and am still hoping that they stumble into a title before I force people to do incredibly silly things at my funeral (my will is basically going to be Michael Scott's wishlist). However, I'm fairly certain I should be barred from viewing them after my last two failures…first, I tune in THE SECOND Matip plays a dangerous ball over the top to Mane (resulting in a red card)…second, I tune in THE MINUTE before the half ended against Leicester (to be fair, any time Liverpool concedes a corner…it's probably a goal)…boom, goal conceded. Here's the question folks…do I watch ever again?
Wilfred Bony (Swansea)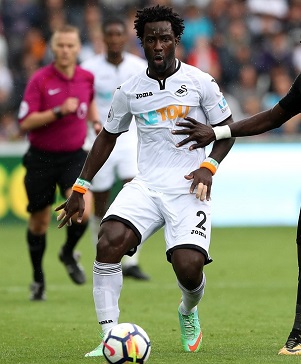 ---
The Vapor IX's that were in the Fast Forward collection were all massive hits. If brands have learned anything, it's that giving us a taste of something from our past will instantly result in lots of money dropping straight into their coffers. We're sure that this is a trend that will not be stopping any time soon (brands seem to like making money), and we won't be too upset about it…oh, by the way, this spotting is really Swoosh heavy…so sorry…
Antoine Griezmann (Atletico Madrid)

---
The Puma ONE is a boot that I have been pleasantly surprised by for the last few months, but Puma still doesn't seem to understand how to best utilize their stars and their special edition boots. We started to mention some issues during their Derby Fever campaign, but seeing Griezmann avoid the One for the Puma Fresh 2, then switch into the ONE Chrome for only a short while…it seems that Puma still doesn't quite see how to take full advantage of special edition boots.
Adidas Gloro 15.1 Blackout
Rebecca Holloway (Cumberland University)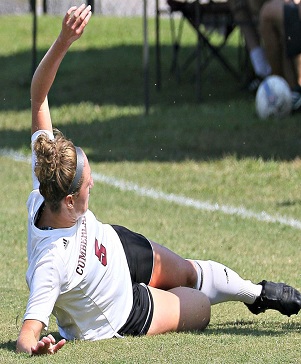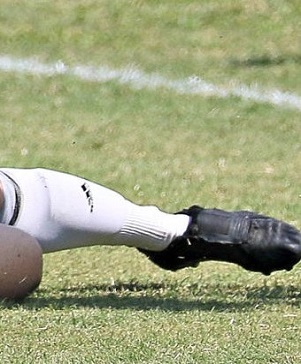 ---
If you've been sneaking into the spotting for the past several weeks, you'll know that we've really enjoyed finding some great spots from the college ranks. Rebecca has a pair of boots that really flew under the radar, and the Gloro 15.1 never really got the praise that it deserved/deserves…earning her a quick entry into this week's spotting. Sadly, Cumberland wouldn't pull out the victory and will probably lose their 7th place ranking, but Holloway can take solace in the fact that her boots are superior to most anybody else she could possibly play against…awesome job!
Cavani (PSG)

---
Dear EA Sports,
Please continue making collaborations that tie your game with boots…don't ever stop (but, maybe, make them a bit less limited…so us mere mortals can snag a pair). Having spent the weekend with FIFA18, I can say without question that it's going to be a fun ride for anyone willing to take the leap. Sadly, Cavani's boot choice couldn't save him from a long news cycle covering how PSG struggled without Neymar…unlucky…
Vicari (SPAL)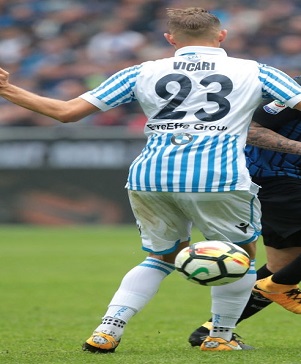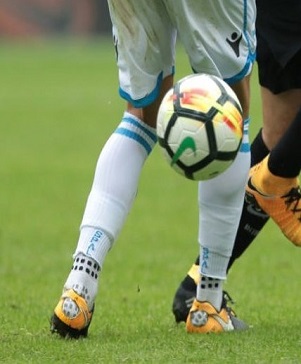 ---
First, let me apologize. I noticed this irregularity with Vicari's boots in photos from SPAL's match against Napoli, but this photo is from the week before against Inter…I was unable to find a photo that showcased WHY this boot is so vital to the spotting. So, after snagging a photo from last week, we can now see that Vicari has cut out squares from the heel of his Tiempo. We've seen Coutinho do the same thing with the Vapor XI, but these odd cut-outs are very intriguing. Did Vicari have serious rubbing issues with both boots (even with the TruSox)? WHAT'S THE DEAL!?
Derrick Tellez (Portland Timbers)

---
While the Portland Timbers are on an incredible run (how can Diego Valeri not be a serious MVP contender?), the true show stopper from their fixture was their newest signing Derrick Tellez. Tellez is a five year old who has undergone three surgeries to treat a cancerous brain tumor, and whose wish to play for the Timbers was granted as he became the youngest player to ever sign with an MLS club. The young up-and-coming keeper was present for the Timbers victory over Orlando City, and, if sports ever seem to lose their shine for you, Tellez's time with the Timbers reminds us of why sports can be so incredible.
Thanks for tuning in for another fantastic week of spotting! We'll try and compensate for our heavy hand with the Swoosh this week, but we just kept seeing Nike players showing off something that we wanted to showcase! Let us know which spots you liked, which spots you hated, and which spots you'll be making when you hit the fields this week!