What a weekend! Manchester City continue to roll, Pogba shrugged off some doubters, Liverpool can dominate any team of 10 men, Arsenal will be in Gary Cahill's nightmares for weeks, and that was just in the Premier League! There was drama in Spain, Portland snagged the NWSL trophy for best season record, and the world waits with bated breath to snag FIFA on Tuesday (hint: it's amazing!), but we've got your best spots from the weekend's action, so let's get to it!
adidas ACE 16.1 Leather
Alvaro Arbeloa (West Ham)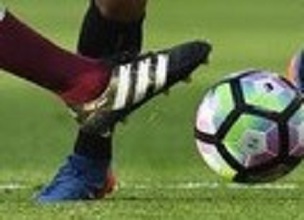 ---
Arbeloa has experienced quite a career, but we doubt that he would have thought it would end in a possible fight to stay in the Premier League. What kind of stick will West Ham get if they are playing in Championship with their "new" stadium? Arbeloa's boots, despite his team's performance, are amazing. The adidas Stellar Pack's synthetic versions might have gotten all the press, but adidas also released black leather versions of their boots. The gold set against the black makes the boots look amazing. While we weren't the biggest fan of the newest leather ACE, we'd definitely love to see this look hit the synthetic version.
Diego Costa (Chelsea)

---
Arsenal seemed to have a game plan to make Diego Costa regret lacing up his boots from the first minute until the last. Constantly getting pushed, pulled, and pressed, Costa was unable to prevent Chelsea from stumbling to another defeat. Adidas will be hoping that Costa and Chelsea rediscover their form, and that they can get the Spanish international into a newer pair of boots. While we always talk about Suarez fitting the bill for a boot supposed to cause "chaos," we think Costa isn't a bad fit for the ideals behind the boot…just, maybe not the best face to plaster on billboards. If he is unable to score for a few games, maybe the three stripes will get a chance to upgrade his footwear.
Puma evoSpeed 1.5 Graphic
Antonio Griezmann (Atletico Madrid)

---
The Puma Graphic series feels like it got squished in between a plethora of releases, but we really like the way it looks on feet. We do wonder whether the white Formstripe was the best choice for this boot, but it still comes together nicely. Atletico will be hoping that Madrid and Barcelona continue to struggle with their footing, and that Simeone's magic starts to work sooner rather than later. The Frenchman always felt like one of the world's hottest commodities after this summer and we're sure he'll be thinking about his potential suitors if the struggle still exists when January rolls around.
Adidas X 16 PURECHAOS
Heung-Min Son (Tottenham)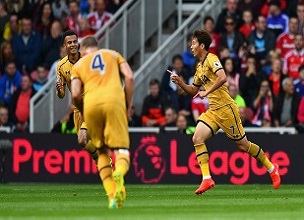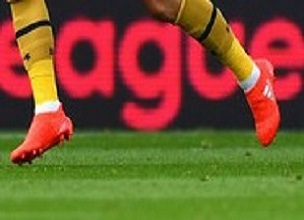 ---
"Who do you think will be the scoring dynamo for Tottenham this year?" we asked at the beginning of the season…and, at no point did we ever think that Son would ever factor into the picture. One game could be written off as a fluke, but that second goal was ridiculous! Adidas will be hoping to get Son to move into the Stellar Pack as soon as possible, especially if he stays in this rich vein of form. Find me the guys that stuck this man on their fantasy team and you'll find people that are the very always-lucky type of people that keep me from playing fantasy soccer!
Mattia Destro (Bologna)

---
We spent nearly thirty minutes staring at a picture of Destro's boots trying to figure out what they were. We weaved from everything from a HyperVenom Phinish to a blacked out Gloro. Of course, after those thirty minutes, we stumble upon a picture where the "TIEMPO" branding on the soleplate stands out as clear as day. Much like Landon Donovan's pair, it's all well and good to black out the upper…but the huge callout on the bottom of the boot doesn't really hide what you're wearing. We're fairly certain that Nike, in those situations, is sitting in Oregon saying, "Please, and thank you." Not much better advertising for a brand than choosing their boot when you're not under contract with someone…am I right?
Bacary Sagna (Manchester City)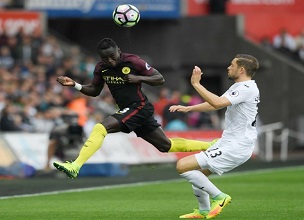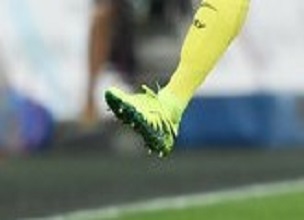 ---
We're fairly certain that Sagna either threw these boots away at halftime, or is thinking longingly about when he was one of the original faces of the first Puma evoPower. A prime-time slip allowed Swansea's Llorente to blast home a left-footed volley and tie up the game. Luckily for Sagna, he's currently playing for the hottest team in the Prem, so allowing one goal isn't going to deter your squad from snagging three points. The only hope that the rest of the Premier League has right now? Hoping that City's dream of snagging every possible trophy comes close to fruition and they have to spread their resources (their very large resources) as thin as possible…still, even that might not be enough. Stupid Pep and his magical magic…
Adidas ACE PURECONTROL Boost
Sean Garnier (SoccerEx Indoor Competition)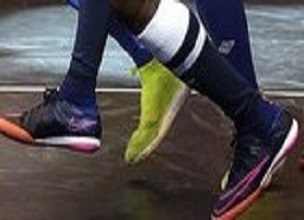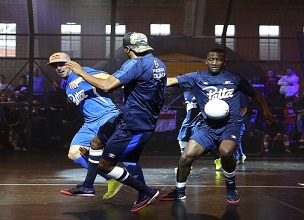 ---
The three stripes has been quietly snapping up a lot of headlining freestyle talent over the last few years. Garnier (the man behind several of our long treks through the vast wilderness of YouTube) is showing us that, despite looking like a sweet lifestyle shoe, the PURECONTROL Boost can still have some teeth on the ball! It isn't often we get to feature some indoor wear at a high level of play, but we really love how the neon yellow adidas shoe and the Nike indoors look underneath the lights. Perhaps they'll have the next tournament like this over here in the States…
New Balance Visaro
Zander Diamond (Northampton Town)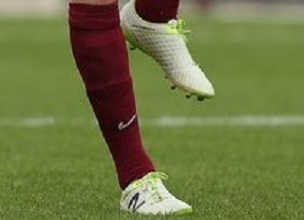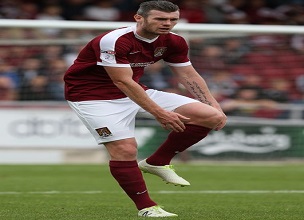 ---
While the New Balance color "toxic" has caused many a Liverpool fan (and anyone having to see Liverpool's third kit) to shudder, it was a great addition to their control boot. Considering it's been out just a long as the Furon, but wasn't in need of any drastic changes (like the Furon desperately needed), it seems like that New Balance is probably cooking up the second version right now! The most frustrating thing about this spot? The fact that I'm now overthinking how to spell "diamond" because it doesn't seem like the "I" should go before the "A"…STUPID ENGLISH!
Zlatan Ibrahimovic (Manchester United)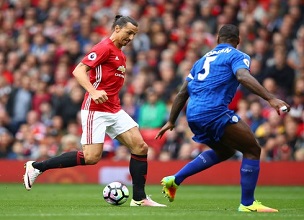 ---
What do you do when you're leading the line for one of England's most scrutinized clubs and your scoring touch, which seemed to be on the verge of "automatic," has suddenly gone the other direction? Well, put on an old pair of boots, of course! Having started the season rocking the Vapor XI (after a summer flirting with adidas), it appears Zlatan has opted for something he might place a little more faith in with his Vapor X. Of course, considering that, somehow, four other players on the team were able to score and he wasn't, this might be the last time we see these boots, as well. Big day for him though…he met a look-a-like that decided to run on the pitch wearing a pair of Yeezys…brave soul. Not only for approaching Zlatan, but risking grass stains on his overpriced and overhyped footwear 😉
Another week in the books. Sure, we could have featured the new Stellar Pack over, and over, and over, and over (they're quite gorgeous, you know), but we tried to go with a bit of a strong mixture. We also just couldn't bring ourselves to show Joe Hart continuing to be the 11th man for Nike's Elite Pack (seriously Nike…you couldn't find anyone on your roster that was better?) We're sure that some of the white/gold adidas beauts that just hit the market will sneak in next week. Until then, I'm Andrew, those are boots, and we spotted 'em! Go ahead and tell us what we did wrong (or right) in the comments, and we'll see you next week!