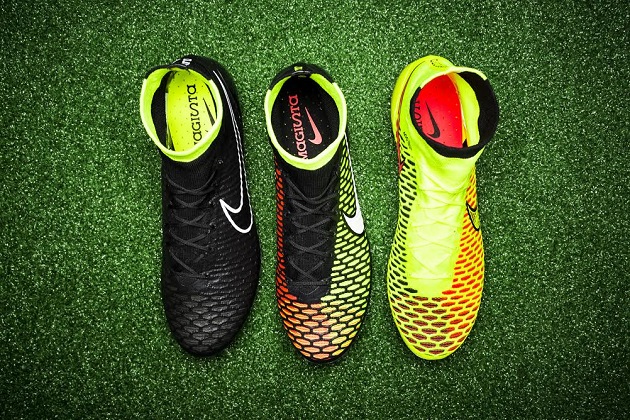 While the build-up to the Magista and the few sneak-peeks of the PrimeKnit FS have seen genuine interest from boot fans around the world, there have been a few worries that have been placed upon the futuristic pair. While Jordon, unsurprisingly as he is a referee, worried about the boots meeting FIFA rules and standards, the current "problem" of choice seems to be a serious worry about the sock addition being difficult to clean…and becoming (oh no!) smelly!
First off, there is no denying that an uncleaned shoe will start to smell. Sweat, when left on any material, tends to emit an odor that can only be likened to a 15-year-old teenage girl going "ewwwww!!!" Sadly, for anyone out there that tends to be lazy and live in a world devoid of soap, the Magista and PrimeKnit will inevitably become a stinky mess. If this is the type of thing that keeps you from purchasing a boot, then I am glad that the staff here at The Instep were able to warn you.
However, there is hope.
As our team has tested every FlyKnit shoe since Nike first introduced the material and spent over 100 hours in the fantastic material, it would be safe to say that we have gotten familiar with FlyKnit. Like any other shoe, dirty streaks or smells tend to react amazingly to a special mixture that we have created here at Instep HQ…because we like you guys, we will let you in on a secret…soap + water. While it takes a little longer than a normal boot or shoe as it is a very textured material to clean, the simple function of cleaning the Flyknit (or Primeknit) areas of a boot will reduce (or eliminate) smell and keep the area clean.
Also worth noting would be the fact that our current world has more products created to reduce bad smells and increase pleasing smells than items that exist in a million other fields…so if you are somehow unable to procure one of these products, have an inability to scrub/wash/clean products, and feel like avoiding the biggest change in football equipment since they decided to wear shoes while playing…then these boots probably will not be for you, and they probably will start to smell.
The world seems to have exploded recently with people hoping to maintain some sort of professional dignity by finding any fault in a product so as not to be seen as a "fanboy." However, nitpicking or creating a problem that would only arrive from negligence feels like it could rob anyone that reads too much into online reviews the chance at actually snagging and enjoying one of these fantastic products. Worried that you might end up with a stinky boot if you snag the Magista? Factor in the costs of a rag and gentle-washing solution to the total cost of the boot…and things will turn out just fine.