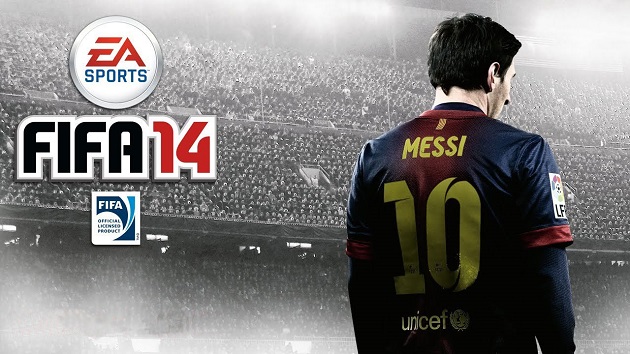 Every year since I started writing about the beautiful game, I write an open-letter to EA Sports around this point every spring. Within it, I point out all of the FIFA improvements that have improved the game, any features that might have hurt the game, and anything that EA Sports should include in the next version of FIFA. As a massive fan of the game and constant participant in anything FIFA related, this letter typically ends up having little-to-zero actual effect on the next FIFA series, but it has become something that I look forward to every year. Perhaps this year, EA will listen…
Dear EA Sports,
First, let us start with all of the features in the newest incarnation of your greatest game (FIFA14) that I am truly thankful for. One of my biggest praises comes in the form of the "finesse shot" reworking. Where past FIFA games had this shot seem somewhat like a cheat code, this FIFA makes sure that the finesse shot is merely a way to put the shot on frame and strike with the instep of your foot. Gone are the 35 yard loopers that would cause extreme anger online and this technique has actually become more of a skill that can be mastered instead of a lack-of-skill match disruption. Another slight change that really improves the game is when a player actually receives the ball like a professional. Although it feels a bit overdone in the PS3 or Xbox360 version, the PS4 version (and probably the Xbox ONE version) has the players doing small backheel touches and outside of the foot pass receptions that look sleek and seem like techniques I would see at the professional level.
The game has also greatly improved a function that is near-and-dear to all boot nerd's hearts. By constantly updating available boots and making sure that my created player is actually wearing whatever boots I am wearing in real life creates a great association with products on the market. Gone are the days where our players are forced to wear boots that have been replaced or are out of date and the extremely dedicated fans can edit players to always be wearing the latest boots (but, I will mention something slightly negative about this later). The kits and stadiums also continue to look flawless and the blades of grass that fly up from a struck ball show that the game continues to increase its attention to detail. Overall, FIFA14 is an amazing game that shows constant improvement from past incarnations and has kept me intrigued since I picked it up on day one.
Second, there are very few issues I have with FIFA14, but I would like to point them out. There are still moments where a faster player is unable to break away from a slower defender. I understand that players online or offline do not want to feel completely out of the play once a ball is played through or over the top, but allowing a Martin Skrtel the ability to catch up to a Cristiano Ronaldo seems a bit of a stretch (and I've seen it happen). The other aspect of the game that needs a little fixing is the overpowering of headers. While a well-timed header can fly off the head and into the back of the net, it feels like an automatic goal if an opposing player is able to get their head to a ball in the box. Once again, this is a small issue that does not truly hurt the game, but it is certainly an issue that could be addressed in FIFA15.
Of course, there are a few additions that could be made. While they are all small, they would improve the quality of the game. In accordance with the "boot nerd" admission, could the game set players to automatically update their footwear to the newest colorway that has been downloaded? Although I care enough to go in and change it myself, it is time consuming and would be much easier if Rooney just switched into the new HyperVenom automatically instead of me having to change it myself. The other item is also a big result of being a gear-head in the fact that a relegated/promoted/champion side should have their sleeve patch reflect their status. One of my favorite things to do in FIFA is bring a team from the depths and up to the EPL and it hurts me to see them running around during EPL fixtures wearing an Npower league patch on their sleeve. Not to mention that last season's champions maintain a gold sleeve patch throughout the current generation game and winning the league with a different team does not change that. Also, as a personal favor, could you please make it possible to change ages again? Steven Gerrard only has a few seasons left and his advanced age makes it difficult to use him for long in FIFA14…but if I could make him 18 again, I could use Captain Fantastic for as long as I want!
Could you also make it possible in the Virtual Pro career to interact or make requests of a manager? Despite creating an attacking mid, sometimes the manager will place you in an unwanted position because of your club's set-up. I would love to ask for the manager to move my position, give me a rest, give me the armband, or any number of request to deepen the VP experience. I would also love for the manager mode to allow me to actually inquire about specific jobs. So I've taken Sunderland to back-to-back titles and want to go to the Portland Timbers in the next season…Portland would probably be happy to have me, but the game does not allow that to happen. It would also allow you to declare interest in an international job instead of having to painstakingly decline offers from random countries until your nation finally comes around to think you are worth the time. Please…?
Always yours,
Andrew
The FIFA series is still my favorite soccer game on the market and I have no inclination to ever stop buying it. As I mentioned in the opening, this letter is just a fun thing that I do every year and it (so far) has probably never even been seen by EA Sports or anyone even remotely connected to FIFA. Still, expect a similar article in about one year's time as it will be time to say what I expect to see in FIFA16…thanks EA Sports for providing me with such a fantastic option when I want to hit the pitch…