As the fall season for any active player is just up over the horizon, we felt it was necessary to make a list of everything that is seen around The Instep HQ as an absolute necessity for any trip to the pitch. Stretching all the way from the match ball that you carry with you to our preferred pair of field-player gloves, this will be a fairly comprehensive set-up so that you will never be found wanting during the fall. With each section, we will name our favorite option and (if our favorite option is a bit pricey) a bargain option. Hopefully, we can ensure that your upcoming campaign is as care-free as possible…as you march towards victory.
Footwear
First, the options for your feet. While we have fallen in love with the Superfly IV, its price and break-in time prevent us from making it our first choice for anybody currently in the market. Right now, combining price, break-in, and overall quality, we would push towards the Puma evoPOWER. If Nike had not changed the entirety of the boot landscape over the summer, the evoPOWER would still be our early front-runner for boot of the year. However, for a cheaper option, it would be a mistake for you to not try the Nike Premier. If rumors of adidas changing the Copa ring true AND they hold the price where it is, then the Premier will only continue to steal away respect in the market. Top quality leather, no break-in time, and a comfort that hearkens back to an older time…you cannot go wrong with this boot.
Match Ball
Second, the options for your match ball. If you are able to bring in top-tier match ball, you will find no better options than the new Nike Ordem or the long-used adidas Finale 14 Champions League ball. While we are yet to write-up the review for the newest Ordem, it stands above the other current options at the top of the heap. The adidas CL ball has remained unchanged (outside of colors) for seasons…why? Because it does not need to be updated. A quality ball that is one of the few match balls that can be pumped up to maximum capacity and still have some cushion. Either option will please your feet, your teammates, and anyone lucky enough to kick around with your gear. For a cheaper option, we are huge fans of the Brine Phantom soccer ball. At a third of the price of the high-end match balls, Brine always produce a quality product that will last for years and years. If you are looking for a great budget option, the Phantom will not do you wrong.
Shin Guards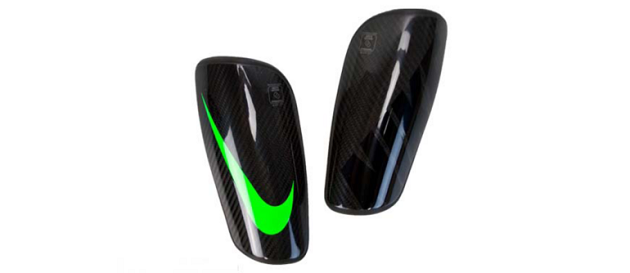 Staying with the action that occurs below the knees, let's take a look at your shin guards. While most think that anything will do to prevent your shins from sustaining an injury, years of playing and testing has shown us that the best shin guards are the ones that do their job while allowing you to forget about the fact that you have anything sitting on top of your shins. While our two absolute favorite shin guards are a bit pricey, you cannot go wrong with them. The Nike Mercurial Blade has been my shin guard of choice for years, as they offer unparalleled protection and are comfy/lightweight enough for me to forget about them during a game. The other option is for those of you wanting something that has been tailor-made for your shins, with us recently falling in love with what our friends are doing with shin guards over at www.sakproject.com. Expect us to talk in more detail in the coming weeks, but a pair of anything that has been custom made to your body is like wearing a dream (however, expect to pay handsomely for this type of customization). For a bargain option, we love the Mercurial Lite as its shape and weight lends itself better to wrapping around the shin.
We will be sharing more of our favorites as the season gets closer, with us moving above the knees in the next incarnation of "gear bag necessities." Please feel free to share your favorite items that you would never be caught dead without and let us know which we need to add to our gear bag! Good luck in this fall season!