As we are rapidly approaching a flurry of releases that may force us to call this fall the "Autumn of the Predator," the midst of the summer is being used to test the Predator Instinct. While the Battle Pack version may have slipped under the radar a bit during the World Cup, adidas have started to push the Predator like the flagship boot that it once was. There are rumors that we might see as many as 14 completely different Predator colorways released before we exit 2014, but will any of them be worth trying? We are hoping to find out.
While we have enjoyed the LZ versions of the Predator at The Instep, the move to everything involved with the Instinct is a bonding of the new idea from the Lethal Zones and the bulk of the old Predator releases. The second you get the boots in your hand, you can tell that adidas shaved no weight with the newest Predator. While the releases since the Battle Pack do not hurt my eyes quite like the launch colorway, there are very few things about the boot that are VISUALLY classic.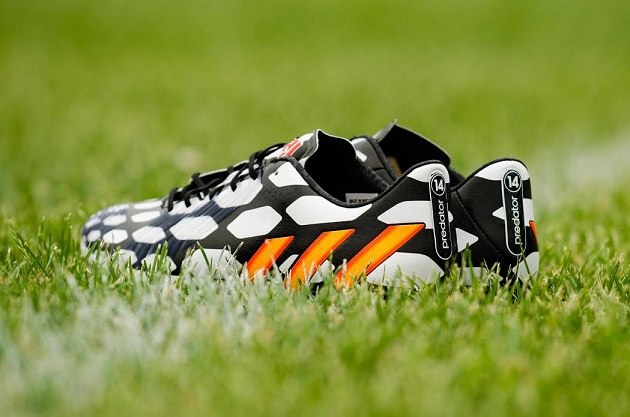 The zones on this boot feel raised in a manner that makes the LZ/LZ II elements seem very small in comparison. However, where the LZ and LZ II added a great deal of grip that took some getting used to, the Instinct adds these zones while still providing a smooth touch. The addition of the gel-pad and the reintroduction of the "Pass Zone" is a welcome addition, but we did not notice a huge impact on passing and using our instep during the first few run outs. The "Drive Zone" provides a much more gratifying sensation when striking through a ball than I recalled from the past few Preds, but we are anxious to see how we feel about all the zones after a few more sessions with the Instinct.
As far as comfort has gone with the Instinct, the first few wears were not entirely pleasant. If you snag yourself a pair, make sure that you bend your feet at the edge of the toe-box as often as possible during the break-in. Despite being much tighter than any Predator release that we have been a part of, filling each wear with lots of movements that allow the soleplate and boot to bend around the edge of the toe-box will help stretch the hybridtouch. One thing that we would like for adidas to change with the Predator is to give it the same lace length of its other boots…I never seem to have enough lace to make adequate double-knots with the Predator.
As it seems like I have finally gotten on the back end of the break-in with the Instinct, I am really looking forward to the rest of testing. If you wanted adidas to keep shaving weight off the Predator, then the Instinct certainly does not fill that role. If you are looking for something that feels like it is trying to sneak back into being a "power" boot, then the Instinct certainly seems to fit that bill. (Sizing note: true to size/not as forgiving for wide feet as past Predators)