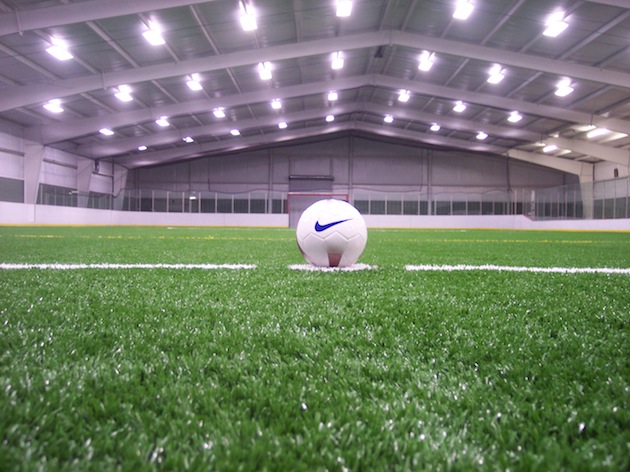 As the weather turns sour and the amount of time you want to spend outside slowly lessens (coupled with the pain of seeing the sun set around 5 pm), it may be time to start gathering your buddies and heading inside for the joys of indoor soccer.  Sadly, not all of us are blessed with a fantastic (or cheap) indoor facility close to us and we are pushed to create an indoor atmosphere inside of old buildings or dilapidated gymnasiums.  If you find yourself attempting to create the perfect indoor space and then looking to be as dominating as possible in that space, then look no further than the following list.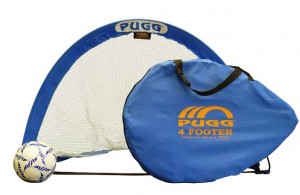 First, you will need goals.  Although I am a huge fan of passing the ball around, goals are necessary to make sure that your indoor crew continues to return for more and more footy.  For this purpose, it all depends on how deep your pockets are and also on how fancy you wish your game to be.  For me, a pair of Pugg Pop-up goals creates a quick and easy game no matter where I happen to get a game started.  However, if you wish to spend more and have bigger goals, companies like Bownet and others have created goals that are easy to transport and easy to put up.  On the flip-side of that, if you wish for simpler (or, cheaper) goals, then the easiest pathway would be to purchase a set of soccer cones to mark the simplest of goals.  Simply add a "below the waist" rule for goals, and a few cones can give you a full set-up.
Secondly, you will need the right ball.  Although it is not "wrong" to just take your beloved ball that you use outside directly inside for use, there are specific balls that are made specifically for indoor play.  NOTE:  If you have never familiarized yourself with futsal/indoor balls and if you have never purchased one before, make sure you read the following.
Nearly all Futsal, Sala, and some turf specific balls are very different from a typical ball.  They are only made up to a size three and they are made so that they do not bounce as high as a typical ball. When you hold them in your hands, they feel oddly heavy…but they still feel like most balls when played with your feet.  However, do not be surprised if you purchase the Nike Rolinho and a small, heavy ball shows up on your doorstep (this is normal).  However, some companies do offer size 5 indoor balls that are only different in the fact that they are constructed to endure the rigors of indoor play.  When purchasing a ball, make sure that you do enough research to know what is coming in the mail.  Personally, I would head for a size 5 indoor and away from the futsal style balls…but it all is merely personal preference.
Last, you need people.  Sadly, that part is on you…
Getting an indoor game together can be a blast when it all comes together, so make sure you have everything that you will need in order to enjoy footy all year round.  If you are also in the market for soccer-specific shoes once you head indoor, head over to our friends at SoccerPro.com and snag a pair of sweet looking indoors to go with your awesome indoor set-up.  Want more info on indoor shoes?  Search the Instep and you will find several reviews and indoor shoe guides to help you on your way.  Enjoy your indoor!