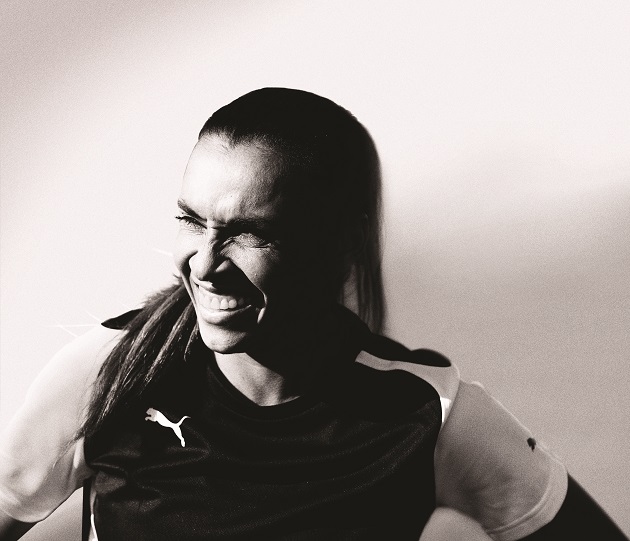 When you're 28 and already the top scorer in your national team's history, you're doing something right. Marta Vieira da Silva (or simply, Marta, as everyone knows her) has made her statement as the best women's player football-crazed Brazil has to offer – and possibly the greatest women's player ever, full stop. She has knocked in dozens of goals for Brazil, including 14 in World Cups, which ties her for the all-time lead. She took home the Golden Ball and Golden Boot awards in the 2007 Women's World Cup, where Brazil finished runner-up. Suffice it to say, she's had an amazing career.
Marta is also a Puma athlete (she wears the evoSPEED), so when we were asked if we wanted to speak with her, we jumped at the chance. We asked about her thoughts on Puma, her own boot preferences, and how she feels about Brazil's chances against USA in next summer's Women's World Cup in Canada.
Q: We're interested in what you think about today's soccer cleats. What do you like most about Puma?
Marta: Well, it's been a ten-year partnership. Puma was the first company I worked with, and hopefully the last. They were the first company to believe in me and my potential. We've been working closely. I enjoy their products as an athlete and a consumer. And of course, their boots are comfortable. I have lots of love for them.
Q: What are your thoughts on the latest Puma evoSPEED?
Marta: It's super. Puma embodies the needs of players and takes them on board to make them better. The evoSPEED has been improving constantly. There's really no negatives about these boots. Every time they change, they get better.
Q: Do you prefer synthetic or leather cleats?
Marta: I've moved back and forth. It's never made a big difference to me. No big problems with either material.
Q: What are your favorite colors on soccer cleats?
Marta: Color is not really an issue. Performance is most important thing. Today's colors have been flashier than in the past, but most important is the comfort.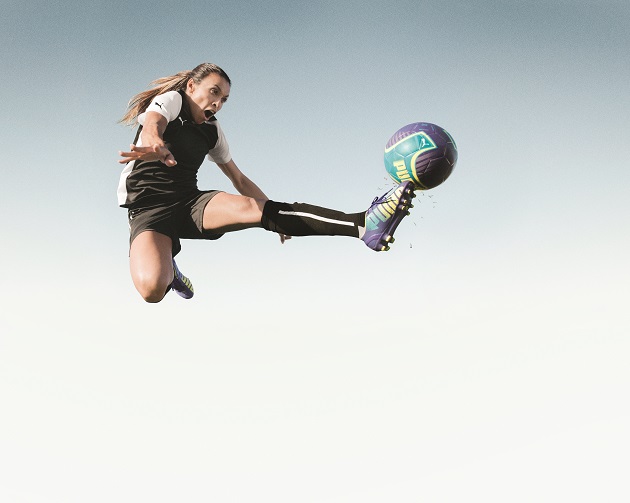 Q: You've had some memorable World Cup matches against the USA, beating them in 2007 and losing in 2011. How do you feel about your chances if Brazil comes up against the US again?
Marta: It's a new story now. Different game. They were a different team back then and it will be a different game this time. We have a new team with some younger players involved. It's hard to know who will be on the field if we face each other. Let's hope it goes our way, like in 2007.
Q: What other countries do you think will challenge you the most at the Women's World Cup?
Marta: Germany, Japan, Sweden, France, and of course the home team Canada.
Q: You said Brazil might have a younger team this year. As a veteran, what do you hope to pass on to the young players for the World Cup?
Marta: Well, I don't know if I like being called a veteran (laughing), because there are older players than me. But the newcomers always make a difference. As a veteran, you can pass on your experiences and an eagerness to win. If they do step up, it's even better for us.
We'd like to thank Marta for taking the time to speak with us and Puma for setting it up.