Puma is making a fantastic effort to have their stable of products pay homage to the upcoming host nation of the 2014 World Cup. After receiving (and thoroughly enjoying) the Puma Brasil Vintage, Puma was kind enough to send down their RS-100 that also has been adorned with the green and yellow that is associated with Brazil.
While the Vintage shoe from Puma has a feel of a shoe that could have been around for several decades, the RS-100 has a very modern feel about it while still looking classic. While the Vintage was only green/yellow/white, the RS-100 adds in some black accents that make the shoe look fantastic.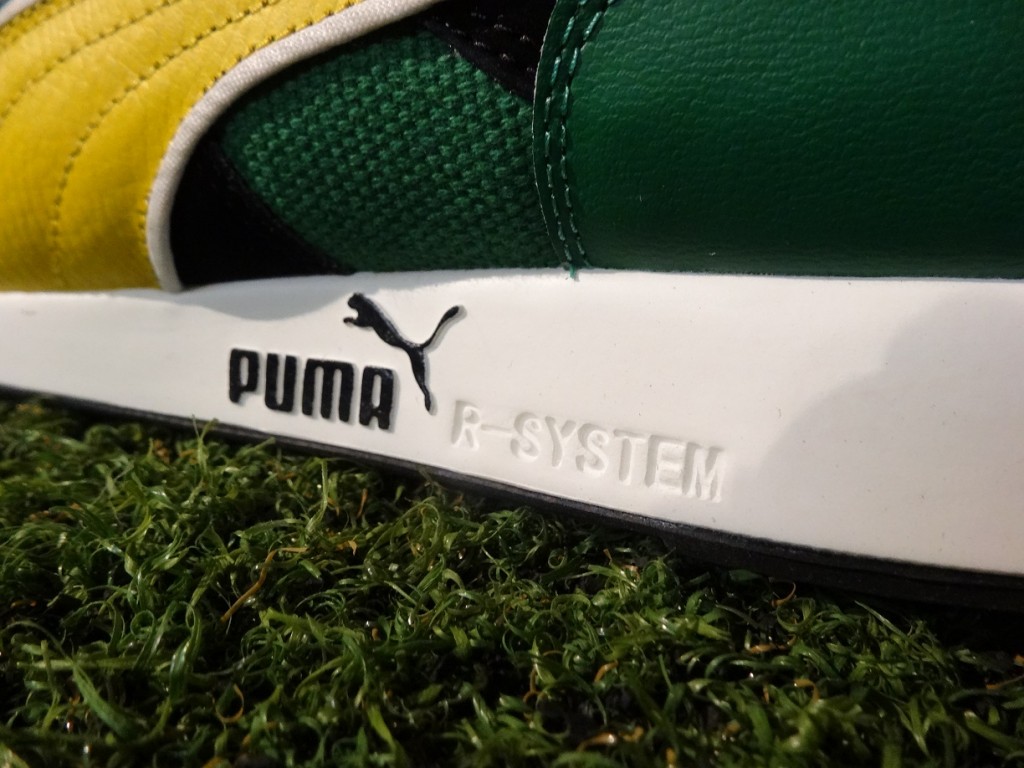 One of the more interesting things about this shoe is the crazy amount of materials used on the upper. The black portions have a very suede feel, the stitched portions feel like a sock-like material, and the yellow portions of the shoe (like the heel area) are made from a very high quality leather. Despite the use of all of these materials, the shoe looks great and they all blend together to form a comfortable and fashionable product.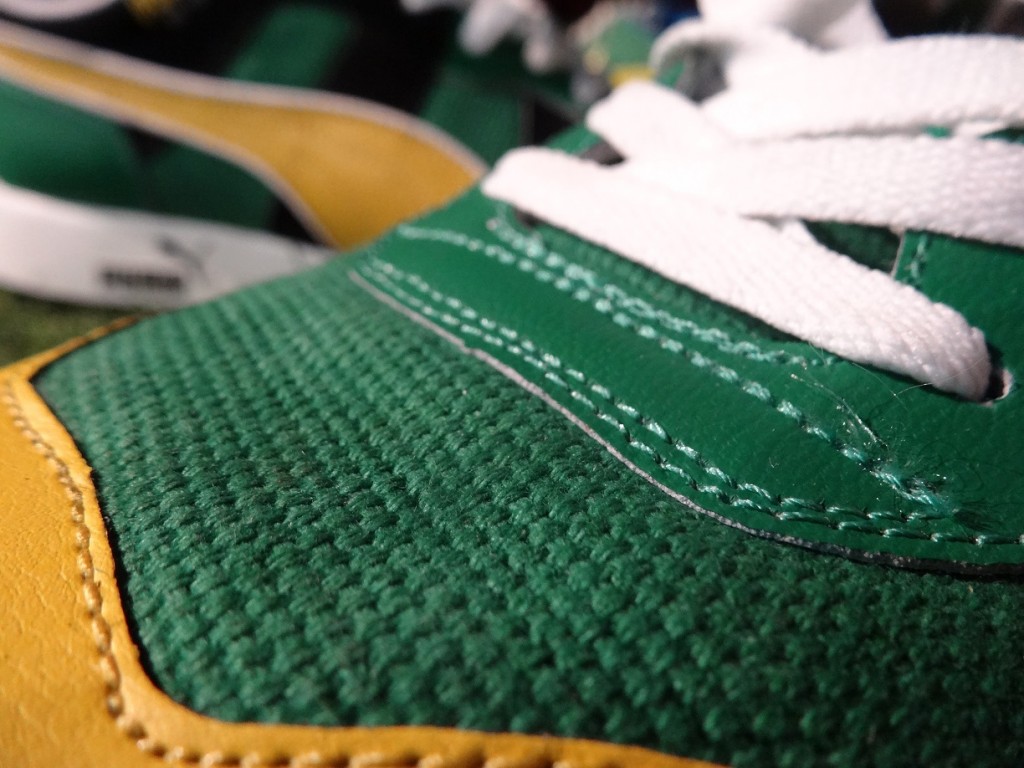 If you are looking for a fantastic footwear option to wear while you are gearing up for the World Cup, Puma have definitely got you covered. Whether you choose the classic looking Vintage or the RS-100, both will be comfortable options no matter when you choose to wear them. Thanks to Puma, everyone can be fully aware of your love of the beautiful game even when you leave the pitch.