While there is always intrigue surrounding every boot release and every equipment company in the world for those of us proud to be labeled "gear heads," there is something inherently special when it comes to Mizuno. A brand that has been largely inaccessible to all of us located here in the United States, we had to sit idly by as we drooled over each fantastic and intriguing release that would be available in other parts of the world. Now, however, Mizuno USA has changed everything. On top of that, Mizuno have given new paint-jobs to the Morelia Neo and the Wave Ignitus III heading into the World Cup…and they look fantastic!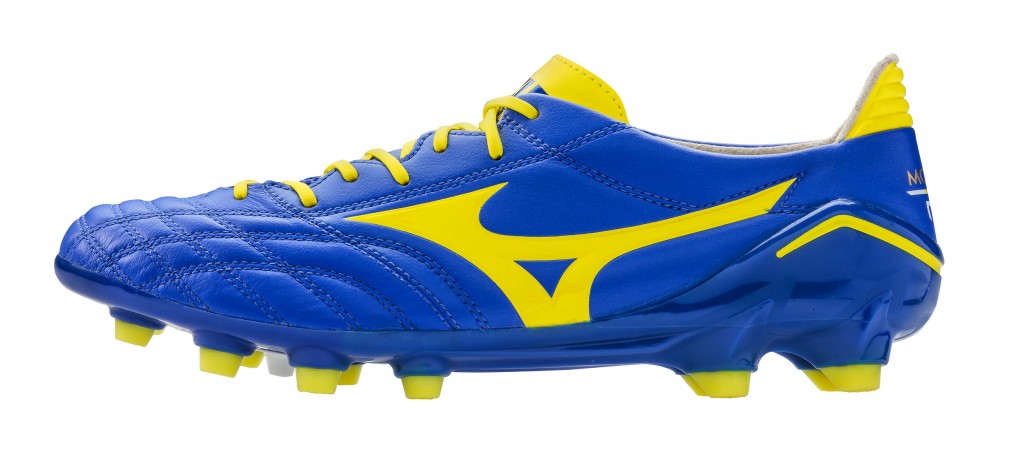 The Morelia Neo has been given a very "Brazil"-inspired colorway with a spectacular blue and bolt color combination. These boots will be worn by Hulk and all the other Neo wearers that will be performing at the World Cup. Ask Jordon what he thinks of these boots, and he will launch into pages upon pages of praise. A speed boot adorned with the highest quality kangaroo leather, it comes as no surprise that it is one of the most well-regarded leather (or even non-leather) options in the lightweight market.
Weighing in at an impressive 6.3 ounces, the boot is somehow able to offer a premium amount of comfort. If you tune in for any of Japan's, Brazil's, or South Korea's matches during the World Cup, you can expect to see a ton of these boots being displayed across the pitch.
For the player hunting more power and control from their chosen weapon, Mizuno have the Wave Ignitus III launching in a purple and lime colorway that we love here at The Instep. Modeled after a "Morph," which is a butterfly indigenous to South America, it shows that an homage to a particular country does not always have to be ridiculously "on-the-nose." If you want to see more from Mizuno, go check out their instagram over at instagram.com/mizunosoccerusa.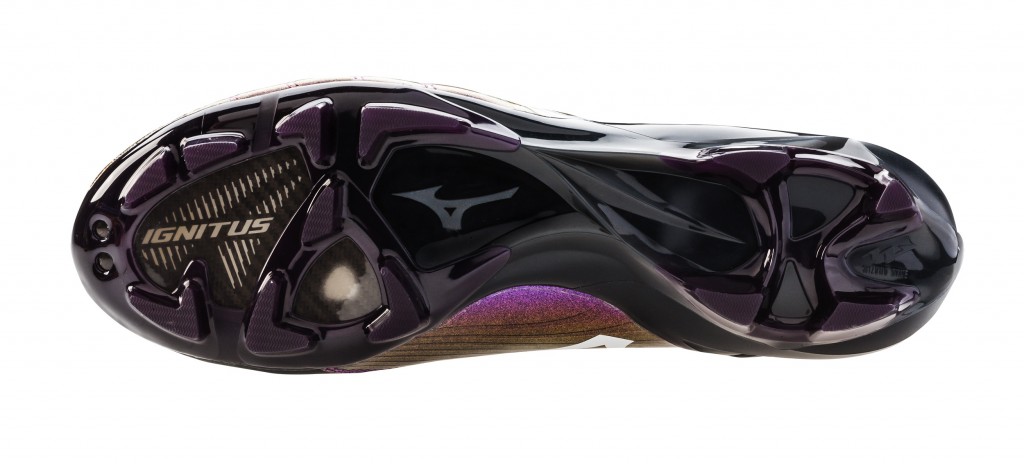 Having tested (and enjoyed) the Wave Ignitus II, we are very anxious to see what the III has to offer. With one of the most aggressive elements that we have ever seen placed on a boot, the Ignitus III may be one of the few boots on the market to actually have a genuine effect on the ball when being used. While the biggest name in the Wave Ignitus will be wearing a customized gold version, there will be several players from South Korea and Japan sporting the shown version. We love seeing every new product that they release by following them on their twitter @mizunosoccerusa…
Mizuno are one of the few brands in the world to have been universally praised for every boot that they have ever released. Considering the amount of love that boot nerds have for this brand and how widely praised they are, we are quite anxious to get our hands on these boots for testing. Have you given Mizuno a try before? What are your thoughts on the brand and these two recent outings? Head over to MizunoUSA.com if you want to find a pair for yourself!