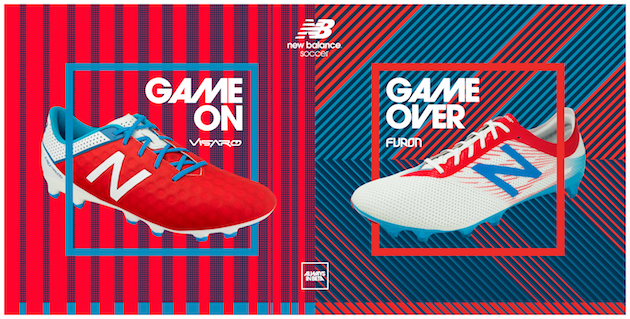 The boot world seemed set to enter into the winter months with new compliments from every brand, and we all were fine with not getting any new boot colorways for a few months. However, New Balance seems to be popping up to remind us that we might have forgotten about them. Taking their two prized assets and coating them up for the winter months, New Balance is ready to head into the brutal cold with reforged weapons.
If you weren't aware of the location for New Balance HQ, it would be a fairly safe guess after seeing the colorway for their boots. This might be what we'll see on New Balance players for the ending and beginning of a new year, but these feel like they fell straight out of a firework launched on the 4th of July. Atomic red, crisp white, and Barracuda blue…'MERICA! Expect to see the ever-growing host of New Balance athletes rocking these out on the pitch with Visaro players Aaron Ramsey, Samir Nasri, Fellaini, Joe Ledley, and new addition Johan Cabaye, and Furon players Negredo, Mirallas, Kasper Schmiechel, and Jesus Navas.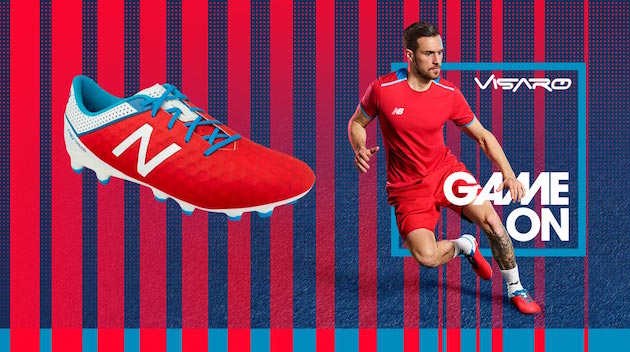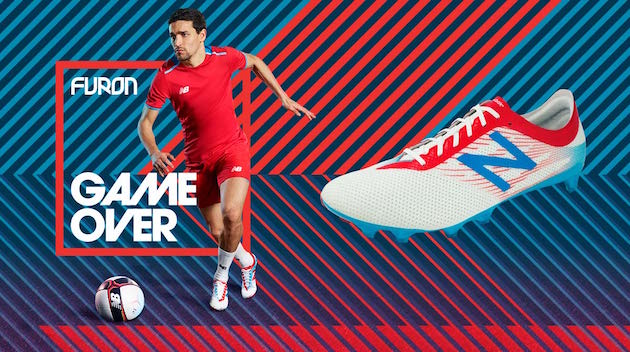 The Visaro was one of the original launches from New Balance, and it has been incredibly well received by reviewers and players alike. An impressive offering from New Balance that has comfort and nice touch on the ball, there's a reason that the American brand has left this boot untouched since its launch. The Furon 2.0 is the redesigned version of the boot and is a massive improvement over the original. A knitted upper and an aggressive stud pattern morphs together to allow New Balance to have a potent attack on two fronts.
READ: New Balance Furon 2.0 Review
While the Visaro might blend in a bit on the pitch, we're really loving how the bright white of the Furon will look on the pitch. We're really big fans of what New Balance currently offers, and we can't wait to see what their future holds in store. We mentioned recently that New Balance is really heading in a great direction…limited releases, quality in all their boots, and a growing collection of professional athletes and clubs on their roster. Embrace the rocket's red glare, and launch some 35 yard bombs in the air…New Balance has the tools for your game.