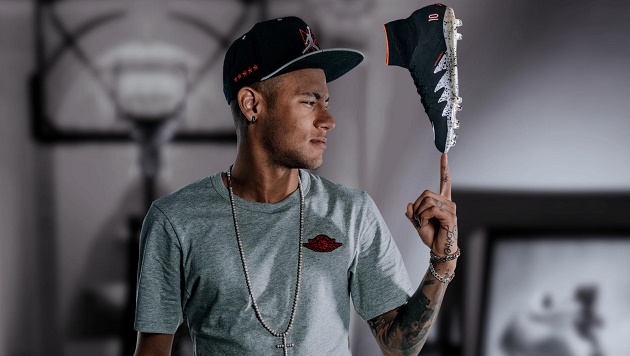 Brace yourselves as the newest Neymar collaboration flies off the shelves and proves that Nike (Jordan) is still the strongest of them all. The new Nike Neymar/Jordan Hypervenom boot is an interesting release. While it is being presented as merely a connection between basketball's biggest legend and one of soccer's premier stars, we here at The Instep think that there might be more to Nike's thinking with this release. Could the Swoosh be looking to take their share of the market, already the largest out there, and continue to increase their stranglehold on the game with this new release? Should Puma and adidas be extremely wary?
It's entirely possible that Nike is about to craft a revolution that could solidify their spot at the top for the next decade or more.
Consider this: in basketball, Nike owns the market. Not only do they have more players in their shoes, but they're able to wage this particular war on two fronts. Two brands that seem totally separate in terms of their dealings, endorsements, and prosperous nature….yet, all the money goes into the same pocket. Jordan and Nike. While Michael gets a large cut from his side of Nike, it still means that Nike can cover more ground and own more of the market.
So, why not try this in soccer?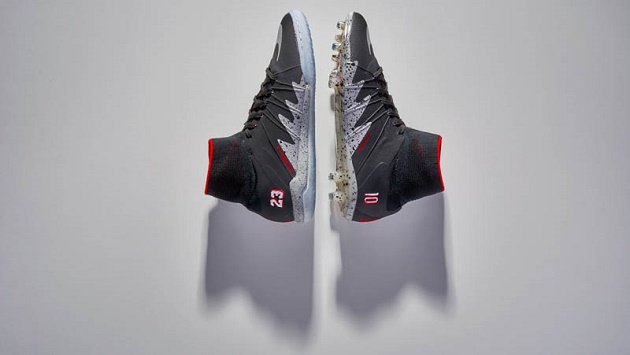 Nike already is winning the war of soccer footwear. While adidas is no longer in a free-fall, the Oregon-based footwear company rules the roost. What if Nike decided to sneak Jordan in for more than just a collaboration? Maybe Nike is seeing what the market would be like for the Jumpman…testing the waters.
Let's get boring, and crunch some numbers. Let's say Nike owns 50% of the market (for easy math), adidas 25%, and Puma 25% (once again, we know there are other brands, but easy math). Nike introduces Jordan as its own franchise into soccer…one or two silos and soccer related wear. With the power of the #23, Jordan then takes up 15% of the market after a few years. Now, Nike would lose 5%, adidas would lose 5%, and Puma would lose 5%. However, for Nike, it's losing 5% to GAIN another 10% in the market! Not to mention, taking money and focus away from their biggest rivals.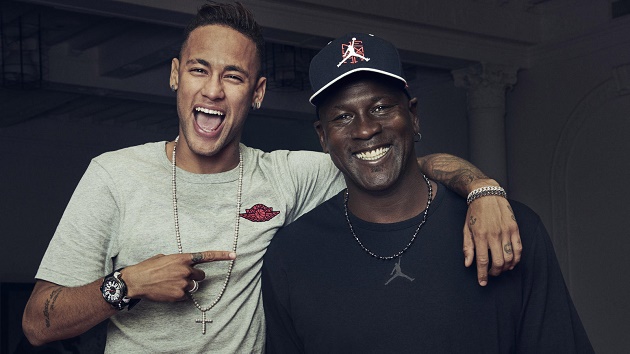 Sound crazy? Well… Wouldn't Neymar be the absolute perfect headline athlete for a Jordan brand in soccer? Wouldn't Jordan brand be something that could reach into sections of fandom that Nike can't reach on their own? Would clubs not jump at the chance to have their kits with the Jumpman on them? Nike's R&D department could definitely handle an extra silo or two. Heck, they could even revive dead pieces of Nike! The T90 would be a great fan-base to couple with Jordan to get a great jump! Also, add in another umbrella for Nike to release special editions. The end result here is simple: $$$.
The Neymar/Jordan boot might end up being the only time we see Jordan dabble in the footy world. However, it's entirely possible that this is a big testing of the waters and that Nike might be looking to make a huge step forward. Look out folks…there's a storm a-brewin'.