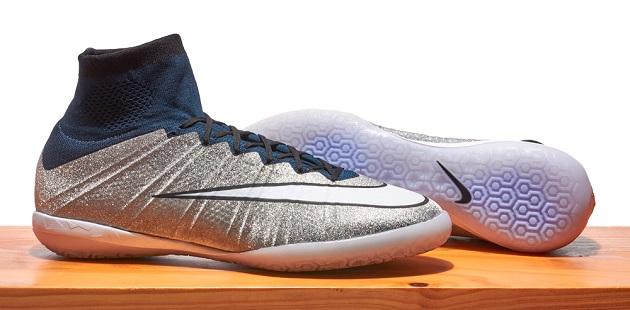 You've seen it on Cristiano Ronaldo's feet. Now you can get it in the indoor version with all its shimmery goodness. Yep, the Nike MercurialX Proximo is up for grabs in #SPalerts latest giveaway. This time, it's exclusively through The Instep, so we can appreciate all of our readers with a little contest ending in a free pair of glorious indoor boots. Our winner will be announced Friday morning (5/8). Good luck, everybody!
UPDATE: We have selected our winner! Thanks to all who entered. Sorry if you didn't win, but:
"'Tis a lesson you should heed:
Try, try, try again.
If at first you don't succeed,
Try, try, try again."
– some British dude