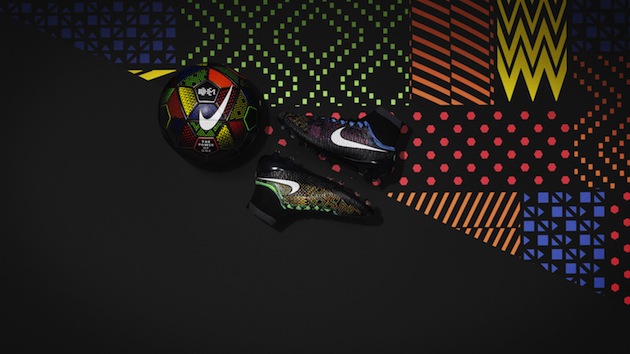 It hasn't taken 2016 long to give us some absolutely incredible boots worth drooling over, and Nike has certainly taken it to another level with this year's Black History Month installment.  Where last year's SuperFly became one of the most sought after limited edition boots of all time, we have no doubt that the new BHM Nike Magista will also go down as an instant favorite and a must-have for any and all collectors.
Taken from a collection of 28 products (covering every sport that Nike caters to), the BHM Magista is a creative boot (to be sure!) that brings some of the intense designs we saw from last year's BHM SuperFly and combines them with all the colors of the rainbow to create a boot that looks like it was taken fresh from an actual loom.  It doesn't matter if you saw the "BHM" imprinted on the heel or not, the nod to the continent of Africa is unmistakable (and beautiful).  If we have learned anything from the last two BHM releases, then you can be assured that these will be just as breathtaking in person as on the screen.  The last touch, and perhaps my favorite accouterments, is the phrase "THE POWER OF ONE" emblazoned on the insole of the boot (the phrase is also on nearly every BHM product that Nike has produced).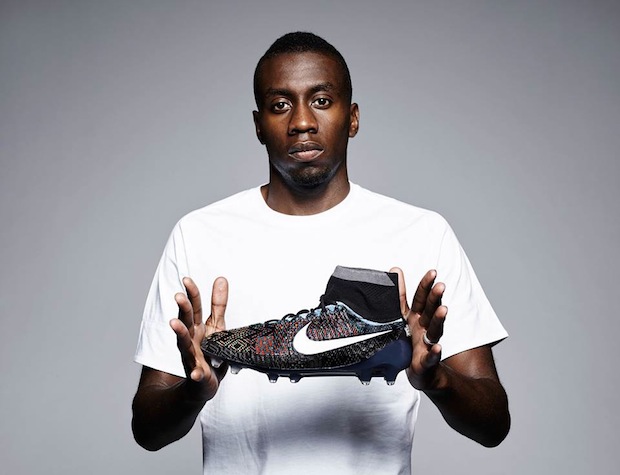 Where Kevin Prince-Boateng was given the honor of rocking the BHM SuperFly on pitch, the BHM Magista is going to be debuted by midfielder Blaise Matuidi of France (and PSG).  We can't wait to see how these boots look on the pitch, especially since most folks won't be putting these through their paces (opting for a place on their mantel instead).
Nike has been making the BHM collection since 2005, and it is always well-received and impressive.  A celebration of Black heritage within the sports world and beyond, the collection is also a show of Nike's involvement with their program the Ever Higher Fund.  A program created by Nike to allow kids to receive aid from mentors, access to sports, and other benefits for African American youth.
A showstopper in every sense of the word.  Nike has announced these will be available on February 12th, but they definitely won't be around for long after.  If you want to be lucky enough to get a pair, stay tuned to SoccerPro.com.