For years, players that enjoy playing both on firm ground surfaces and on indoor style surfaces have wondered why some of their favorite outdoor boots could not be made for use on indoor or turf. Outside of the adidas Copa Mundial or some that have experimented with Nike's AG options, you had to switch to either a lower tier model that bore little resemblance to your FG fave or jump to a completely different indoor/turf shoe. However, Nike has changed all of that with the launch of their SuperFly with indoor and turf stud configurations. So, considering how much we enjoyed the Mercurial SuperFly, would these also be a hit here at The Instep?
The first thing to note is that Nike have made a few subtle changes as they switched their boot to the short-sided game. While the shape and last feels almost identical, the upper of the boot has been given some treatment to ensure that the material can hold up to the heavy demands of turf and indoor action. From almost halfway down the Nike Swoosh on the boot, Nike has added a thin layer on top of the upper that is meant to provide some durability and to blunt the wear and tear that usually occurs on very abrasive surfaces (i.e. turf).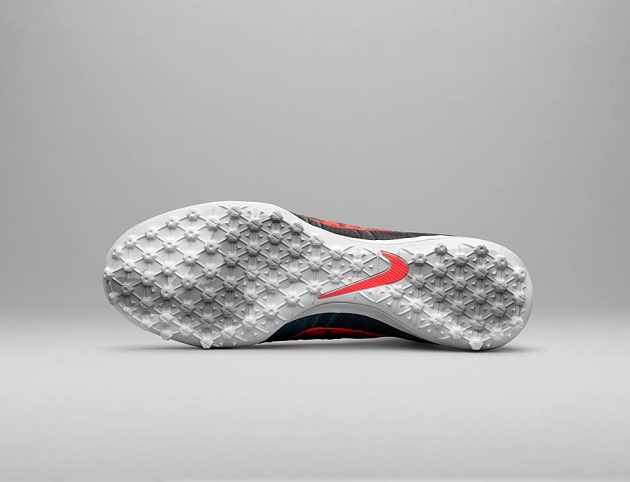 While breaking these in, the one major thing that we noticed was that there was some definite stiffness right where the toe-box begins. For the first few wears, it had the same feeling that you may experience with a stiff soleplate or with a boot upper that is too rigid. However, the shoe has loosened up quite nicely and it is definitely starting to shine with the same enjoyment that we felt with the FG SuperFly. The touch on the ball is great and it feels great to strike a ball in the Elastico SuperFly. The review might be a week or two away, but our first impression of the boot in play is very positive.
Another quick note although some may find this part slightly useless, is for anyone hoping to make these a type of everyday shoe. The boot is comfortable after break-in, but the collar (and, we did try this) start to become uncomfortable and starts to rub a bit after 5-6 hours of just standing/walking. If you want an indoor that can be used as an accessory to your daily wear, this boot will not be the best option.
The indoor options are definitely improving across the board from several different brands, so Nike really needed to make the most expensive indoor option on the market special. While they have certainly accomplished that, it remains to be seen whether it is worth being about $50 more than any other indoor/turf shoe available. Expect a full review in the coming weeks and a definite comparison between the Elastico SuperFly and the Elastico Finale III.
(Sizing note: The SF seems to fit a bit long (and narrow), so I had to go DOWN a half-size)