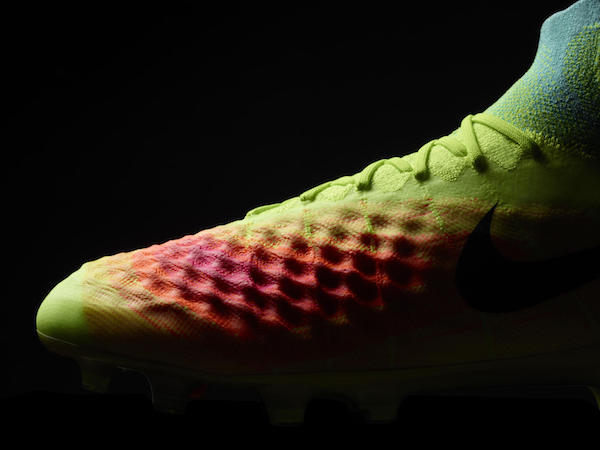 With us barely being able to catch our breath after Portugal's victory at the European Championships, Nike has decided to continue the updating of their silos with the drop of the new Nike Magista 2. The first boot to start using Nike's FlyKnit technology and the first boot to get released with a collar, Nike's entire existence in the boot world feels like it evolved from the original Magista. The second version hopes to continue being that focal point and changing the boot landscape.
The silhouette has been reworked to craft a boot that should feel like a natural extension of your foot, with creator Phil Woodman wanting to create something that would exist if our feet had evolved with the sole purpose of playing soccer. By utilizing the Nike Sports Research Lab, Woodman researched the most sensitive areas of the foot and the areas of the foot that are used the most in the game of soccer. All this information was compiled and Woodman created a heat map on the foot, showing where these areas of sensitivity and extreme use overlap.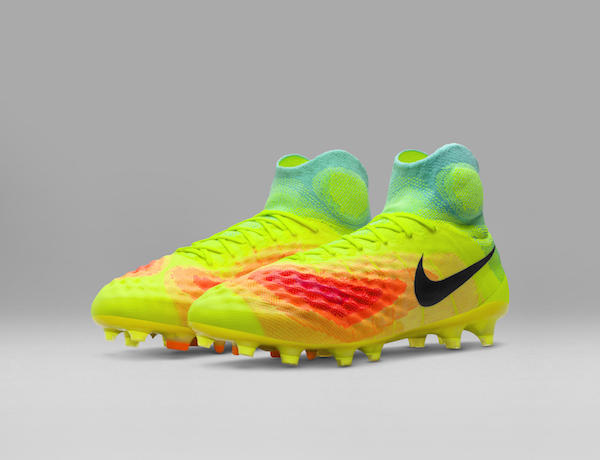 This created the texture and build of the upper, with dips and peaks up to 4.5mm in the areas of highest touch, aligned where the foot comes into contact with the ball. This may look like the original NikeSkin upper on the HyperVenom, but NikeSkin is nowhere to be found and is created entirely from shifts in the thickness of FlyKnit. It's all about creating the best touch possible across the boot and continuing the thought process of having the Magista as the ultimate boot for playmakers.
It also is the ideology behind the colorway for the launch Magista 2. Woodman says, "This is the next step in the application of Nike FlyKnit. The pixel precision of Flyknit makes it possible for us to create dimension without adding weight or overlays. We used to build texture atop the upper, now the upper itself is textured." This has resulted in the reworked ankle collar, a shift made to flow better with how your ankle works and offer a higher level of comfort.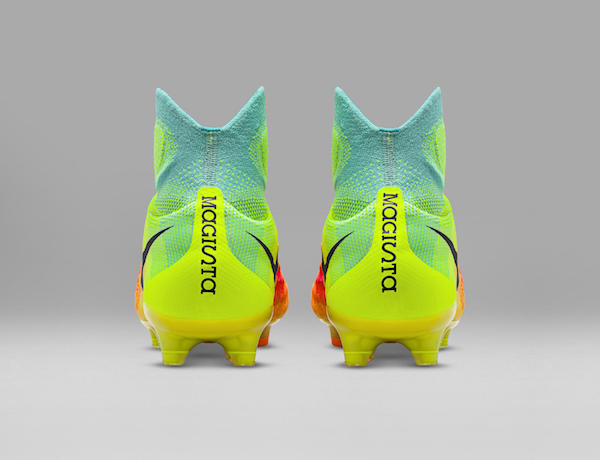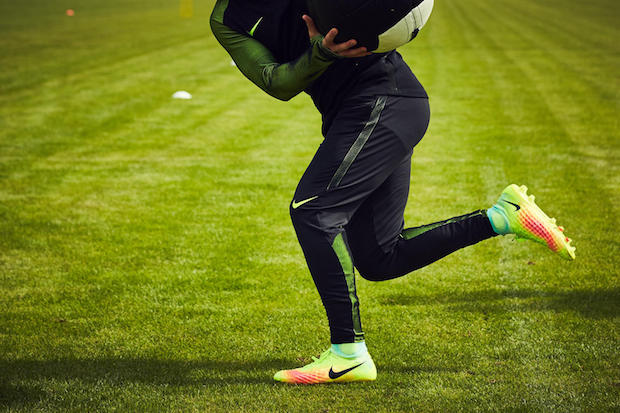 Much like the newly released SuperFly, the Magista 2 has gone a major upgrade on the soleplate. The soleplate on the Obra 2 is 25% lighter than what we found on the original, and the studs have been reconfigured to mix with player feedback to create the ultimate housing for what players using the Magista are looking for.
We can't wait to see what the new Magista 2 has on offer and what players will be sporting these new toys in the upcoming season. Will Nike stick with the heat-map on further releases, but merely change the colors? We're excited to see what's in store. Look for Nike's newest ride to be available later in July.