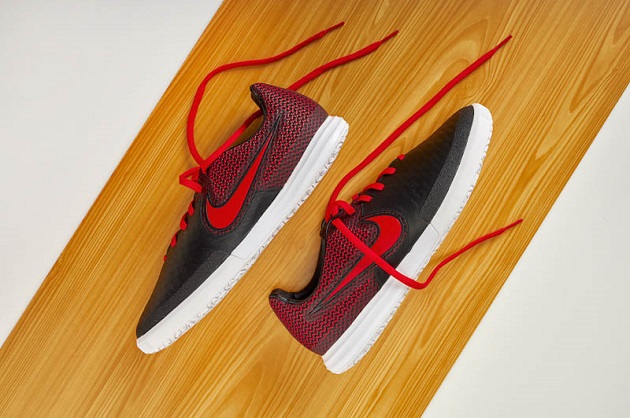 If you aren't wearing the Nike MagistaX Finale, you're doing it wrong. You will be in love with them from the first strike. If you've worn a Magista before, these will run true to their other models. That being said, you will need to buy them a half size larger to have a true fit. Outside of that, you are not likely to have any issues with how they fit.
From the off, the color flare (red in my model) pops out enough without being the center focus point. The red Nike swoosh as well as the woven mesh material on the heel add a bit of flavor without being too bold. The laces and tongue of the shoe are also splattered with color.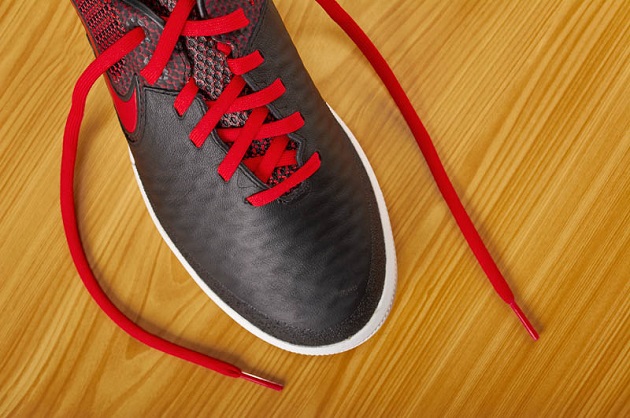 Being a soccer coach, I generally wear my shoes all of the time. It's important for them to be versatile enough to wear as a tennis shoe, but they also need to be able to perform when it's time to shine. My last review was on the Magista Proximo IC with the tech collar. They performed well enough while coaching, but the tech collar was enough to keep me from wearing them as a day-to-day shoe. With the low cut sides, you have full range of motion through your ankle. However, you lose the stabilizing attribute that the tech collar offers on the other models (i.e. Proximo).
Let's get to the nitty gritty. The upper is a supple calfskin leather, however it is not labeled as a synthetic k-leather. Under the upper you can see the familiar Magista Opus tech which allows for a lightweight shoe but a solid lockdown effect on your striking surface. The heel is a thick woven material that is strong enough to withstand your Ibra backheel shots.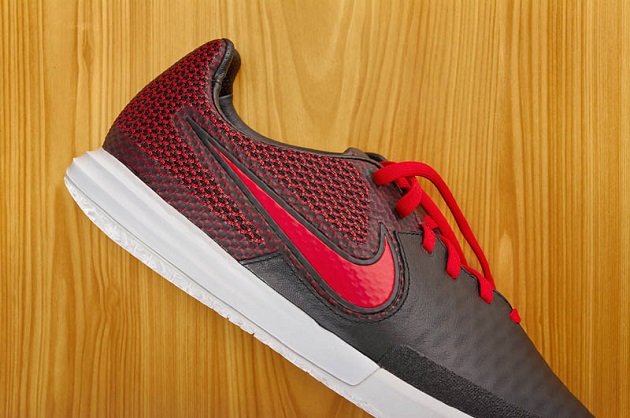 The toe box is cased with an extra layer of sand paper-like material to add extra support. This material will ensure extra durability while striking the ball, and prevent any separation between the upper and the midsole. Speaking of midsole, you'll feel like you're walking on a cloud with the Lunarlon foam bottoms. Between the Magista, Mercurial, and Hypervenom, you have the most cushion with the Magista.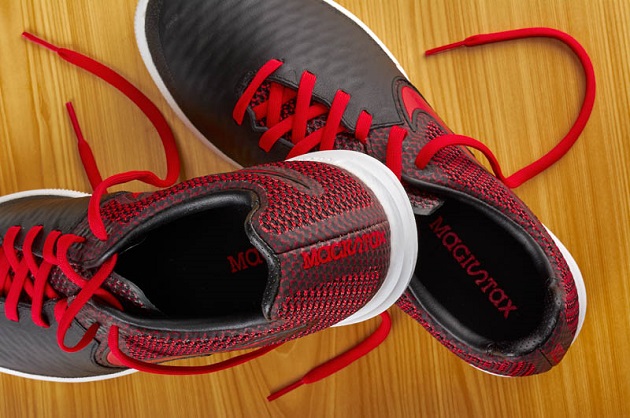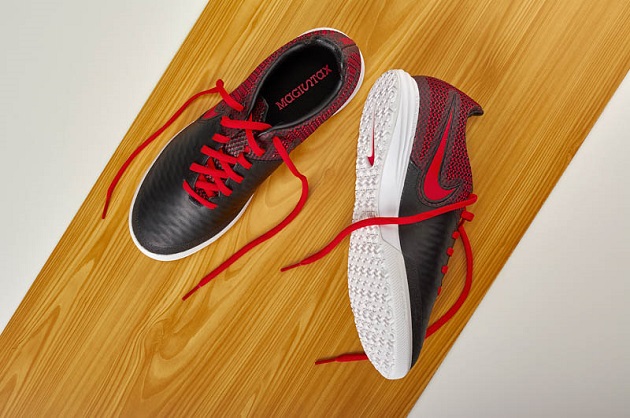 My favorite part about the Magista indoor line is the sole on the boot, however. The hexagonal traction pattern is designed to give you optimum ball control. There are recessed hexagons near the toe built for grip, while the points on the bottom of your shoe where you would pivot have extra protruding pieces for extra cutting power.
All in all, these are some of my favorite IC boots I've ever worn. They are ultimately comfortable, but devastatingly powerful. Every touch is precise and perfect on the dribble, and the striking surface ensures top class finishes are in your future. What are you waiting for? Go buy a pair now.