With the recent release of the Adidas Brazuca for the World Cup and the recent announcement about the Nike Ordem that will be released in 2014, the equipment world is buzzing about the next step in soccer balls and whether the two brand giants have created a better incarnation than the past match ball releases.  One thing is certain, both brands have definitely changed the design and build of their premier ball and both are touting vastly increased attributes for use in the game.  However, with something as important as the ball, we have to start asking when the match ball will have gotten as far as it can.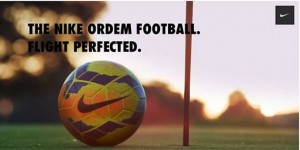 Although I definitely am not campaigning for a return to black and white hexagonal squared balls and enjoy every new ball that hits the market, there has to be a point where we reach the limits of technology and panel design for a ball.  At what point will the ball always fly true, have a 360 degree sweet-spot, and perform in all weather conditions?  Surely we cannot be too far away.  Nike has claimed a 360 degree sweet spot on their last three major match ball releases (Seitiro/Maxim/Incyte), so that aspect cannot be too much farther away on all balls.  The dimpling has also greatly improved the ball use in adverse weather and almost all match balls now incorporate some type of texture.
That leaves match balls simply attempting to avoid following down the path of the Jabulani and fly true when kicked.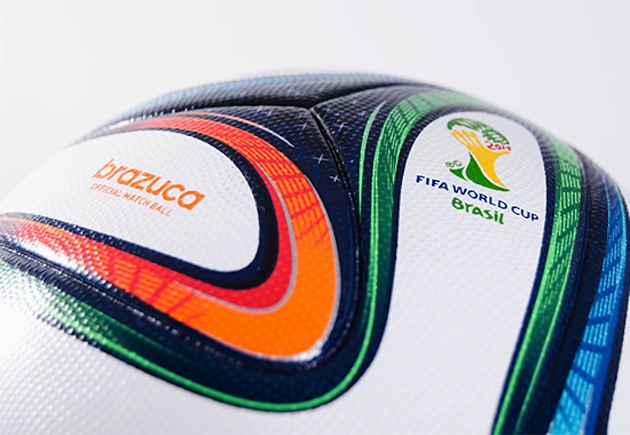 Considering the amount of time and testing that every company dedicates to ball design and creation, once the design kinks and flaws are worked out then some time can be dedicated to creating the perfect flight.  If the Brazuca and the Ordem are the designs that work for their respective companies, the future may only see various color changes and slight updates.  The only real problem I can see with Nike or Adidas moving forward would be Adidas sticking with the design of the Brazuca for too much longer…it does look a bit odd and is unlikely to be viewed positively by some of the major leagues in the world.
Will you purchase a ball after a few years if the only difference is a color update?  Or would you treat it like a soccer cleat and keep updating for as long as they were released?  Although the excitement about the new balls is evident, the future gets more and more interesting every time a company releases a major update like this.  Here's to the ever-increasing awesomeness of footy gear…may it never end!