Nike have just released a new limited edition set of soccer cleats. The pairs of Nike Hypervenoms, Mercurial Vapors, Tiempo Legends, and CTR360 Maestris while not as flashy as some of the others that have been released recently, are still sure to make an impact. There's no new technology on these boots, this is just a color play from Nike, but my God do they look good.
First up, we have the black and white Mercurial Vapor.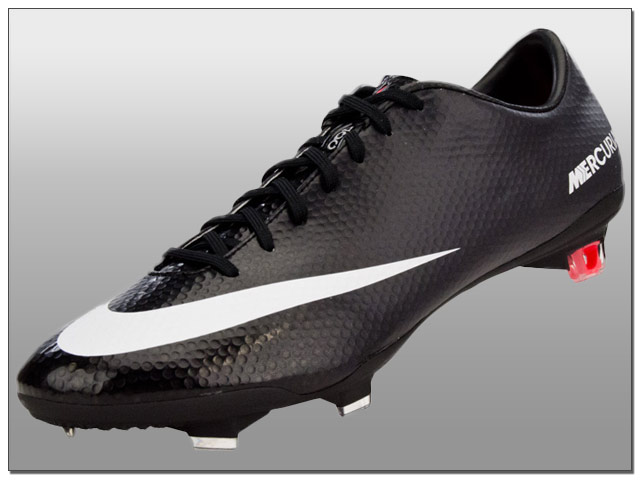 Next we have the CTR360 Maestri, which has a particularly sharp looking swoosh on it.
And the classically inspired Tiempo Legend
And finally the Nike Hypervenom Phantom in Dark Charcoal
A good looking set of cleats, and a sweet new direction form Nike that will be a welcome departure from the wild and crazy colors of late for anyone who loves a classic pair of soccer shoes.