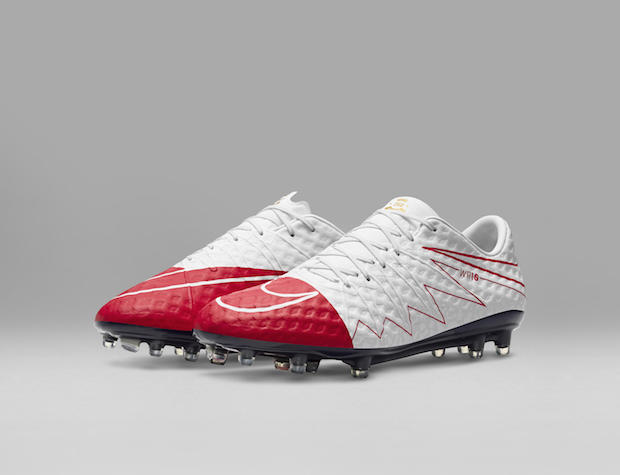 On Saturday, Wayne Rooney scored on a free kick, like he has countless times before. What was so special about this one? Well, it tied the game in injury time against a plucky Stoke club to earn Manchester United a point. But this free kick was more historic than that. It was Rooney's 250th for United, a club record.
After twelve years, 546 matches, and 250 goals, the man they call Wazza now stands alone as United's all-time scorer. He's passed United greats like Ryan Giggs, George Best, and Bobby Charlton. From here, his total will only become even more untouchable for those that follow in his footsteps.
For this legendary achievement, Nike has decided to honor Rooney with the special edition Nike Hypervenom WR250.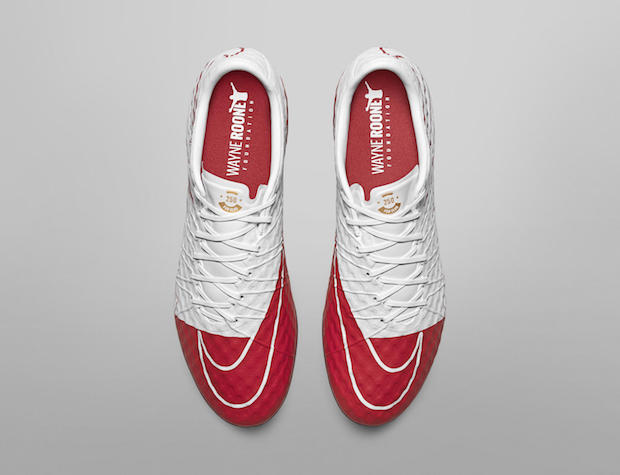 Since he's now the all-time leading scorer for both England and United, they have included both white (England) and red (United) to represent both teams. Nike has also included neat little touches, such as the "250" logo on the tongue and the "WR10" on the side, so that there can be no mistaking this for a typical Nike Hypervenom boot.
On the sockliner, you can also find a shoutout to the Wayne Rooney Foundation, which raises funds for children's hospitals and youth organizations.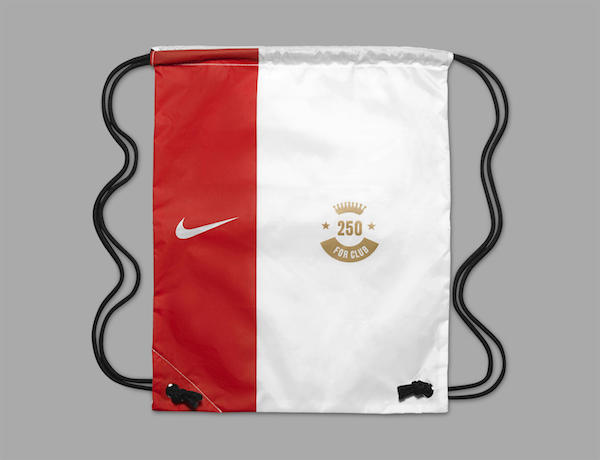 You may have noticed this doesn't look like the upcoming Nike Hypervenom III. And you'd be right, since this is the Hypervenom Phinish II. It may have taken Wayne a little bit longer than Nike had hoped to reach 250. Either way, it's a wonderful way to celebrate Rooney's storied career.