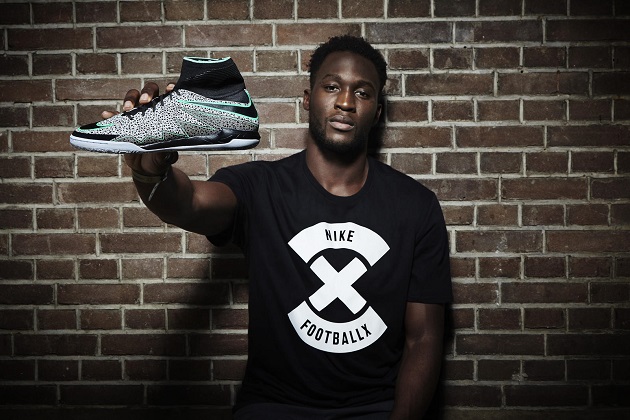 Even when it's getting chilly out, Nike keeps bringing heat. Nike has brought the jungle to the pavement with the new Nike SCCRX Safari Pack. The three boots that were fortunate enough to receive the wild colorway were the HypervenomX, MagistaX, and MercurialX. As always, Nike have given each silo a unique look that will appeal to all sorts of players. With the indoor lineup from Nike, you get to have all of that technology you love from your outdoor boots, in the small-sided arena. As Andrew said in our Boot-ies Indoor awards, nothing is touching the Nike indoor ranges.
The HypervnomX Proximo features a smooth gray base that has speckled bits of black the entire upper. Both Nike swooshes are black with a Turquoise outline. The jagged design that comes up from the soleplate, has the same design as the swooshes. This is the more "traditional" Safari Pack look in the pack and reminds me of the CR7 Safari boot, just with different colors. This is easily my favorite one in the pack.
The MagistaX Proximo has a faded design to it with the back potion of the boot colored a smokey-gray that turns into full black in the toe box and the Dynamic Fit Collar. The Swoosh on this one is outlined by a dark purple that gives one of the more unique looks on a boot this year. The more popular Lunarlon outsole that the Lunargato line introduced is found on the MagistaX lineup. If you are a player who loves standing out on the court, then I would pick these up in a heartbeat.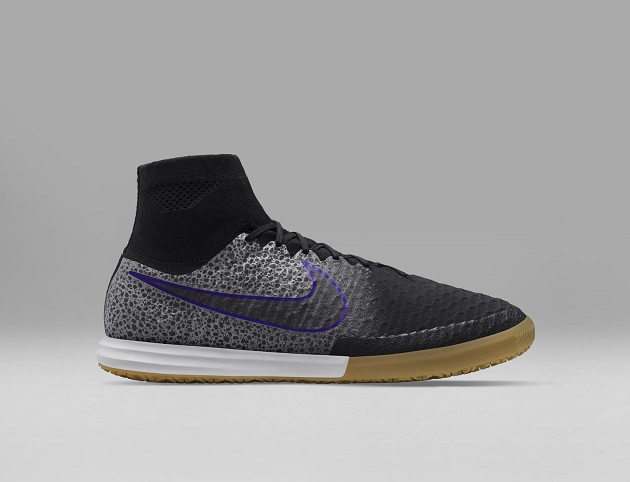 The last, but certainly not the least, MercuiralX Proximo colorway combines several different colors to provide the "stealth" look to the pack. The Dynamic Fit Collar is black along with the laces and sole. The rest of the flyknit upper is a navy color that has some silver print on it to give the safari look to the upper. The Nike Swoosh is a contrasting black with a salmon pink color that is found on the midsole. The Mercurial silo is always a popular one, so I'm expecting these to sell well when the go on sale.
Overall, the new Safari Pack will attract a lot of attention for the history in the Safari prints from Nike. If you are looking to snag a pair of any of the shoes, they go on sale December 21st.
Are you happy to see Nike bring back the Safari Pack? Get it at SoccerPro.com on December 21st.