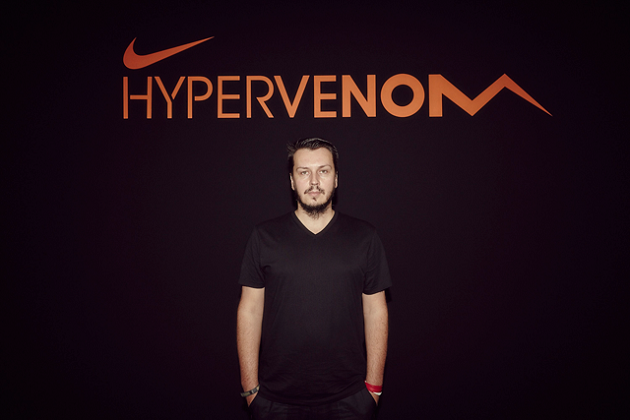 Any follower of the boot world in the last few months has to be fully aware of Nike losing three of their top designers to the Three Stripes. While the current age of soccer gear would have to be seen as one of some of the biggest innovations and creations, it is fairly easy to say that Nike has led the way when it comes to positive changes to their products. With some balking a bit at the height of the dynamic fit collar, few can truly discount the change that these boots have brought to the boot world.
So, when news of some of the biggest names behind some of the biggest Nike changes and that group leaving for adidas, the boot world and speculation exploded…would adidas decide to adopt some form of collar for their boots? How long would these designers have to sit on the sidelines before their terminated Nike contracts would allow them to start working for the competition? And, would Nike end up regretting the decision to allow these designers to jump ship?
While a few of those questions are still floating out there (and even more are buried knee deep in speculation), it appears that the "transfer" of these three will not be completely amicable. News has recently broken that Nike is suing Adidas and the three designers over claims that private Nike designs and information has been given to the German giant. With details about the specifics that are at issue here, we can only assume that Nike believes that the three designers did not adhere closely enough to a very probable "non-compete" clause in their contracts. That type of clause ensures that, if you lose a valuable member of your organization, they cannot start creating new stuff or giving away your secrets immediately after they leave your company. For the three designers, considering their role with Nike, we all assumed that the length of their "non-compete clause" would be fairly sizable…so Nike may definitely have a case here. In fact, a little bit of news has been aired with Nike claiming that the designers might have actually given adidas information while they were still working for Nike!
What does this actually mean?
While this could completely end up as just a simple situation where some mud is slung upon the opposite brand, Nike may be hoping to stifle some upcoming releases from adidas. As we mentioned earlier, it is being loudly whispered that adidas is going to wade into the collared boot race as soon as they can…so, could Nike be hoping to sabotage their efforts? Or, at the very least, postpone adidas being able to release something to compete with the SuperFly and Magista? Keep an out for any news that may come from this as it could directly change the boot releases that we see over the next few years from adidas (and, possibly Nike). One thing is certain, the release of the designers can no longer be considered amicable…